Luxury garden: the secrets for a 5-star garden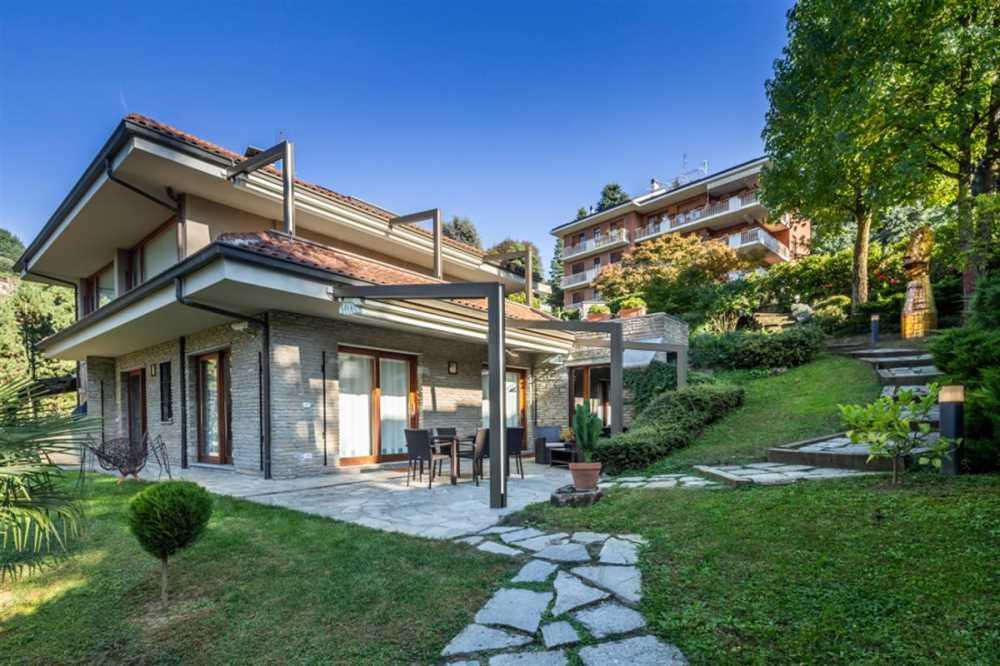 Gardens have always been considered jewels that add value to houses thanks to their colours, the scents of flowers and plants and the soft or marked lines of pathways and ponds. Just consider the spectacular parks of the Reggia di Venaria or Caserta, or the romantic Boboli Gardens in Florence? However, while in the past outdoor spaces provided an added value with a purely ornamental purpose, today, since most of our activities are concentrated in urban settings, this is no longer the case. Indeed, an outdoor area is a space to be fully experienced, a place where you can get in touch with nature and find peace.
Whether you have a majestic period villa immersed in the greenery of a hillside, a refined country house or a spectacular house overlooking the sea, there are many styles to choose from to furnish your garden, as demonstrated by the latest trends in Garden Design. If what matters to you is creating a space that is cosy and comfortable yet extremely elegant and refined, this is the article for you. Let's take a look at how to transform your outdoor greenery into a true luxury garden.
Luxury gardens: 4 tips for must-have furnishings
The bright green of a healthy lawn, the golden light of the sunset that filters through the lush foliage of the trees, the regular shapes of shrubs and aromatic plants, the calm silence of the morning: a garden is certainly an ideal setting for enjoying an exciting, unforgettable experience in total harmony with nature. In recent years we have seen a rediscovery of and renewed interest in the outdoors, seen as a space offering new, appealing possibilities, which has driven the sectors of outdoor furniture and outdoor living to invest more in the design of furnishings, objects and covers inspired by luxury design, to create spaces that are true natural works of art.
Here are our 4 tips for the impeccable design of a luxury garden.
1. Inside and out: elegance, simplicity and comfort
One of the principal trends of Garden Design in 2019 is trying to demolish the rigid boundaries between indoors and outdoors. In other words, outdoor spaces must harmoniously reflect the indoors in terms of style and functionality. Consequently, the watchwords for the furnishing of your luxury garden will be the same as for your interior design: elegance, simplicity and comfort. A first step might be to "divide" the outdoor environment into specific functional areas depending on the use you want to make of them, playing with open and closed spaces. Indeed, your luxury garden can certainly not be missing a designer "living room", perhaps situated on a slightly raised platform with sofas, pouffes and tables for your appetizers.
If the inspiration is luxury, you should also try to maintain a continuity of colours between the interior and exterior designs. This year the trendy shades are neutral, like white and beige, together with grey, brown and the natural colour of wood. Bright-coloured accessories like cushions, lamps or flowers will help break things up and create magnificent contrasts.
2. Outdoor covers for a protected space
However, aesthetics must go hand in hand with practicality, so remember that a garden needs areas that are shaded, cool and well protected from rain and wind to ensure an experience that is both pleasant and safe. In this regard, Corradi offers a wide range of solutions that combine design, quality and practicality and that meet every need, even for those who are finding it hard to decide between a garden umbrella or a gazebo. Curious to learn more about the two solutions that when combined will make your luxury garden unforgettable?
The first is certainly one of the Pergotenda® models, Millenium® Celeb, which debuted in 2018 and is wall-mounted and made of aluminium, described as the pergola of the future thanks to cutting-edge performance and a wide range of standard accessories. These include integrated filtering and darkening screens in the front and an innovative lighting system. The external lights are integrated into the pillars and guides for an outdoor space without limits where you can find shelter for your moments spent with friends and family in the open air. The second, on the other hand, is one of the iconic sun shades of the Sun Sails line, Maestrale: with its 4 stainless steel poles, a sail in resistant Dacron® fabric and its elegant versatility it will protect a relaxation area that is further away from the building, immersed in the greenery of your luxury garden. Another tip? Place a magnificent daybed en plein air under the sail to give your outdoor space a truly exclusive ambiance.
3. Decorate with style: decorations make the difference
Once you have divided the spaces, it's time to think about how to furnish your luxury garden. There's no need to exaggerate because beauty lies in simplicity: a few well-chosen details will be enough to give a sparkling, classy look to your outdoors. So, what are the must-haves for a true luxury garden?
If you're looking for a more modern, strict style then wooden sofas and furniture are for you, while wicker leaf chairs or unique suspended mini pagodas, as an alternative to the more classic rocking chairs, can add a touch of Zen and harmony with the surrounding nature. Also, plant some flowerbeds and place some maxi vases with neutral colours and geometric lines that in addition to holding colourful flowers or exotic succulent plants serve as elegant dividers to delimit the access walkways or the pool area. In this regard, every self-respecting luxury garden must have at least one water feature. It can be a luxurious swimming pool where you can immerse yourself on warm summer evenings or a fountain richly decorated with relaxing jets of water, or even a rocky corner with a stream and a small waterfall for a Feng Shui garden. The important thing is that you play with the freshness and fluidity of this element to increase the appeal of your outdoor area.
4. The secret of a luxury garden: maintenance
After carefully designing your outdoor space and furnishing it, it's critical to take care of it. In fact, you must always take into account the different stages of maintenance to make sure that it remains a pleasant place to spend time in for years to come, just as beautiful as the first time you saw it. First of all, remember that the outdoor furniture for a luxury garden must be made of weatherproof materials, so it doesn't get ruined over time. The vegetation, watered by the irrigation system, must be cared for in an impeccable manner, so it is advisable to opt for succulent plants, aromatic shrubs or climbing plants and evergreens – like roses and hellebores for a more choreographic setting, lavender or wisteria for a more classic, fragrant environment – which require less maintenance than flowers that don't last as long. Finally, the choice of lawn is also important, because English grass, for example, requires constant care, so it may be a good idea not to use it everywhere, but rather to play with contrasts of green and paved areas.
These are just a few tips for decorating your luxury garden. Depending on the style you want to give to your outdoor space or the emotions you want to convey, you can opt for an Italian garden, which provides geometry and symmetry and infuses a sense of calm and harmony, or an English garden that is synonymous with wild freedom. Which one do you prefer?