Corradi has been designing and producing personalised and unique outdoor solutions for public and private spaces since 1978. It does so like a skilled alchemist who knows how to work in harmony with nature, transforming an outdoor space into a living space. This is the perfect synthesis of form and essence. This is the Corradi style.
Register to our newsletter to receive the latest news from Corradi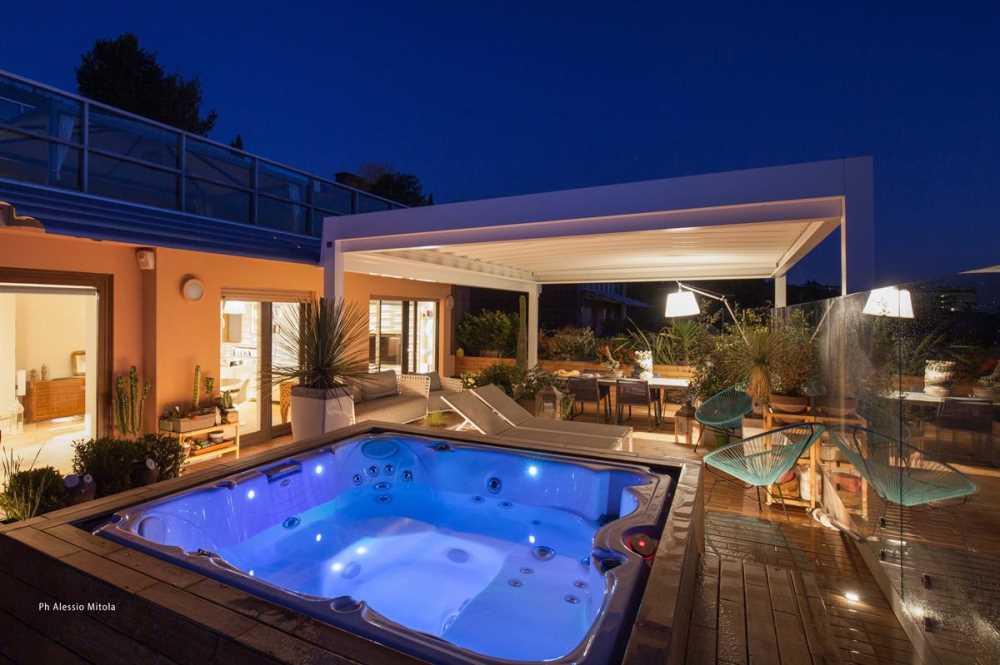 Pergotenda® - Maestro
A panoramic penthouse in Perugia where contemporary design meets experiments with materials and where the light is the real protagonist. The architect Mauro Zucchetti designed the indoor and...