Corradi has been designing and producing personalised and unique outdoor solutions for public and private spaces since 1978. It does so like a skilled alchemist who knows how to work in harmony with nature, transforming an outdoor space into a living space. This is the perfect synthesis of form and essence. This is the Corradi style.
Register to our newsletter to receive the latest news from Corradi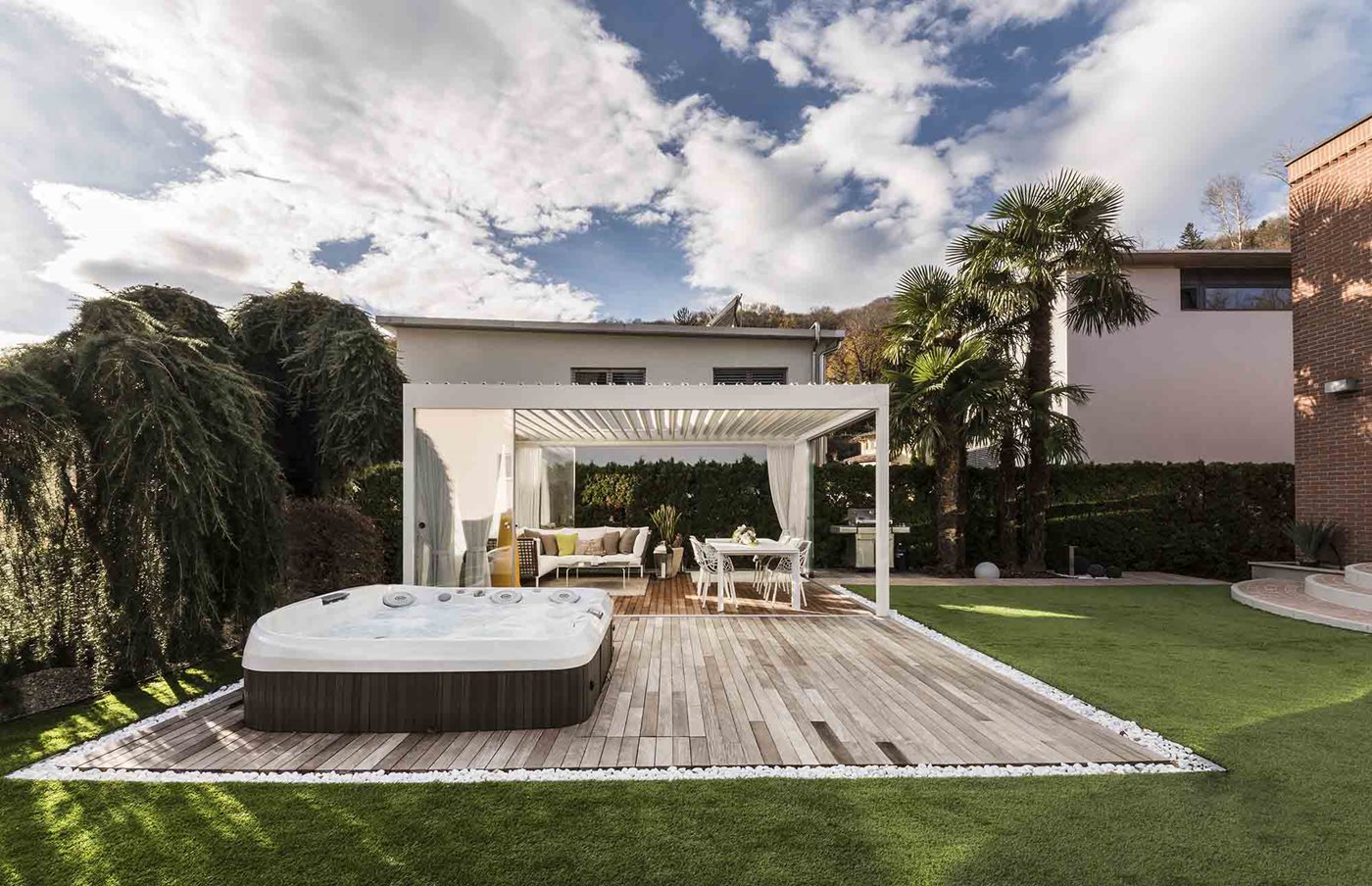 Comfort and refinement for a relaxation area in the hills
Creating a true open-air living room for a private residence nestled in the woods of the Swiss mountains, in an area of great natural beauty in Ticino: this is the goal of the outdoor project designed by Matteo Scudiero and EsseDiEsse.

The project concept aims to maintain and enhance the simplicity and clean lines of the main building and the surrounding landscape. Matteo Scudiero therefore designed a space that would create three different zones: living, dining and wellness.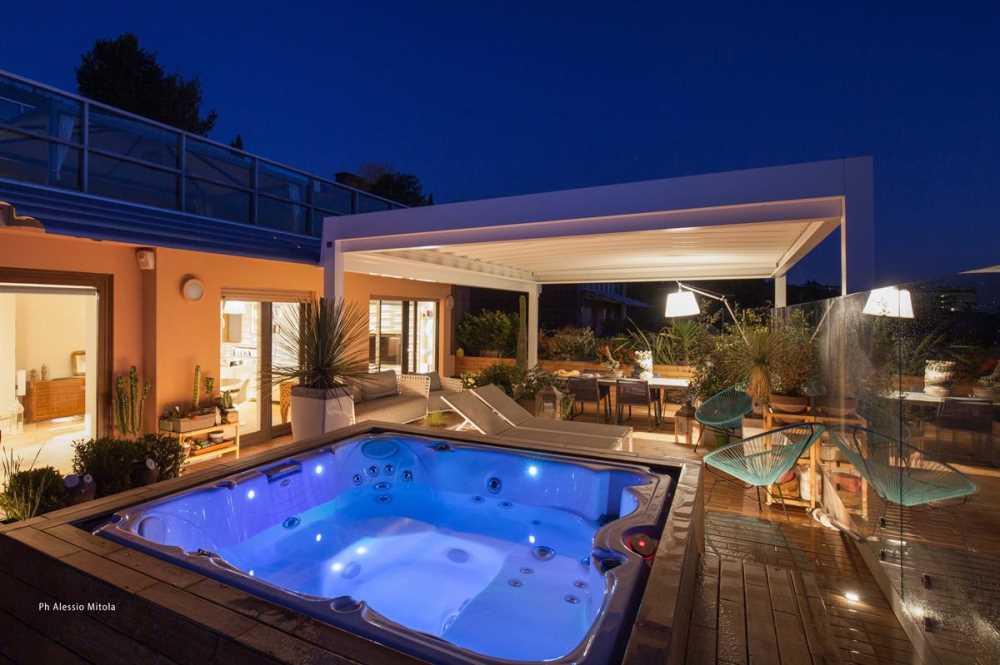 Pergotenda® - Maestro
A panoramic penthouse in Perugia where contemporary design meets experiments with materials and where the light is the real protagonist. The architect Mauro Zucchetti designed the indoor and...