Climbing plants for gazebos: the right choices for an enchanting pergola with flowers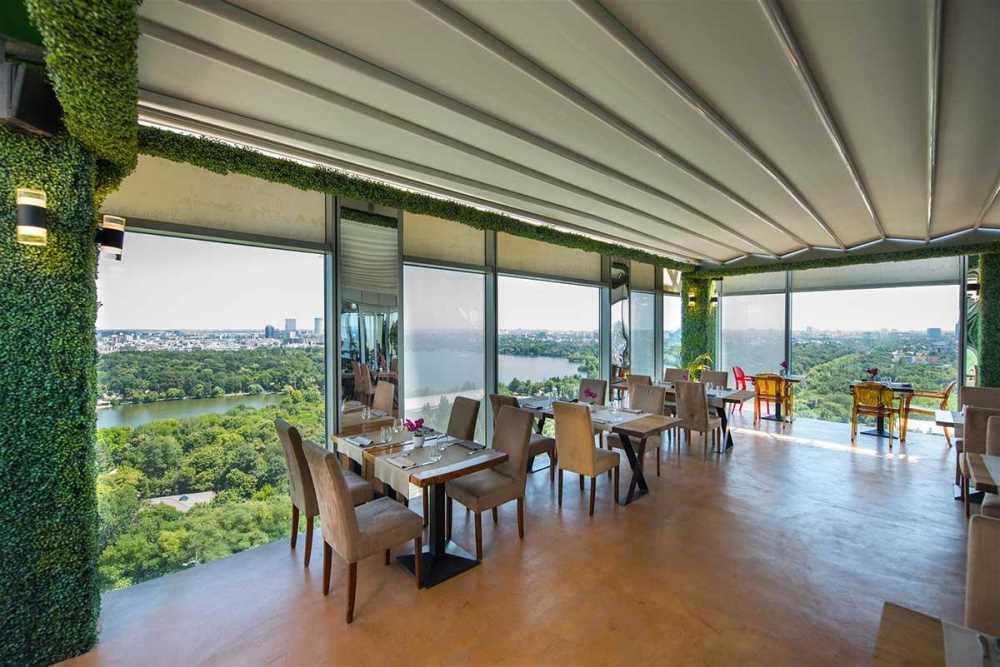 Summer offers the chance to fully enjoy the beauty of the season, spending pleasant moments immersed in nature. If you have a garden, the best choice is to equip it with a gazebo or a pergola that lets you create an open-air living space, an area connecting your home with the outdoors. Indeed, back in ancient Rome where the art of gardening was widespread, it was customary to wrap fruit trees with ivy and vines that when connected with other trees formed evocative pergolas.
So once you've chosen ,the most suitable structure for your needs from among the outdoor covers, why not make it more dynamic and appealing by decorating it with climbing plants for gazebos? With their colours, flowers and shapes, climbing plants - especially if they are flowered - add a touch of harmony and warmth to the pergola and the whole garden, which takes on a more romantic air, creating an enchanting atmosphere. What are your options and how can you avoid having a pergola that is completely bare in winter? Let's see which plants are perfect for your gazebo, how to take care of them and how to arrange them to create spectacular and evocative pergolas with flowers.
Climbing plants for gazebos: which ones to choose and how to arrange them
Choosing the right plants is very important, both from an aesthetic and a functional point of view. In fact, in addition to having to blend in with the surrounding garden, adding appeal to your pergola, the climbing plants for gazebos must be carefully selected according to the shape and size of the structure that they will cover.
Not all structures are the same
The size and robustness of the gazebo are fundamental variables to be considered when choosing decorative plants. A large, long pergola, possibly with a tunnel structure, lends itself perfectly to very tall climbers that tend to lengthen over time, creating suggestive effects like cascading flowers with the lilac shades of wisteria. In contrast, a gazebo with a lightweight structure, which is better suited to gardens with limited dimensions, will have to be covered with less majestic climbers, plants that have delicate and non-intrusive shapes. Whatever the size and shape of the pergola, it is always necessary to ensure that it is sufficiently stable and resistant to allow the climbing plants for gazebos to flourish without risking structural failure. The wide selection of Corradi Pergotenda® range and bioclimatic pergolas allows you to find the perfect solution for each specific need.
5 climbing plants for enchanting pergolas with flowers
By properly caring for climbing plants for gazebos, it is possible to have a dense covering for most of the year. First of all, it is necessary to bring together different plants in order to create a beautiful blend of flowers and foliage. The best choice is to associate flowering climbing plants with basic evergreens like ivy or even small shrubs with flexible stems.
To make it easier to make sense of all the numerous possibilities, we have selected five of the most practical and spectacular climbing plants to decorate your gazebo:
1. Wisteria. A climbing plant used most often for large pergolas, it grows very quickly and in the spring will offer you the spectacle of clusters of purple-lilac flowers, a colour that is very close to the Ultra Violet chosen as the Colour of the Year 2018 by Pantone. It loves direct sunlight and flourishes in clay soil.
2. Clematis. A climbing plant that comes in many varieties, all very easy to grow, in spring it will surprise you with an extremely luxuriant bloom with colours ranging from violet to blue, pink and a delicate red. Its preference for a very humid soil and its durability make it also suitable for temperate-cold climates.
3. Jasmine. A must-have when it comes to climbing plants for gazebos. Of Persian origin, it seems to have been introduced for the first time in Italy in the gardens of Cosimo I de' Medici, which guarded it jealously. Jasmine thrives even in cooler climates, as long as it is well exposed to the sun. Its flowers are small, white and with a truly unmistakable scent.
4. Ivy. Perhaps the climbing plant par excellence, the different varieties of this evergreen plant are all extremely resistant and easy to grow. It is distinguished by a dense and luxuriant foliage that makes it very suitable to cover bare areas, creating an effect with a strong visual impact.
5. Bougainvillea. A climbing plant native to Brazil, with a rather temperate climate and considerable sun exposure this plant will give you an explosion of leaves and cyclamen-coloured flowers. This characteristic will make the time you spend in your gazebo an experience of total immersion in nature.
How to make the most of your outdoor space with climbing plants
Climbing plants for gazebos must be planted near the supporting structures of the pergola, however without letting the branches wrap around its posts so as to facilitate their maintenance and pruning. In fact, it is advisable to simply bind the branches to the poles, using ties that are not too tight, especially if they are delicate plants that are at risk of being damaged. In general, a small plant that is not very intrusive like jasmine can be placed closer to the structure than a vigorous wisteria that could ruin the pergola if it was too close. Remember that while they are more resistant than many other plants, climbing plants require specific care, fertilisation, pruning and defence against possible insects or pests. Climbing plants for gazebos are a real touch of elegance for your garden, covering walls and pergolas with cascades of colours and letting their fragrant flowers fill the air with inebriating scents.
Did we make you want to spend a summer afternoon in the shade of a lush gazebo? The first step is to choose a structure that is both solid and elegant, like Corradi products, capable of combining nature and innovation for a functional outdoor space with great visual impact.