Hygge: the Scandinavian furnishing style that will warm your heart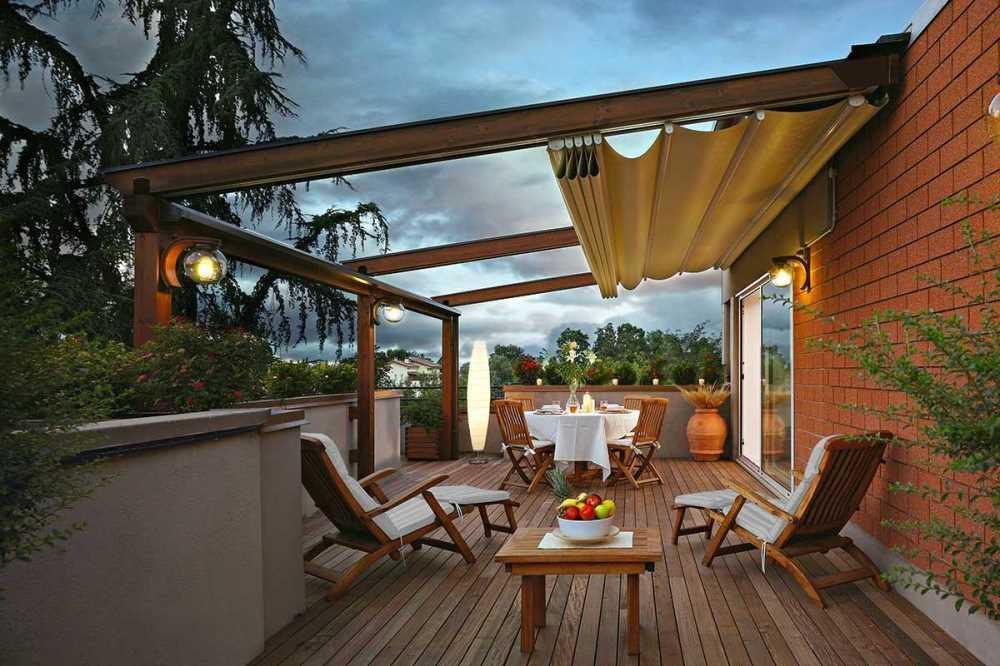 Your home is your private space, where every room should reflect your tastes and personality, allowing you to fully enjoy every environment alone or sharing it with family and friends.
So comfort and togetherness above all: two concepts that are very dear to the Scandinavians who have been able to transform enjoyment of small daily pleasures into a real lifestyle, a philosophy so important for them that it finds its full expression in the word "hygge", an ancient Danish word that literally means "feeling satisfied", but that in reality expresses much more. Hygge means being together in an intimate and welcoming atmosphere, setting aside problems and maintaining a positive attitude. Hygge is a relaxing dinner with your loved ones, welcoming friends to the house, sipping a tea in front of the crackling fireplace or a beautiful view.
An approach to life that is also reflected in furnishing, breathing life into a real Hygge Style. So let's see what the characteristics of this Scandinavian furnishing style are and how to implement it at home.
How to create Scandinavian furnishing style at home
Hygge is, first of all, a state of mind, a way of seeing life, your habits and, consequently, your home. The watchword is serenity, and it is precisely a dimension of quiet and relaxation that you should look for, starting with the choice of the most suitable furnishing accessories to create a warm and welcoming atmosphere. With a few touches here and there you can make the Scandinavian furnishing style yours, making every room truly hygge and trendy.
Avoid excesses
Disorder is absolutely not hygge because external confusion inevitably turns into mental confusion. So, it is better not to exaggerate with furniture and decorations, but rather to choose furnishing accessories with extreme care, selecting only what makes the final result harmonious.
Return to nature
The idea is to bring nature into your home, paying homage to it with elements of decoration inspired by the leaves and fruits of the forest and preferring materials in their purest state, like raw stone, leather or wool. The choice of wood is a very hygge-style solution, able to add a great sense of warmth to any room. To warm the environment even more, there is nothing better than a wooden floor: like the Corradi Modular Platform, a slatted platform in Cumarù that will transform the veranda into a natural extension of a house in pure Scandinavian style.
Natural and soft light
In order to create a feeling of total well-being inside the home, it is necessary to avoid excessively strong lights, preferring more natural and relaxing candles and, why not, a fireplace. In fact, light from candles and a fire is much warmer than light from artificial lamps, making the room feel very welcoming, a fundamental element of the hygge style.
Neutral and complementary colours
The palette of a home in perfect Scandinavian style will have to be extremely limited, preferring the neutral tones of white, cream and beige, with some movement towards the tones of dove grey, grey and darker anthracite tones. You can also alternate neutral tones with contrasting colours like blue or black to create a pleasant sense of movement.
These are elements of the Scandinavian style, but are also found in Mediterranean culture, welcoming and associated with well-being. An essential harmony for Corradi, simply natural, thanks to the possibility of enjoying the sun many months a year, a mild climate and an unparalleled scenic beauty, which together with innovation and Corradi technology allow us to offer solutions for experiencing the outdoors with extreme freedom and comfort all year round.
Scandinavian furnishing style: Hygge Style to warm your home and your heart
To be cosy a home must be comfortable, and what's more comfortable than a sofa covered with fluffy pillows and complemented by a soft blanket? Choose neutral colours for fabrics and complete your hygge corner with a maxi fur rug (even synthetic) and a low wooden table. Light some candles and enjoy a moment of relaxation in pure Nordic style.
This particular Scandinavian furnishing style requires very little effort: all you need to do is to choose the right colours and materials and, above all, let yourself be guided by your personal taste, to create an enveloping and reassuring atmosphere. But why limit yourself to the indoors when you can recreate the same effect even outside your home? In fact, it is important not only to know how to furnish a garden in spring, choosing flowers and plants for the pergola, but even the atmosphere - made of colours, objects and structures for the outdoors - plays a fundamental role. Corradi loves the natural character of wood, and for this reason some splendid solutions in this material could not be missing from its product range, like Pergotenda Twin, a simple and elegant wooden pergola with a contemporary and linear design. Could this be your first step to an outdoor space in complete hygge style?