How to make a practical garden: 5 tips to keep in mind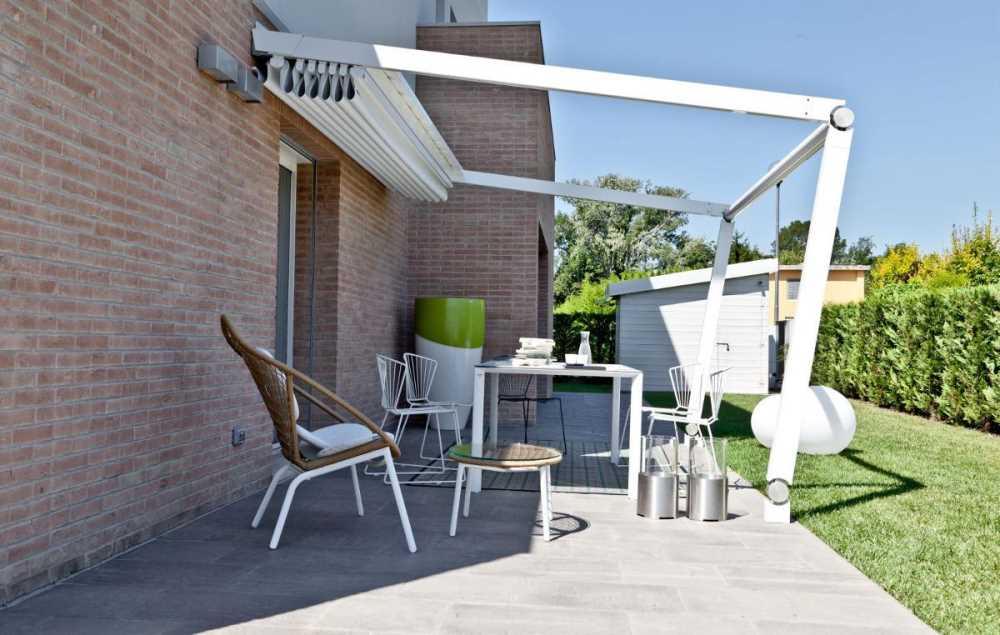 While it is true that there are wonders like the Palace of Versailles, the Villa d'Este in Tivoli, the Butchart Gardens in Canada and many others, when it comes to the outdoors, especially in the private sector, there is no such thing as a "perfect garden". Or maybe there is? Certainly every residential outdoor space must be perfect for those who live in it, tailor made according to their needs including personal tastes and desires, but also unique details that should be reinforced.
But how to design a garden? Whether it is a small green space, a city courtyard or a large yard in the countryside, it is always useful to keep in mind some tips for creating a practical and personal environment to be experienced every day.
How to design a garden: 5 rules for organising outdoor space
First of all, if you want to understand how to design a DIY garden, start by setting some goals: How do you want to use your outdoor space? Do you want to use it only in certain periods of the year or in all seasons? What activities will take place there?
Some advice may be useful while you are thinking about these things, helping you to realize your "garden of wonders".
1. Respect shapes, styles and landscapes
It seems trivial, but it is not so obvious. For those who love art and nature it is easy to get carried away and overload an outdoor space with all their most loved objects and plants. But the risk is that the final overall result will not be harmonious. If you do not know where to start from, remember that in design it is important to respect forms, styles, proportions and landscape, starting, of course, from the surrounding environment and the domestic setting of the garden itself. A good tip is to find the right balance by carefully mixing natural and furnishing elements.
2. Looks are not everything, practicality is important too
Balance and harmony, of course, but remember, appearance is not everything. Whether for the home or a business, a garden must be nice to look at, but it must also be practical, comfortable and usable. Once again, your objectives are key, to understand what you plan to do with your outdoor space. In this planning phase you should analyse the space for moving around, taking full advantage of the possibilities offered by the size of the environment, the most suitable outdoor lighting based on the areas of shadow and light you need, the most effective arrangement of the furnishings, also evaluating, for example, where to plant vegetation, where to position the cover and the flooring.
3. The choice of flowers and plants
How can you design a beautiful and practical garden without considering plants and flowers? Whether it is climbing plants for gazebos, evergreens or lush flowers, try to satisfy your tastes without forgetting some key variables:
Exposure. That is, how many hours of sunlight does your garden get every day? When?
Space. For example, if you have a lot of land for plants with deep roots, you might want to consider whether to make a flower bed or rather plant trees that filter the sun's rays.
Flowering periods. Who says that you can have a flower garden only in spring and summer? Some species are at their most beautiful in autumn and winter, so consider both your aesthetic and your organisational needs, and have fun playing with blossoms and combinations.
Climate. While most plants have a good level of adaptability, they are not all the same, so always think about their well-being and the practicality of your garden. To make it cosy and harmonious the natural elements must be in good health, so it is useful to choose the most suitable vegetation for your climate.
To this list we suggest you add an honest assessment of just how green your thumb is when choosing more or less resistant plants. Also consider your time, asking yourself in advance how much you can devote to the care of your outdoor space.
Your "perfect garden" is already taking shape, isn't it?
4. Limit areas and boundaries
When designing your outdoor space, assess the strengths and weaknesses of the environment and then prepare the different areas. This is an indispensable step because it helps to clarify and to achieve a practical and complete garden, to be enjoyed every season of the year. Do you want to leave space for vegetation, to immerse yourself in total, private relaxation? Or do you need an area to accommodate guests and customers? Or maybe your garden has differences in height that require a raised platform, or corners with greater light perfect for placing garden furnishings? These important considerations are also necessary to provide the privacy and comfort that every outdoor environment requires. In fact, to better enjoy your garden you must also consider possible boundaries, to be established with hedges or other furnishings, considering the height of the vegetation to create a private space without sacrificing the view.

Furthermore, even the design of shaded, ventilated and lit areas is essential for a practical outdoor space, starting with the choice of garden furnishings and outdoor covers.
5. Choose the best for garden furnishings and covers
For the choice of how to furnish an outdoor space, it is hard to argue with the saying "you get what you pay for": whether it is a sofa, an armchair or a table, look for quality, i.e. products that, besides being comfortable and practical, are certified and able to offer consistent performance over time. In fact, furnishings that are not very resistant or made with poor materials risk ruining all the work done in the design, because they will soon lose their beauty under the wind, rain and sun.
Finally, if you have an outdoor space, we advise you to provide an adequate cover. Pergolas and sun sails offer many benefits: in fact, you can enjoy a sheltered, protected area, offering yourself and your guests privacy and a pleasant coolness in the warmer months, especially in gardens exposed to the sun for many hours a day.
However, outdoor living is not just for the summer. Sliding glass doors, closures and accessories make it possible to create verandas and enclosed environments that will offer new and original spaces for your time to be enjoyed all year round, enjoying the changing seasons in a protected setting.

Trusting in Corradi for your outdoor living space is a guarantee of quality and experience: elegant, innovative, customisable, Corradi products are able to bring out the natural energy of every outdoor space, creating a unique link between the environment and those living in it.
After all, knowing how to furnish a garden is important, but you need an ally to help you achieve your dreams and goals: have you already chosen between Sun Sails, Bioclimatics pergolas and Pergotenda® models?