How to decorate your garden at Christmas: ideas to enjoy the atmosphere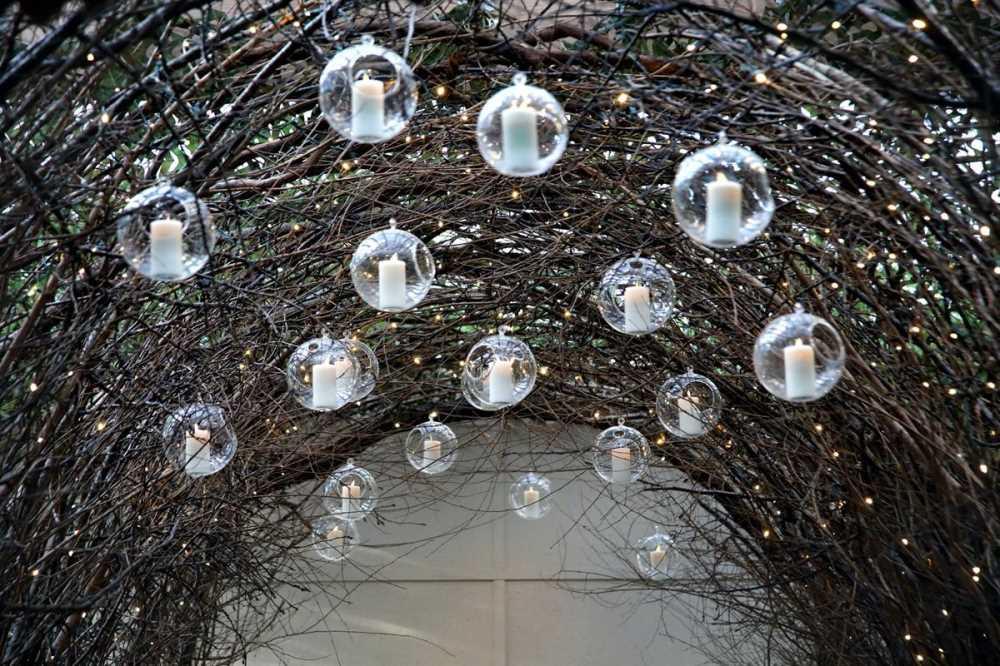 The Christmas atmosphere could be described in many ways, but one word encompasses it all: magic.
Those who love this time of year are enchanted by the cold air that sparkles with lights, the colours that light up when the sun goes down, the traditional flavours and the sweet, spicy scents.
Home decor and outdoor furnishings can also contribute to making the moment special, especially in this moment when we are all rediscovering domestic spaces and the value of time spent at home.
Precisely for this reason, today we're going to explore four proposals to decorate your garden for Christmas and enjoy the holidays surrounded by decorations and bright wreaths.
1. Christmas palette: the magic of colours
A true Christmas addict knows that colours are fundamental, and there's no better opportunity than this time of year to furnish the garden or terrace with colours.
The Christmas palette lends itself to traditional and sophisticated combinations: green and red that recall the natural beauty of holly, gold and silver that remind us of precious gifts and a guiding star in distant lands, the range of blues that evoke a starry night, white and blue that recall snow-capped peaks and winter landscapes.
To decorate using holiday colours, our advice is to choose a "colour theme" and use matching furnishings and decorations.
For example, you can place the plants already present in your outdoors in simple terracotta pots, adorning them with large coloured ribbons in the chosen shade, and then place wreaths of pine branches in different areas of the garden, hanging Christmas balls on them in shades of red, or gold, or perhaps even notes of blue.
You can also hang elegant wreaths using the branches of the trees in your garden, or alternatively on a beautiful wrought iron gate, the perfect background to embellish with glass Christmas balls that sparkle with the colours of wintry sunsets.
2. Outdoor Christmas tree: yes, but with style!
Why limit yourself to a Christmas tree in the living room when you can also create one specifically for the garden or the terrace?
Decorating an outdoor Christmas tree could be an opportunity to choose a real fir tree and enjoy the wonder of green branches that smell like a forest.
For a chic effect, you can use white, minimalist Nordic-style decorations, for example choosing plaster pendants to combine with fragrant dried orange wedges and cinnamon sprigs.
The tree can then be covered with white lights that create an original cascading effect, going from tip to roots. After the holiday season the fir tree can continue to keep you company until the following year, when you can choose a new Christmas mood to decorate its branches.
3. How to decorate your garden with lights and lanterns: the beauty of traditions
Christmas is a festival of light, as recalled by many legends and traditions. So you can choose light decorations to rest on the dry branches of trees already present in the garden, following their profiles.

Those who love to furnish with light can then add some lanterns in corners of the garden, either opting for a more traditional model with a candle or choosing a more modern type, perhaps illuminated by LEDs or powered by solar panels.
When evening comes, your light-filled garden will provide an original, surprising effect, transforming into a haven of beauty to be admired even from inside the house, perhaps while listening to a cosy playlist of jazz music.
4. Winter lounge, to enjoy the holidays in the city
A final tip, but just as important as the others: enjoy your outdoor space, experience it as you have always dreamed. An ambiance that you have made so warm, elegant and magical with your decorations deserves to be fully enjoyed.
In fact, the outdoors can be made functional and protected year round thanks to specially designed closures and the right solutions, such as Bioclimatics​ Imago, with a versatile character and great comfort that make it perfect, for example, to create a heated, welcoming and modern winter garden where you can spend the Christmas holidays in the city.
A solution of this type allows you to have an original view of the outdoor space, transformed before your eyes into a place to be fully experienced. Indeed, the adaptability of its design make Imago the perfect choice for those who want to create a special, unique space that blends in with the surrounding garden.

What else is needed in such a revolutionary living room? Definitely a comfortable sofa that you can cover with a technical fabric matched with red and green velvet pillows, and where you can sit and relax while sipping a spicy herbal tea on holiday afternoons, perhaps while reading a book or listening to a podcast.

Ready to celebrate one of the most special moments of the year? All you have to do is choose how to decorate your outdoors, and start designing decorations to get ready for Christmas Eve!