5 architecture and design podcasts you won't want to miss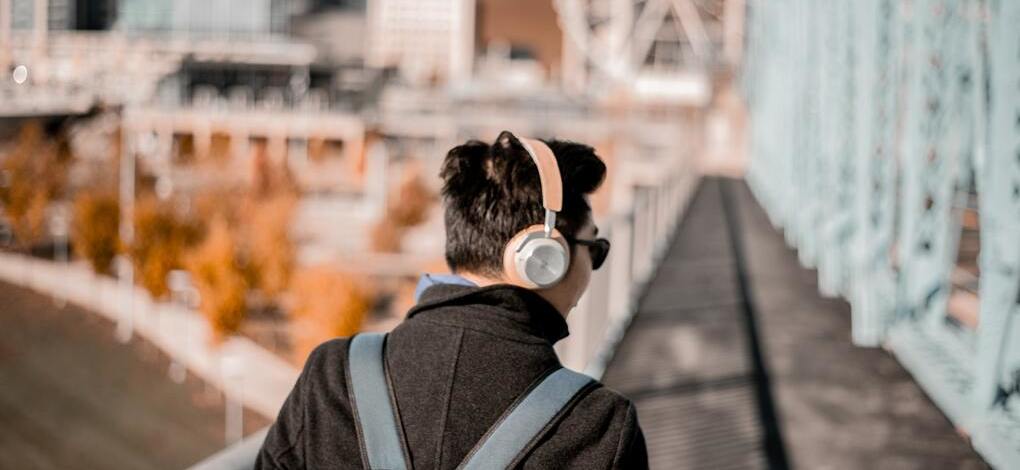 Talking about ourselves and the world around us in the right way, finding new and effective stories and tools, is a common need in many areas. In recent years, the word storytelling has become part of our everyday life and we've seen the importance of a good storytelling even within realities that are apparently far apart, like architecture and communication, which are actually linked by an invisible thread. Without a doubt, podcasting is one of the latest trends in communications, a phenomenon that exploded a few years ago in the United States, and according to Voxnest today there are more than 800,000 podcasts with 62 million listeners around the world every week, to the point that there has been talk of a real podcast revolution. This "vocal" revolution has impacted the business sector most of all, because thanks to this tool companies have an ally to better communicate their projects and values, engaging – and exciting – the public.
In this article, we'll take a look at the 5 most interesting podcasts on architecture and design that you can listen to in your free time, while working out or when travelling.
Architecture and design podcasts: the 5 programmes to listen to
Simple to produce, extremely versatile and something new: these are the reasons why podcasts have become so popular. In Italy, for example, 2019 has been defined by many as "year zero of the podcast" because of the boom in content production, and forecasts for 2020 confirm a positive trend. More and more companies have decided to talk about themselves and the world in "episodes", in audio files that can be downloaded or listened to directly in streaming, for free or with a subscription. Even architecture has found space in this new method of communication.
In a previous post we talked about what we think are the 5 best Instagram profiles on Gardening Design, and today we'll explore the 5 best podcasts related to the world of architecture and design.
1. Architecture that goes beyond conventionality
"Failed Architecture (FA) reconnects architecture with the real world": this is the goal of Failed Architecture, which since 2011 has sought to open new perspectives on the built environment, exploring the meaning of architecture in contemporary society. What makes it so special? It seeks out unconventional narratives, from "climate justice" to pop culture, to the influence of video games on our urban experience, combining them with personal stories and research carried out by an international network of partners. This is the podcast for those looking for a different story, which looks at our present, past and future from all angles.
2. Design snapshots
It's called "monocle" and this gives you a good idea of what awaits you. Monocle, founded by Tyler Brûlé, is one of the most important contemporary magazines, focusing on culture, lifestyle and international business. For some time now it has also had a radio station – M24 Radio – and various programmes and podcasts on a range of topics. One of these is Monocle on Design, which offers brief snapshots on design, indeed, as they say "everything you need to know about the world of design", from architecture to new media, obviously including fashion, craftsmanship, furniture and more. With a fresh style and episodes lasting a maximum of 30 minutes, the authors present stories that are always new and captivating, from typography to the "ubiquity of AirPods". All this thanks to the participation of guests and professionals talking about the latest news, exhibitions, events and changes in our contemporaneity.
3. The border between Humanity and Nature
Start with the history of past relationships and try to imagine the dynamics of the future. This is the goal of Architecture & Anthropocene, the first podcast series ever produced by an Italian museum, the Triennale di Milano. In this fascinating audio encyclopaedia, recorded during Milan Arch Week 2019, several architectural projects are used as examples to analyse the relationship between human beings and the settings – natural and social – they live in. In seven episodes lasting from 5 to 20 minutes each, journalist and writer David Plaisant talks with guests – from Forensic Architecture founder Eyal Weizman to urban planner and theorist Ricky Burdett and architect Shigeru Ban – and explores the topics of the last Triennale entitled "Broken Nature: Design Takes on Human Survival" and to talk about architecture, design and nature in the Anthropocene era.
4. Interviews to rediscover the beauty of ideas
This is the podcast of the Architecture Foundation in London. It's called Scaffold and is produced by Matthew Blunderfield. The format? Each 40-60 minute episode focuses on an interview with architects, artists, industrial designers, poets or landscape architects...all emerging and established voices, taking a closer look at our contemporaneity and expanding the field of architecture beyond architecture itself. Matthew explains that in such a fluid world where we are all more inclined to quickly scroll through things it's important to find the time to listen to another person's voice. In fact, long interviews offer him and his listeners the chance to slow down and immerse themselves in other people's ideas.
5. The invisible aspects of architecture and design
"Ninety-nine percent of who you are is invisible and untouchable": this quote from Buckminster Fuller is the starting point for one of the most interesting podcasts available on the subject of architecture, so much so that it has been called "the best podcast you're not listening to but should be". We're talking about 99% Invisible, started as a collaborative project between the San Francisco public radio station KALW and the American Institute of Architects in San Francisco. Presented by Roman Mars, from 2010 to today with 397 episodes lasting about 30 minutes each, this podcast delves into all the hidden or "invisible" aspects of architecture, design and art. In short, it highlights how things work – especially small things – that we neglect in our daily lives but that help us to live better. Each episode focuses on a topic and often includes interviews with architects and experts influenced by urban, industrial and graphic design.
One of the watchwords of 2020 will be "podcasting", demonstrating how technology is an important tool to produce successful content that can increasingly engage the public, eliminate physical distance and open new horizons of design and imagination.