Garden party: the right style for enjoying the summer outdoors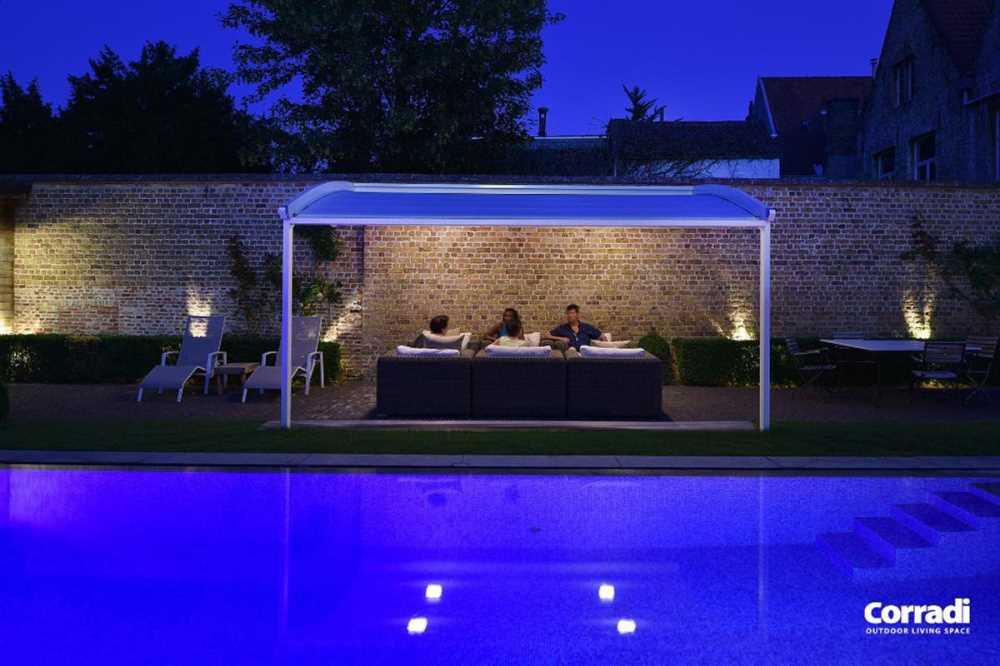 Fiery sunsets, shooting stars, singing cicadas, a light breeze that caresses your skin: it's summertime, a season that allows you to spend even more time in the open air than the spring. Thanks to the beautiful days and temperatures you want to make the most of your outdoor space, and the summer lights, skies and colours inspire creativity. So, why not combine the benefits of spending time outdoors and your desire for fun by organising a garden party?
These occasions have always been a favourite subject of writers. Remember Jay Gatsby's sumptuous receptions in The Great Gatsby? Francis Scott Fitzgerald wrote: "Those gleaming, dazzling parties of his were with me so vividly that I could still hear the music and the laughter, faint and incessant, from his garden, and the cars going up and down his drive".
So, if you're thinking of organising a garden party in perfect Gatsby style, just a few simple details will be enough to find the right mood and transform your garden into the ideal setting for an experience that your guests will never forget.
Garden party: four tips for a wonderful experience
Whether for a Sunday brunch or to celebrate a special occasion like a birthday, your garden is certainly the perfect setting for spending time with others. But having an outdoor space in itself is not enough. In fact, it's important to think of a set-up that conveys harmony and elegance, capable of both surprising your guests and making them feel at ease. Here are some ideas to help make your next garden party a success.
Choosing a theme: consistency is key
Before thinking about set-up and decorations you have to decide on a theme, taking into account the latest trends in Garden Design. There's no need to organise a costume party (even if a reception in 1920s costumes with a Belle Époque theme complete with jazz, feathers and sequins would be a very refined solution): just find a colour, a material, a detail that will be used throughout the outdoor space to give it a sense of balanced consistency. You can't go wrong with a colour, and in 2019 neutral colours like beige or sand are the most popular. Or, for a sparkling party with more "character", why not opt for a bright gold or the wonderful Living Coral, the 2019 Pantone colour of the year? For the right style we recommend shabby chic with a retro touch, one of the most trendy looks in recent years. It's actually a very nice style that is able to convey a sense of warm intimacy with its soft colours (white, lavender, powder blue).
The perfect setting: the outdoor space for your evenings
Organising the space and creating protected areas is critical for the garden party's success. In fact, the goal is to experience the outdoor space safely while reaping all the benefits. Therefore, you need to think of an outdoor cover that can protect your guests from the elements – like too much sun or rain – and that can blend in seamlessly with the rest of the space.
Here are some examples you can't go wrong with. With its important name, clean and simple lines and striking structure, the Bioclimatics Maestro aluminium pergola with adjustable blades will protect your guests with elegance. If you prefer a touch of romance, the wooden Pergotenda® 120 can create an intimate, welcoming outdoor space, even adding a side closure in case of bad weather or cooler temperatures.
Decorations: keep it simple for the greatest impact
Less is more: keep that in mind when you're decorating. In line with minimalist trends, it's a good rule to focus your efforts on just a few details that will delight your guests. Once you've found your theme, it's time to choose the decorations. First you need to think about how to decorate the table in the garden, coordinating colours, tablecloth and cutlery, and finding a stable position (better if under a cover). Don't forget to add some natural elements, for example aromatic herbs like thyme or rosemary, fragrant plants like lavender or seasonal flowers like colourful hibiscus or cheery sunflowers.
In addition, any self-respecting garden party must offer comfortable seating (without sacrificing elegance) made of waterproof, sun-resistant materials: sofas and armchairs in treated wood with soft cushions to accommodate guests are a welcome addition. Finally, there's no party without music: get a good outdoor sound system to create a discreet, classy background or a more lively, sparkling atmosphere, placing it in an area protected against wind and rain.
Bright ambience for your garden
Imagine yourself on a warm summer evening immersed in the greenery of your yard, surrounded by your friends, the sun having just set: you still have the whole night in front of you so you'll have to think about illuminating your outdoor space in an intelligent yet refined way to enhance its appearance and enrich your time together. Outdoor lighting is an art, because it's not enough just to place a few light fixtures here and there for a satisfactory result. Instead, you need to carefully study the space and figure out what atmosphere you want to create. You need to consider aesthetics, functionality and the safety of your guests. First, illuminate access points and transit areas – like paths, entrances, steps and gazebos – with LED spotlights or lamps to enhance the space while limiting energy consumption. Next, add some more scenic installations, like paper lights surrounding the trees for a vintage touch, and light spheres in the lawn for a more modern effect.
These are four tips that you can draw on for inspiration to enjoy your summer outdoors with the right style and to organise an extraordinary garden party. Now all that's left is to think of a delicious, creative menu, invite your friends and...enjoy the party! In addition to these tips, for a truly functional outdoor space why not set up a practical outdoor kitchen or a small outdoor cinema for a more engaging and evocative experience?