How to set your garden table: ideas for an outdoor space that's there to share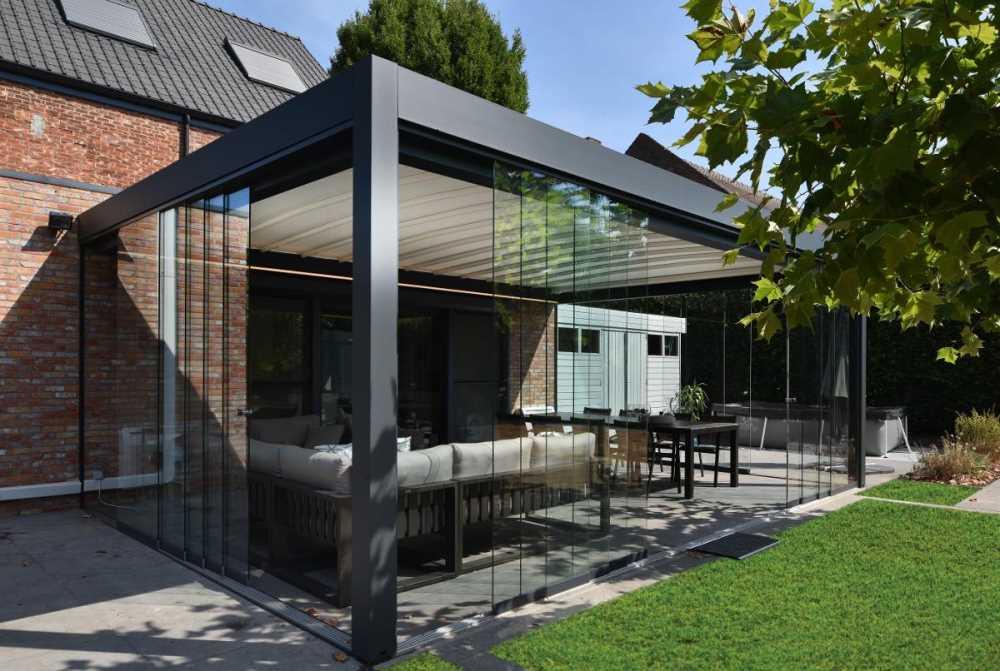 Food has always been of immense value in our culture: it is, in fact, a powerful tool for interacting and socialising, and it forges a bond between the people who share it.
People sit around the table not just for eating but also for talking, exchanging ideas and opinions while enjoying the pleasure of being together; for this reason, even the way the table is set can be used to promote a friendly atmosphere, with an attentive and elegant layout, capable of making any occasion truly unforgettable.
With summer's arrival we can combine the pleasures of the table with the pleasure of eating in the open air: you don't want to be caught unprepared, so follow some of our simple tips on how to decorate the garden table for upcoming barbecues with friends or birthday celebrations.
How to decorate your garden table: tricks for the perfect result
Outdoor dining on a beautiful summer day is an enchanting experience, as long as you keep a few fundamental tricks in mind.
First of all, when setting the table in the garden, it's necessary to remember the exposure to atmospheric agents, the wind in particular. That's why it's advisable to choose sturdy objects and materials, capable of offering solidity and elegance: glasses and steel cutlery will be the best solution because they are not at risk of flying away with a gust of wind. They're also refined and represent an eco-friendly choice.
Secondly, it's a good idea to equip yourself with food covers to protect dishes from the presence of insects: however, be careful not to choose items that look like they're from "Kitchen Nightmares" because the details make the difference, so always bet on design - even here.
Finally, especially if we intend to organise an outdoor dinner, good outdoor lighting will be essential to allow us to fully enjoy the space, even after sunset.
3 ideas for setting the table in the garden
After paying attention to these small tricks, it's time to decide how to decorate the garden table: to make the task easier, we have put together 3 styles that are easy to attain and very suitable for the season.
Coastal style for that everlasting vacation feel
If the arrival of the warm season leaves you longing for the sea, what better way to decorate the garden table than by taking inspiration from a beautiful tropical beach? The coastal style, with its strong maritime character, is one of the most popular trends for the season; make way to beige and sand combined with different variations of light blue, all embellished with gold details or in the wonderful Living Coral shade, which is the 2019 Pantone colour. A sand or white and blue striped linen tablecloth, accompanied by white porcelain, will make the table incredibly bright, especially if you choose glass vases in light blue nuances as a centrepiece. Instead, you can also use the following as decorative details for a maritime-inspired space: stones, shells (also perfect as a placeholder), ropes and small succulent plants. The coastal style is definitely the perfect way to bring the sea to your table.
A romantic, shabby chic style table
Romantic and with a refined vintage touch, the shabby chic style is ideal for a delicious dinner in the garden. The rules to keep in mind here
are soft colours, natural decorations and, of course, original vintage details. A raw linen or cotton tablecloth in light shades of white or beige, embellished with crochet inlays and accompanied by coordinated napkins is therefore the perfect way to achieve this style. As a centrepiece, use jute bags or tin containers to accommodate the intoxicating scent of lavender flowers and aromatic plants, or use white-painted cages as candle holders. Finally, as placeholders, wooden decorated round slices can be used, combined with a set of vintage plates and cutlery in silver or with bronze coating.
Multicoloured style for a cheerful summer lunch
Another idea for decorating the garden table is to have fun with colours. Spring and summer are seasons full of life and sparkle, so even the table should be multicoloured for a cheerful lunch outdoors. A space full of pink, green, yellow and light blue, with a colourfully printed tablecloth alongside tableware and glasses, possibly of the same style, which reflect the fabric's shades. If you don't want to cover the outdoor table with a tablecloth, coasters or runners with geometric or floral patterns will also work perfectly. Finally, a must for a perfect multicoloured table is the centrepiece with seasonal flowers: beautiful orange tulips for spring or majestic sunflowers for the summer season.
These were just some suggestions on how to furnish a table in the garden; but the table isn't everything when it comes to living outdoors. It's essential, to have an outdoor cover that shelters diners from the sun and humidity, transforming the place into the perfect setting for lunches and dinners with friends, but also for a pleasant, quiet evening on your own.
In particular, there are three perfect, functional and elegant covers, which work incredibly well with the trends we've just showed you: Pergotenda® 120, a romantic wooden pergola, perfect for sheltering a shabby chic table; Defense Sun Sails, the most iconic of the Corradi sun sails, capable of bringing the sea into your garden alongside the coastal table setting; finally, for a super colourful table, the ideal shade is a practical and contemporary bioclimatic pergola like Bioclimatics Eteria.
Have you already thought about some trendy details for your outdoor table setting?