How to design a terrace in the city: 4 things you need to know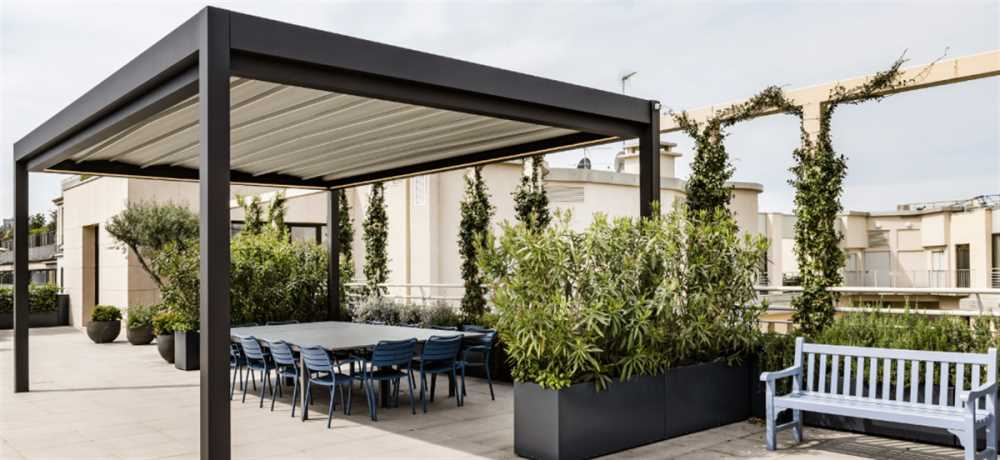 Often living in the city means less space available for your home environment, both indoor and outdoor. For this reason, having a terrace can be a real treasure: a small oasis of peace and well-being where you can take a break from the hectic pace of life and recharge your batteries. For this environment to be truly comfortable, it's essential to design the terrace planning and preparing every detail – from the choice of materials to the plants, from the flooring to the lighting – to make the most of your outdoor's potential. There are a few important tips you'll want to keep in mind when creating your designer terrace. Want to know what they are?
Creating a designer terrace: 4 tips for creating a green oasis
The trends of green and sustainable architecture promote the idea of reconnecting with nature by creating green "havens". One of the most popular solutions for urban settings is the terrace, an outdoor space where the harmonious balance between environment and humanity, between simplicity and elegance, can be manifested in an innovative and contemporary way. Let's take a look at some suggestions for staging your urban outdoors.
1. The perfect cover for maximum comfort
The first step in designing your terrace is to study the orientation of your home, which can determine how you divide and use the space. In fact, if it's exposed to the south/southwest it will get more sun and can therefore be used for an outdoor lounge with sofas, soft cushions and low tables. However, it's essential to think of a cover to protect the terrace, for example, Pergotenda® Maestro: thanks to its aluminium structure and design that combines practicality with maximum elegance and customisation, you can make the most of your space without any limits, at any time of the day or evening. On the other hand, if the terrace is facing north/northeast it will be in the shade for most of the day. In this case, it 's better to design a veranda for balconies, thus creating a warmer, more welcoming environment to be protected during the winter months with glass side closures that give you an unobstructed view.
2. The right flooring for every style
Another important aspect to consider is the flooring, and when you do you have to think about both aesthetics and functionality. In general, choose weatherproof and non-slip materials – like stone, porcelain stoneware or treated wood – to create a safe, comfortable environment that reflects your favourite style, from modern and minimalist to intimate and embracing.
3. An urban jungle for regenerating: a flowered terrace
The search for simplicity, harmony and, of course, the need to make nature the undisputed focus: these are some of the imperatives of the new trends in Garden Design to create a real urban "jungle", even in small spaces. When designing your flowered terrace you need to carefully study the plants and their arrangement: all you need are a few – well-chosen and well cared for – to feel like you're in a small private oasis.
First of all, it's necessary to assess how sunny the terrace is, the temperatures it reaches and the pollution of the surrounding area, conditions that can affect the plants' survival. In general, you should give priority to perennials to enjoy the green all year round – like camellias, bamboo, heather, Japanese maple and aromatic herbs – or climbing plants: the lush foliage and flowers will ensure a spectacular view.
Play with the space and divide the terrace into different areas: you could create a small sitting area with a barbecue for moments with friends and family, a small vegetable garden or a compact Feng Shui garden for doing yoga outdoors when the temperature's right. Finally, remember that you'll need a source of water to irrigate your plants during the hottest months.
4. Custom lighting for designer terraces
What could be more pleasant than spending a warm evening on your flowered terrace? To enjoy your outdoor urban life even during the evening and night-time hours, an outdoor lighting system is a must. But be careful, because the terrace lighting should never be too strong, lighting up the whole area and annoying the neighbours. Always choose low-intensity lighting that's not too invasive, diffused for an intimate ambience.
A very effective option is LED lighting integrated into the structure to create very chic lighting effects. If you want to impress your guests with an atmosphere with Asian charm, openwork lanterns arranged here and there will do the job.
We've illustrated four aspects useful for decorating a modern designer terrace, but in reality the possibilities are endless. Looking for some more advice? A Corradi representative can help you choose the structure that makes the most of your outdoor space and reflects your tastes and needs, so you can fully enjoy your outdoor space.