Agile, intelligent and now even comfortable: Imago Studio, teleworking according to Corradi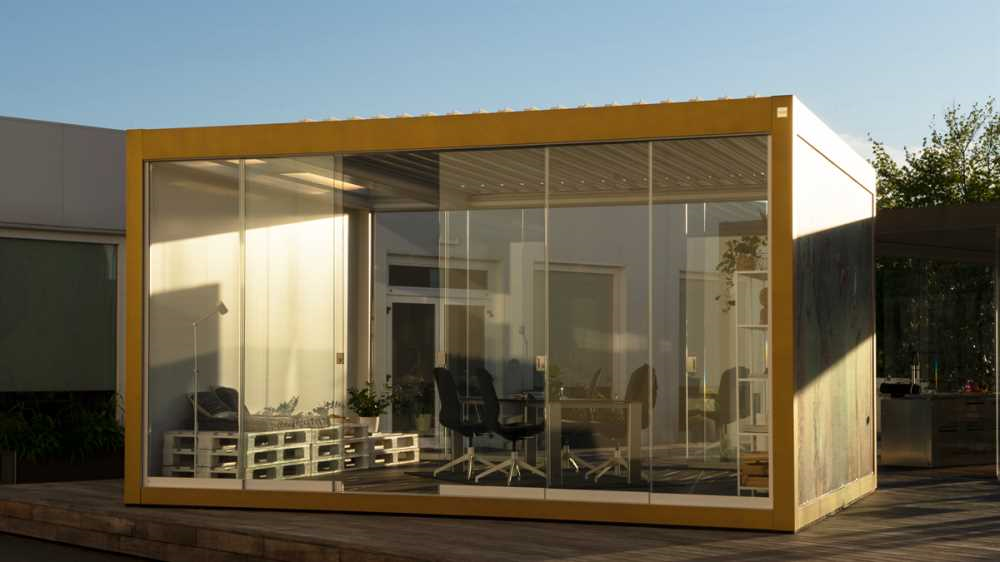 We're used to thinking about remote working with the spirit of those who have to make do with what we have in order to create a workspace in the home. This historical moment that we're still going through has forced us to consider solutions that are increasingly aimed at digitising domestic spaces and creating office areas suitable for a wide variety of needs.
Teleworking: a blend of comfort and adaptation.
Remote working has been a godsend for some, offering practicality and flexibility in the management of leisure and work: less travel, more flexible hours, greater comfort and above all the possibility of working from home, or from anywhere else for that matter. But this isn't the case for everybody. Many others have experienced difficulty in coordinating the many needs of even the smallest families in confined spaces due to overlapping daily activities, thus accentuating the need for more space to be able to accommodate work, study and leisure in an orderly, linear fashion. Indeed, one of the great challenges associated with teleworking has been the management of spaces and schedules. Workers have had to deal with a number of difficulties, especially those working from home who have had to carve out an area for themselves while coexisting with others.

Space, work and family needs.
Reconciling the routines and needs of everyone, especially when living together as a family, was the great challenge that inspired us to create space where there was none before.
We reflected on the possibility of exploiting every area of the home, looking for a solution by leveraging what we know best: creating space by erasing the boundary between the interior and the exterior, imagining, visualising and forging a continuum with nature. Thus was born the bioclimatic Imago, a view of the outdoors as a functional space, designed to be autonomous thanks to its particularly innovative structure that includes accessories and technology in full architectural continuity with an essential, fluid design.
Imago Studio: the essence of your space.
Originally available in Gourmet, Feeling Good and Dreaming versions, and now Studio: a harmonious, pleasant work environment that introduces the new concept of the outdoor workspace, an accessorised, multifunctional space suitable for designing an actual office in contact with the outdoors.
With Studio the amount of available space increases and offers new solutions where it's no longer necessary to find accessories to expand the functionality of the various rooms in the house, but instead provides versatility and practicality outside.
Indeed, the outdoors are transformed from an architectural complement into a useful solution, and thanks to technology it's possible to recreate a healthy, functional office that's also aesthetically pleasing and professional.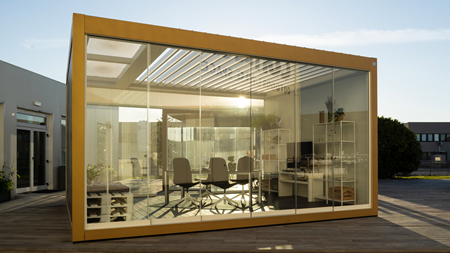 A solution with blades that can be adjusted up to 135° to ensure an ideal temperature in all weather conditions. Moreover, the pillars, platforms and beams were designed to accommodate accessories, wiring and closures in a discreet look with a clean style.
In fact, it is well known that a relaxed, peaceful climate helps reduce stress, improve work and increase productivity. And thus with the right level of efficiency and comfort all you have to do is look up from the monitor every once in a while and allow your mind to regenerate as it takes in the relaxing view of the surrounding nature.