How to choose the best flooring for your garden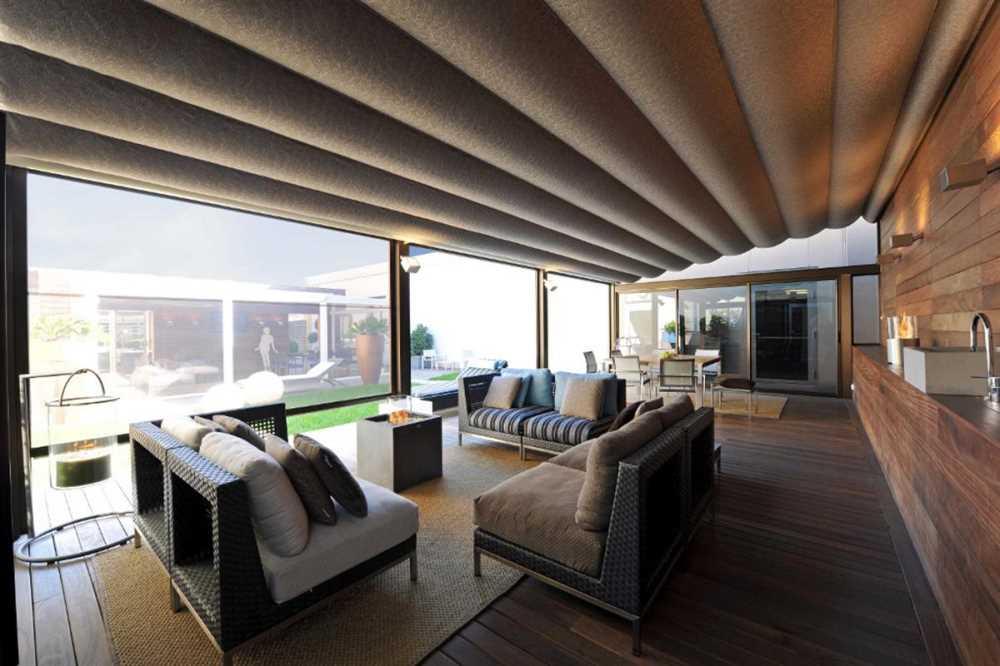 The garden is, in reality, a home outside the walls of your house: a unique space, to be fully experienced and enjoyed all year round, if possible. Indeed, a garden gives you the chance to unleash your green creativity, allowing you to select from different materials including wood, ceramics, wrought iron, marble, fabrics, curtains and glass. One of the elements that must be considered when designing your outdoor space is the exterior flooring. It's a critically important component because it must be versatile, durable and resistant to wear and weathering yet still be able to integrate well with the space's structural and aesthetic needs.
Let's see together how to choose the best flooring for your garden, exploring different materials and stylistic solutions.
Outdoor flooring: how to make the right choice
In order to choose the most suitable outdoor floor, it is necessary to consider several functional aspects, including:
Intended use of the flooring. For example, if the garden will have a lot of foot traffic or will be crossed by cars and bicycles, or if there are sources of water or heat nearby, it may be necessary to consider a type of flooring that is more solid and resistant to impact, like stone, avoiding wood and other delicate materials.
Type of ground below. Before installing an outdoor floor, an inspection must be performed to assess the condition of the ground below. It may be necessary to carry out additional operations like adding insulation to protect against the cold, or draining structures to prevent rainwater from stagnating.
Overall design of the outdoor area. The garden flooring will have a significant impact on the style of your green space and for this reason deserves your utmost attention, taking into account the overall stylistic vision.
Possible architectural and landscape constraints. If the garden is part of an apartment complex or if it is located in a historic village, some works may be subject to landscaping laws that require, for example, the use or prohibition of certain materials or colours. It is certainly useful to research these aspects before taking any action.
Garden flooring: different types
Let's take a look at some options for outdoor flooring that can interpret styles and functionality, with an excellent design prepared for each type of garden.
Wood
A natural material by definition, wood envelops the space conveying a sense of warmth and authenticity. Different types of outdoor wooden flooring are available, in planks of different shapes and shades ranging from light to dark. This type of floor requires constant maintenance so that the wood can last over time without losing performance and brightness.
The choice of wood is particularly suitable near an outdoor swimming pool because it dries easily and drains the water, and also under an outdoor cover system – like Pergotenda® – because the parquet perfectly integrates with designer solutions.
Stone and asphalt
Stone slabs or asphalt flooring are durable and functional choices, especially if the garden is crossed by many people, bicycles or cars on a daily basis. Stone goes very well with vegetation, even recalling the image of an English garden, where nature meets rock and mineral components.
Synthetic grass
The new eco-chic frontier – synthetic outdoor grass – has numerous functions: the filament is made of a textile material covered with a latex compound, and the final result is very similar to natural grass. A synthetic grass surface is more uniform than a lawn because there are no clods or patchy areas, and it doesn't require any special maintenance or irrigation, thus allowing for considerable savings of water. Furthermore, synthetic grass, like the kind supplied by Corradi's partner Roofingreen, provides considerable thermal insulation and facilitates energy savings.
Ceramic tiles
Ceramic tiles are made of a timeless material reflecting the taste and style of centuries of history. From the majolica floors of Sicily to the ceramic floors of farmhouses and the colourful tiles of villas overlooking the sea on the Amalfi Coast, they are made of a versatile and multiform material that is extremely resistant to weather. Ceramic tiles remain one of the most popular and sought after choices for flooring in large and small gardens.
Heating panels
Choosing to enhance your outdoor flooring with a heating panels is ideal if you want to enjoy your garden even during the winter, creating a veranda with sliding glass doors, or if you want to use the space for an activity that requires adjusting the floor temperature, like a fitness room or outdoor yoga area. The technology of heating panels – including those developed by Italy Warm, 100% made in Italy – consists in a modular system for electric underfloor heating for outdoor use that allows heat to flow naturally, rising from the floor, providing a pleasant feeling of warmth that facilitates thermoregulation.
Pebbles and stones
Pebbles, multiform gravel and mineral stones of different shades are elements that evoke the natural world, perfect for delimiting specific areas of the garden – like a path – or simply as an alternative to open ground. Pebble flooring also recalls Japanese and Zen furnishing trends, lending itself very well to designs juxtaposing colours and contrasts, for example round black and white stones or stones that recall the veins of pink quartz or white marble.
These are just a few ideas to help you choose the best flooring for your garden, as it is very important to take into account practical and aesthetic needs, carefully assessing the overall project.
Thanks to its decades of experience in the creation of outdoor environments and structures for outdoor use, Corradi works closely with architects, designers and other partners to create a complete project with a guarantee of excellence and innovation, offering a wide range of closures and accessories for an outdoor setting where nothing is left to chance.