Low-maintenance garden: how to create and take care of it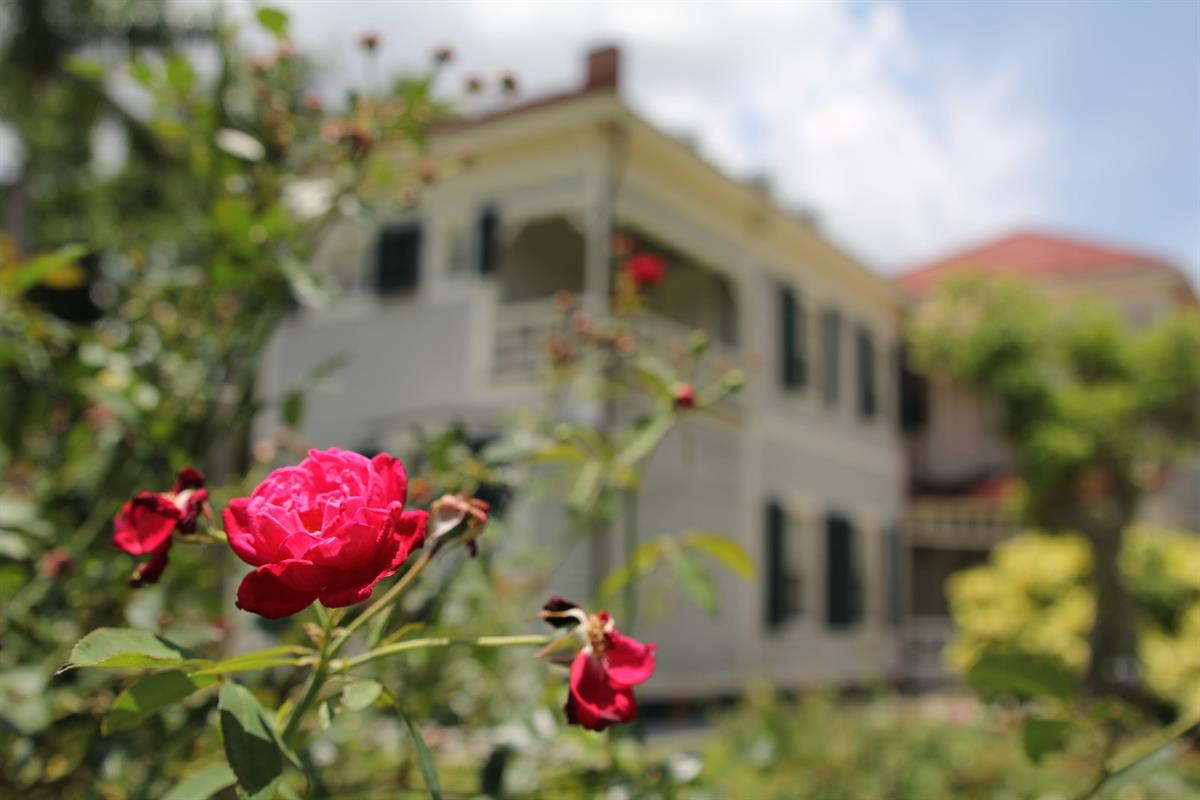 Having a beautiful, low maintenance garden is the dream of many outdoor enthusiasts who are torn between the desire to treat themselves to an oasis around the house and the fear of not having the time and skills to care for it properly. But this uncertainty should not discourage you, because there are solutions within everyone's reach, which will allow you to enjoy a pleasant, welcoming and lively space with colourful blooms.
The design: climate, soil and exposure
The first step to avoid mistakes is the design. There is no point in buying plants and furniture if you haven't first considered the climate, type of soil and sun exposure of the garden, in addition to its size. The risk, in fact, is that of ruining the next job and wasting the investment made. Once the essential points have been fixed, it is possible to proceed with the choice of plant varieties, favouring the native and rustic ones, which in the surrounding landscape have already shown resistance and vitality. If you need inspiration, you can let yourself be influenced by the free forms of the Provençal style, the romanticism of the English garden, or just follow the garden trends for 2021.
A low-maintenance garden: 5 tips for success
Once you've defined your design, it's a good idea to familiarise yourself with some do-it-yourself gardening guidelines:
Fertilise the soil with a good natural compost and coffee grounds

Allow appropriate distances between plants, estimating the growth of each one

Avoid water stagnation in pots, because the roots could rot

Adjust the watering according to the season: in the evening in summer, so that the sun does not burn the leaves and flowers; in the hottest hours in winter, to prevent night frosts

Prune dead leaves and dried flowers with garden shears, performing a clean cut.
15 plants and shrubs for a low-maintenance garden
Once the design is fixed and the guidelines are assimilated, the time has come to choose some plants: if the problem is time, the solution is to focus on species which are as self-sufficient as possible, such as perennial plants, evergreens, and any plants that do not need much water. Despite the names which are unknown to many, let's find out together which plants will give you the greatest satisfaction when creating a garden that requires little maintenance:
Viburnum (Viburnum tinus): robust rustic plant, ideal for a hedge, gives generous bunches of white flowers which are very fragrant

Echinacea: herbaceous from the daisy family. When exposed to the sun it has abundant and colourful flowering

Weigelia florida: shrub adaptable to different conditions, from full sun to half shade. It grows rapidly with thick foliage and colourful flowers

Aucuba japonica: small evergreen shrub, appreciated for its decorative leaves and red fruits. It does not like direct sun, since it is too strong

Liriope muscari: shrubbery perennial plant, it forms large bushes and, in summer, elevates clusters of coloured flowers arranged in a spike

Hellebore: a must for those who have very little time. This perennial plant prefers shade and blooms in winter, enhancing the garden at a time when it is usually bare

Forsythia: the intense yellow bloom of this generous shrub confirms the arrival of spring

Ivy: this climber is the best solution to cover walls and escarpments. There are dozens of varieties and infinite shades of green on the market

Nepeta: robust and drought-resistant herbaceous, it boasts a purplish flowering that stands out on borders and flowerbeds

Oleander: autonomous shrub with spectacular flowering from June to October. Thanks to its colours it embellishes even the dimmest areas

Clematis: a climber - available in many varieties - with a long-lasting and fascinating flowering. It requires a little support to get the best out of it

Sedum: completely autonomous succulent. It can be used in a rock garden, in the borders or as a ground cover

Agave: splendid plant for minimal gardens. Once planted, this succulent does not require water. It prefers warm or temperate climates. However, some varieties adapt to the cold, if placed in a sheltered location

Rose: we could not ignore the queen of flowers. It is not considered a simple plant, but there are many robust and long flowering varieties.
There is no garden without contemplation
After so much work, the most intense emotion comes from contemplation and relaxation. Admiring one's own garden, perhaps sipping a herbal tea in the company of loved ones, is one of life's pleasures. For this reason, it is essential to include an ad hoc, personalised and welcoming space to enjoy the outdoors for many months of the year. Among Corradi's solutions, leader in outdoor covers, you will find models of Pergotenda® and bioclimatic pergolas - hi-tech structures able to create comfortable environments in all seasons - plus several design accessories to delimit verandas and terraces. After reading this much, don't you also dream of an outdoor "room" that combines the comfort of the indoors with the regenerating ambience of the outdoors?