New outdoor trends: hydroponic and aquaponic gardens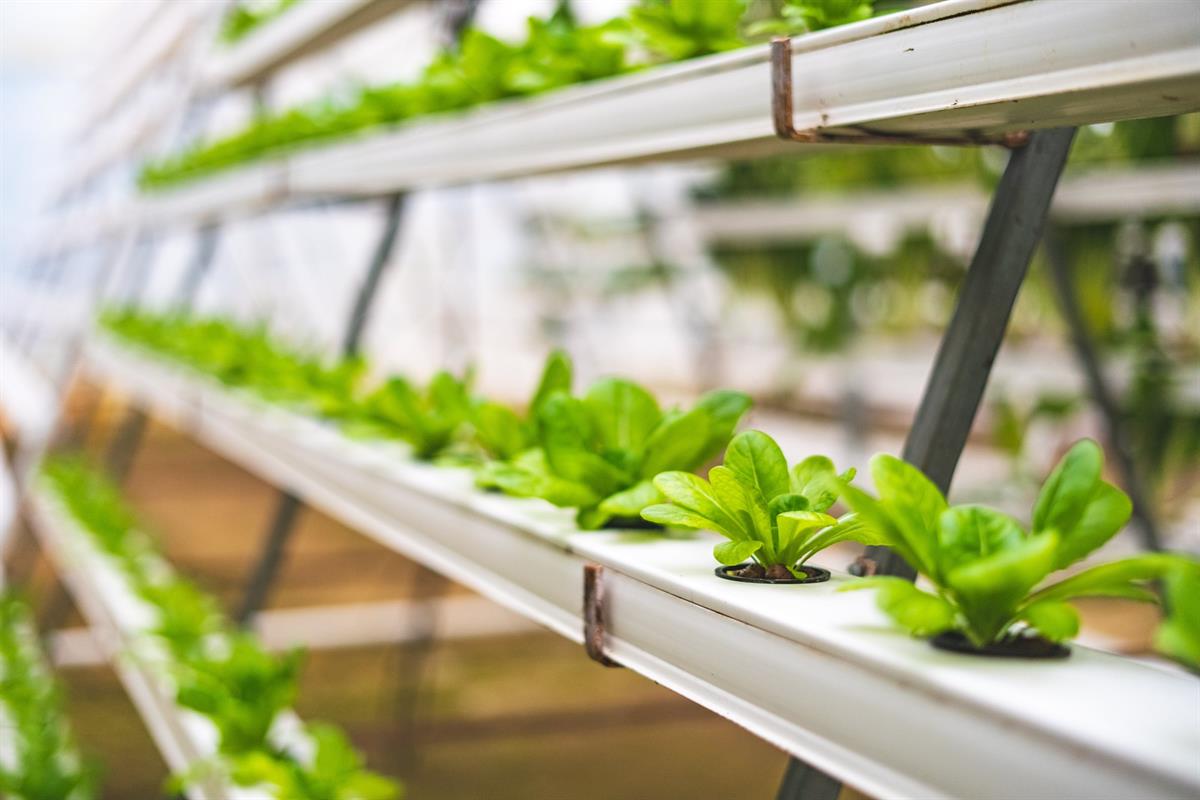 Hydroponics and aquaponics involve growing plants without using soil. No, it's not magic, but rather a possible solution for the future of agriculture and a trend in the outdoor sector where hydroponic and aquaponic gardens are becoming increasingly popular.

In hydroponic gardens, the roots are immersed in nutrients, while aquaponic gardens combine the hydroponic system with aquaculture, or the breeding of aquatic organisms (fish, molluscs, crustaceans and algae). Australia, New Zealand and the United States are the countries most attentive to the development of these crops, while in Europe there are hydro and aquaponic farms in the Netherlands, England and Iceland. In garden design, there are numerous architects and landscapers who are looking at these solutions with keen interest.
Hydroponic gardens: how they work
A hydroponic garden is an environment where vegetation grows without soil, using the same system as hydroponic crops. The plants are immersed in a nutrient solution composed of water, mineral salts and other microelements, and the root system is anchored to a substrate of expanded clay, zeolite, rock wool and coconut fibre. This way the plants grow faster and are more healthy than in traditional gardens, and also attacked by fewer parasites without external conditioning. Another benefit is lower water consumption since all hydroponic systems include a reservoir for reusing liquids.

A hydroponic garden is the perfect choice for those who want to live surrounded by plants or dream of eating vegetables from their own vegetable garden but who do not have the land to do so, or garden design enthusiasts who have already experienced the charm of a winter garden or the sky planter technique at home.
Vertical gardens with a hydroponic system
The green interior design par excellence that uses hydroponics is the vertical garden: an elegant solution for a home but also popular in public spaces, restaurants, hotels and spas. A green wall in the studio, in the kitchen with aromatic essences, or to divide an open space into two rooms can become the beating heart of a house loved by fanatics of interior design. While in the Ho.Re.Ca. sector the introduction of plants plays a fundamental role because it improves psychological and physical well-being, makes places more welcoming and can contribute to making their image more attractive to customers.
An iconic example of this type of garden is the Vertical Forest of Milan, which uses a complex hydroponic droplet system to feed the 20,000 plants that wrap the two skyscrapers.

One of the benefits of a vertical garden is the quality of the air we breathe. Plants in the home can absorb many harmful substances from smog, cigarettes and cleaning chemicals. Furthermore, the choice of colourful and fragrant essences adds a touch of warmth and personality. All elements that – all the more so in this period, with teleworking and more time spent at home – make it possible to transform homes into more pleasant spaces thanks to the inclusion of nature.
An aquaponic project: a pond with Koi and...a garden
With aquaponic gardens, the tanks can accommodate species intended for food consumption, but the same model can also be used to create a pond inhabited by Koi or other ornamental types of fish in the garden, following the precepts of Feng Shui.
A symbiosis between animals, bacteria and plants ensures that the latter grow twice as fast as in soil and eliminates the need to use chemical fertilisers. The focus of the design must be shifted towards the animals, balancing the ratio between the amount of water required by the fishes and what is needed by the plants, and there's no reason why you can't connect a vegetable garden to the pond in order to grow your own vegetables.
Benefits of hydroponic and aquaponic systems
We've taken a look at some variants of hydroponic and aquaponic systems for garden design, but remember that it all starts with agriculture. In fact, soilless cultivations offer numerous benefits:
They can be grown in any setting, regardless of climatic and meteorological conditions, even in confined spaces.

They guarantee effective water savings, between 80% and 90% compared to a field or garden.

They reduce soil consumption.

They ensure a high plant density per square metre compared to classical agriculture.

They eliminate the need for fertilisers and pesticides.
Five decisive levers in the challenge to achieve environmental and food sustainability, which mark a turning point in outdoor and indoor design. Go ahead, give it a try!