How to furnish a small balcony: a few designer tips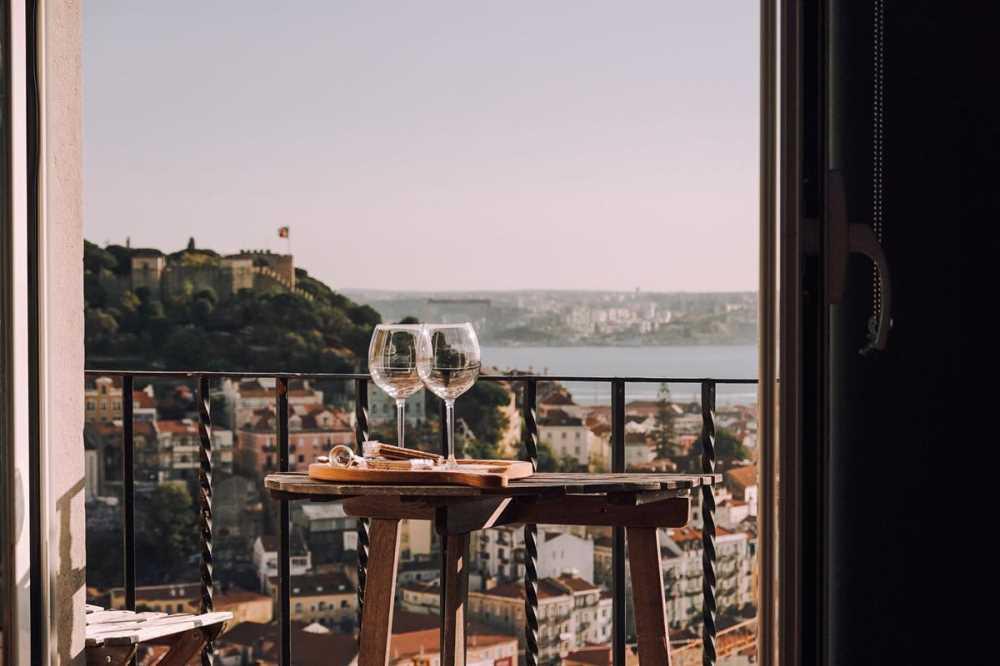 In nature, it's the little details that take your breath away.
Consider for example the golden part hidden in the smallest shells or the wonderful designs that you see in the petals of flowers, or the magnificent complexity of a hive, built with perfect geometry.
In your everyday life, have you ever been captivated by the beauty of the "little things", or let yourself be amazed by the opportunities they offer?
For example, the furnishing of small spaces can offer countless creative and aesthetic possibilities: retractable closets, storage beds, unexpected boxes, niches that become wardrobes and bookcases that become partition walls. Outdoor spaces can present challenges that are just as interesting: furnishing a small balcony or a long, narrow terrace can become an opportunity to carry out large projects in only a few square metres.
What are the best design trends to maximise small outdoor spaces? Let's find out together.
Front-row seats for the stars and the sunset: tables and chairs for a small terrace
To get the most out of the view from a small balcony, add a table and chairs of a suitable size so you can take advantage of all the available space without sacrificing comfort and style.
An example? Stools made of plastic or lacquered metal that are weatherproof and easily stackable or foldable.
If the shape of the terrace allows, a shelf can be installed instead of planters to make the railing more useful.
You can even choose folding seats that become containers for waterproof cushions or blankets for cooler evenings. When choosing outdoor furnishings it's important to select the colours according to a palette that reflects the style you want for the whole house, playing with hues and contrasts that allow you to furnish with colour, making the most of the environment.
The table can be foldable and extendible, with sides that open and close depending on your needs: smaller if you just want to read or sip a coffee, larger if you want to serve a tasty lunch or dinner in an intimate atmosphere.
Furnishing a small balcony: designer planters, decorative plants and glass enclosures
In some cases, the width of the balcony may not be sufficient to add outdoor furnishings. This creates an opportunity to maximise the length, for example by choosing tall, narrow planters for decorative plants.
In an outdoor space of this type, you can play with the colours of the planters and with the characteristics of the greenery, using succulent plants or cascading evergreens that fill the balcony with a refined, original green presence.
Another opportunity for small terraces are vertical enclosures such as Balcony, a product of the Corradi range that allows you to transform the terrace into an extension of the indoors to be furnished as a winter garden.
Furnish with light: strings of light and small solar panels
And what about furnishing a small balcony by just focusing on the lighting?
Outdoor lights positioned in the right places maximise spaces and surfaces, creating a warm, sophisticated ambiance.
The important thing, given the little space available, is to choose bright furnishings that can be easily moved without being plugged in, and therefore without cables that clutter the space. For example, strings of lights that are powered by solar energy, designer lanterns to place on the ground, or small rechargeable lamps that can be easily moved inside and outside the house as needed.
Or how about the natural, welcoming light of candles on the terrace? You can choose large floor candles, maybe even with particular fragrances that you can light on autumn evenings to create a cosy atmosphere that will also envelop the indoor spaces in your home.

There are numerous solutions for furnishing a small balcony or a small terrace, and Corradi is ready to interpret them with covers that add style and design to the most limited space, amazing you with the beauty of small things even in your everyday life.