Decluttering: everything in its place, even outdoors.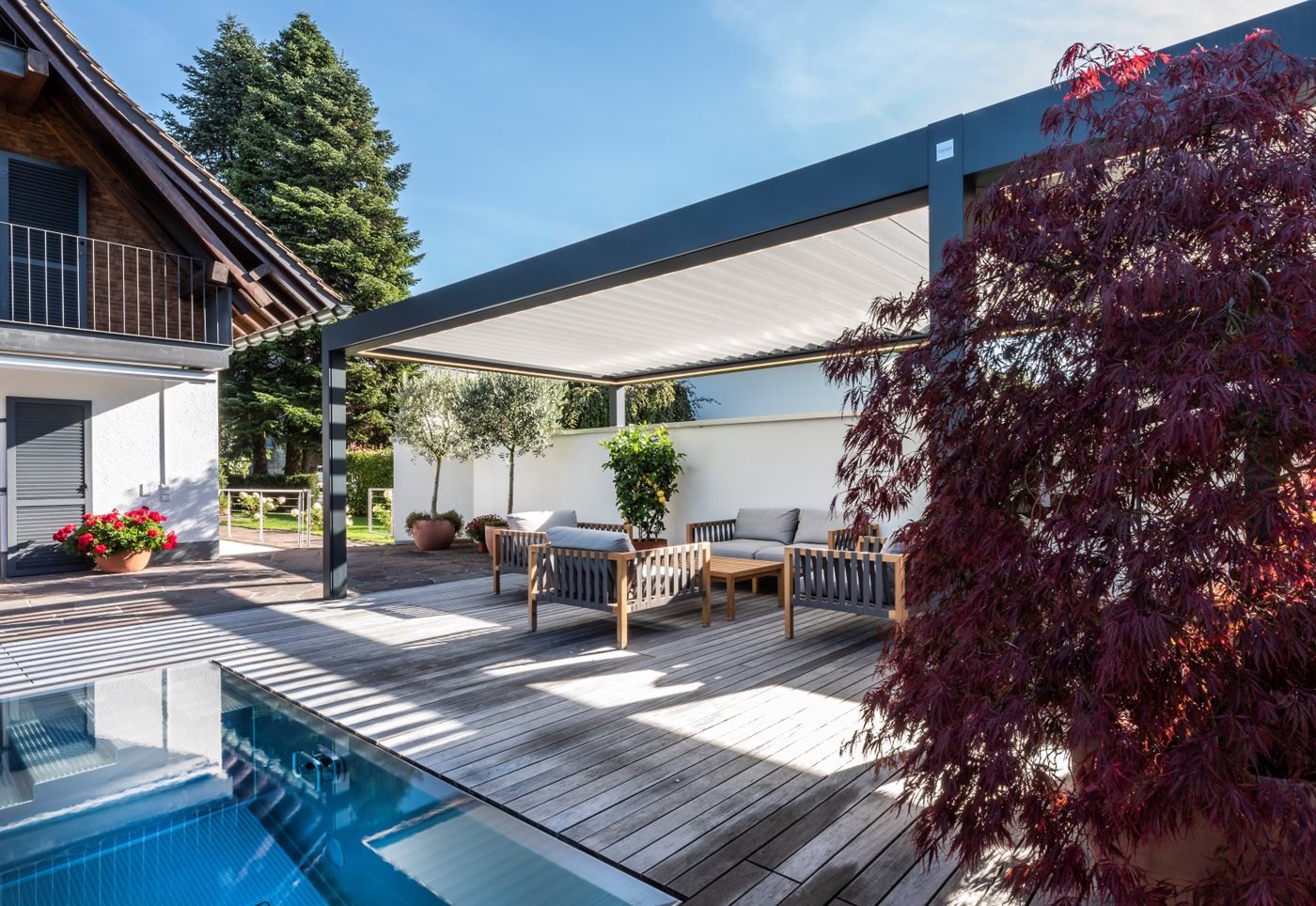 The warm weather just around the corner reminds us that it's almost time for spring cleaning. For many people, the home has been the centre of their daily lives for several months now. We've exploited all the rooms in the home, including glass-enclosed pergolas outdoors as corners set up for work, or for spending personal time looking for all the amenities to make the most of every space.

The tendency to fill spaces to make them as functional as possible for the whole family inevitably leads to the need to tidy up, to find new space and to promote physical and mental well-being within essential, clutter-free environments.
It's called decluttering and it's the new trend in home tidiness. Whether you're a serial minimalist or a nostalgic hoarder, this spring will be dedicated to eliminating the superfluous or tidying up the essential, organising the spaces you spend most of your time in.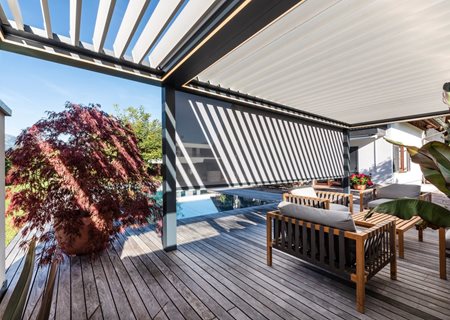 For all those who have chosen to live outdoors all year round, the time has come to tidy up outside as well, making room for the new and transforming it into a space with multiple functions.
Office with a view, meditation room, kitchen, children's play area: whatever the function of your outdoor area, you have to take care of it as if it were any other room in the house. More functions mean more objects that accumulate in a space, so the rule is simple: tidy up and get rid of the superfluous.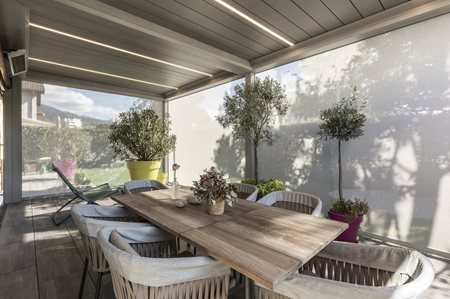 Keep and put in order, or sell and throw away? Tidying up doesn't necessarily mean getting rid of the objects that surround you. In fact, you can choose to recover them, just as you can renew the spaces that you hadn't previously thought to use for a certain activity. On the practical side, it's possible to furnish the outdoor space of your home with furniture and furnishings useful for maintaining order and thus dedicating yourself to many leisure activities in your garden and terrace.
So let's take a look at some tips for spring decluttering.

Step 1: Eliminate any clutter
Start with the goal of cleaning and reorganising the space in all the rooms of the house, including the outdoor areas. We often use the veranda as a storage area and underestimate its potential as a space to welcome guests or engage in other activities or hobbies.

Step 2: Less is more
While simple and functional, your home can still be a pleasant place to spend time in. Excessive ornaments and furnishings aren't needed to fill the space to make it more welcoming. A few objects chosen with care add value and personality to the environment. Focus on structural decorations, materials in sync with the interior furnishings of your home so that the terrace has the same style.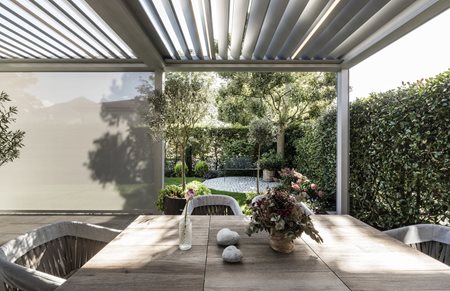 Step 3: Everything in its place
All the items you decide to keep can be stored in containers, shelves and cabinets, perhaps divided by category to be easily accessible in case of need. Tidying up at home also means doing the same with your daily life for a renewed mental and physical well-being.

Step 4: The outdoors as a business card.
In some houses, the veranda is the first point of contact with guests and the connection between public and private life, in others it's a more private space that overlooks a small garden. In any case, it varies according to the intended use: a pergola closed with glass can become a place for relaxing or working. The important thing is to organise and structure it in a way that keeps it in order to be able to make the most of it, like any other home environment.


Order and balance: the keyword for this spring is simplicity. Once again we will prefer harmony with the external environment and the therapeutic power of the outdoors for a relaxed lifestyle. If you haven't yet figured out how to design your outdoor space, you can start by choosing the cover: Pergotenda®, Bioclimatic or Sun Sails?
Explore all the solutions on our website and be inspired, but always remember: unleash your imagination!