Citizens of the outdoors: the new concept of living outdoors with Bioclimatics, Pergotendas® and Sun Sails.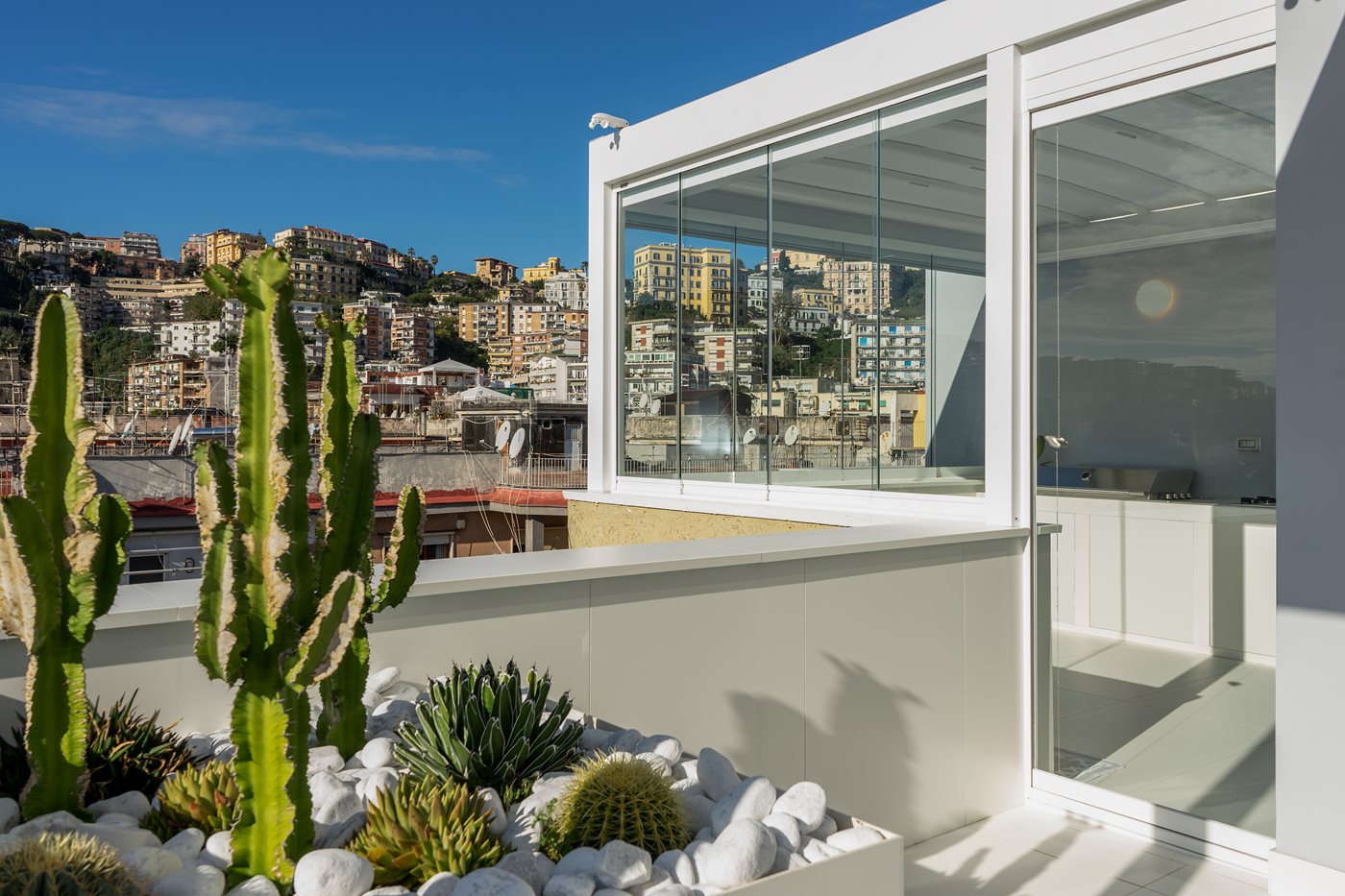 How will we live in 2022? Definitely spending more time in outdoor spaces and doing all the things that allow us to stay in touch with nature, benefiting from the open air.
We've stressed this time and again over the past months: for many of us living outdoors has become a daily habit, with all that this entails.


Indeed, the words Habitat and Habit have the same root, Habitus and Habitat are two concepts closely linked to that of living, occupying a place and having certain habits, as well as wearing certain clothes and – why not, we might add – making certain spaces our own and stitching them together to fit our habits, tailored to our needs.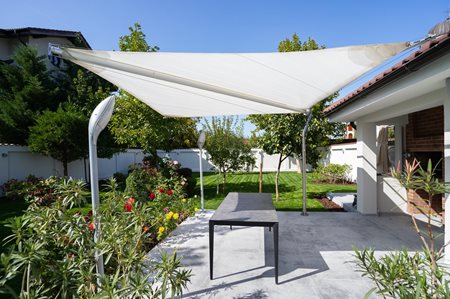 So this year that's just started will be increasingly characterised by the pursuit of a sustainable way of life, even taking advantage of small spaces as long as they allow you to stay in touch with the outside to enjoy the light and, if you're lucky, a beautiful panorama.

If you're lucky enough to have a beautiful garden or terrace, even a small one, you can design your own outdoors without sacrificing the comfort of home life. Bioclimatics, Pergotendas® and Sun Sails are excellent allies that allow you to enjoy the outdoor space of your home more freely during the spring and summer, and if well protected with side fasteners and covers even during the rest of the year.

Open-air activities that become everyday, practical and multifunctional environments where your can spend your time doing everything from working to relaxing.
Cooking outdoors, working out, relaxing and taking some me time, there are so many things that you can do in your home's outdoor space. Here are some ideas to make it possible.

Picnic on the veranda
For many of us lunch break is never a real break: it's hard to truly disconnect from the computer, from your thoughts, from the grind of the working life. Enjoying a few minutes of sunshine while having lunch is a great remedy to make the most of your free time and recharge your batteries for the rest of the day. To set up a dining area all you need is a table, and the more organised will add a small pantry and a stove top to prepare some true delicacies. And for rainy days you can protect your space with side covers to close the terrace that don't block the light and the view, just like being in a beautiful restaurant with a view.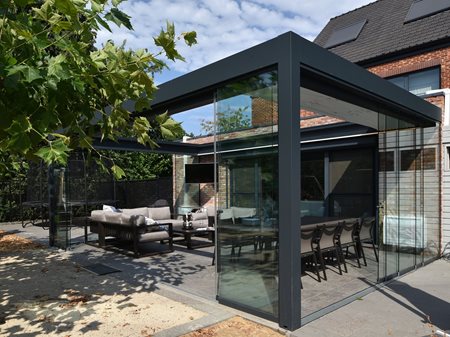 Home workout
The first thing to do in the morning as soon as you wake up, or as soon as you have some time to devote to yourself, is good, healthy physical activity, preferably outdoors. We've learned that we can't do without our daily "hour of air" and the well-being it brings to our bodies and minds.
Having an outdoor space, no matter how large or small, is essential to setting up a workout area equipped with all the necessary equipment for exercising and to hide from prying eyes. Suitable protections include our Pergotendas® with technical fabrics designed specifically to protect against sunlight.

Personal Spa
A hot tub on the terrace? Many dream of having a private space where they can spend pleasant, relaxing moments.
There's no need to book a visit to the spa where you can go enjoy a few hours of relaxation when you can build your own directly on your terrace with everything you need to make your experience unique. Of course a specially designed cover, like Sun Sails in the summer or a Bioclimatic Imago®, will help you make your terrace truly exclusive, a little corner of paradise just outside your home.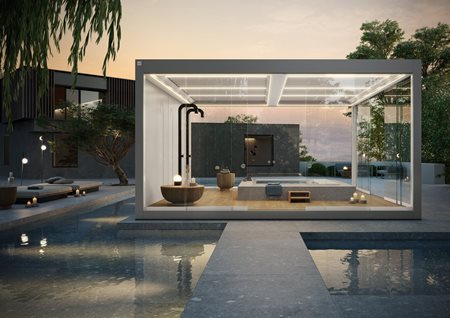 This and much more awaits you in this 2022 dedicated to the outdoors. New spaces, new experiences, new projects and dreams to renovate your home. Let yourself be inspired by our solutions: spring is coming and with it a strong desire for change
https://www.corradi.eu/