Marco and Gianluigi Giammetta: the relationship between architecture and hi-tech changes our way of life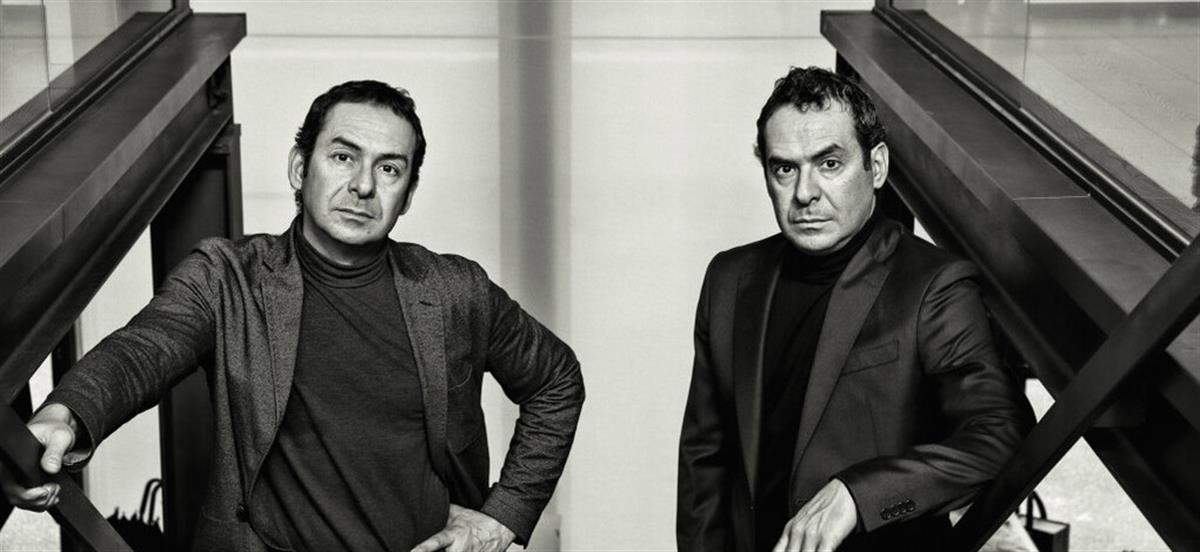 "A house is a machine for living in", wrote Le Corbusier. He certainly couldn't have imagined how close his statement would come to contemporary reality so soon after he made it. Intended as an intimate space where one can rediscover oneself, or a blank canvas for expressing one's style and personality, today more than ever the living dimension is closely connected with the universe of hi-tech. It is precisely this combination that has significantly influenced our lifestyle, changing not only our view of the domestic space but also design professionals' approach to it. We talked about this with Marco and Gianluigi Giammetta, the twin owners of Studio Giammetta Architects in Rome, with whom we embarked on a journey to discover the technologies that have profoundly changed our way of understanding living spaces.
Hi-tech improves life through time and speed
Our chat with the Giammetta brothers started with what we can consider a fundamental question of modern living: how has hi-tech changed our lifestyles?
The Giammetta architects have no doubts about this: "Technological advances have in fact duplicated reality by creating a duality between the real and the virtual, which today is an integral part of our lives. Everything has changed, from work to relationships. We live constantly connected to a system that helps us to choose, to act, trying to eliminate difficulties and speed things up. Speed and time are now the new parameters we have to measure ourselves against".
"From radio to television to computers and artificial intelligence", they continue, "technology has never stopped coming into contact with its creators, human beings, who projects their expectations into the future with the sole aim of improving their life. Today, however, we also perceive the limit of this technological advancement at the expense of quality of life. We are living in a moment of careful reflection on the environment and its protection, which will soon change the rules of the game".
Innovation has a green soul
In light of this renewed focus on sustainable architecture, what are the innovations that are significantly changing lifestyles and domestic space design?
The Giammetta architects' reflection starts with an assumption: "Today a return to nature is not only a trend but a necessity. The modern period created a living model that is completely detached from nature, generating a dichotomy between buildings and the environment. A relationship, an opening was sought, but no integrated osmotic solution was found".
And that's where innovation comes in: "Today nature enters architecture and becomes its formal and even functional cornerstone. In this attempt to involve nature, transforming it into an actual design tool, one perceives the embryonic state of an idea that has as its foundation a return to basics. The outside goes indoors and the indoors come outside.
The new ideas for space try to allow natural elements or their metaphors enter the living space. Light, matter and design contribute to suggest this reassuring idea".
Home automation and environmental sustainability
While indoors and outdoors are converging under the banner of nature, an approach that is also characteristic of the Corradi style, the living dimension is moving quickly towards the future thanks to technological solutions that are redefining the use of environments, even those outside, promising on the one hand to simplify our habits and on the other to ensure increasingly accessible and inclusive indoor and outdoor spaces: this is the case of home automation.
"In this field", explain the architects, "there are always new developments, artificial intelligence represents the future in the evolution of this system that in fact was created to simplify and improve the usability of environments for people. The control of all automated devices using a smartphone is now taken for granted. New voice recognition systems also help people with disabilities to use spaces and equipment quickly and easily. In the not too distant future the home will become an intelligent system that, in addition to using technology on a functional level, will be able to understand, interpret and satisfy our needs.
It is precisely this smart world that is laying the foundations for sustainable innovation: "The intelligent control of applied technologies through home automation", explain Marco and Gianluigi Giammetta, "substantially reduces consumption and harmful emissions. Today, the integration of technological systems with new alternative energy production systems is making an important contribution to the building production process, creating sustainable and easily manageable models. The reduction of management costs and the optimisation of energy consumption make it possible for the architectural organism to have a smaller impact on the environment it is placed in".
From design to new living styles: the future is hi-human
The most fascinating future will be marked by innovations linked to the world of 3D, a scenario that the two Roman architects imagine in the following manner: "VR glasses, realistic 3D environments and virtual assistants that help explore spaces: project presentations will be structured as a media experience". As for the home of the future, they imagine it as "Mutating, adapting to the transformations of contemporary society, collective, because it is increasingly linked to the concept of sharing, reunited, because it will find a nexus with Nature and sustainability, smart, because it is increasingly imbued with technology and devices".
New trends are looming on the horizon in the field of living, but according to the Giammetta architects there is one that will encompass them all and has to do with a sort of new Humanism: "Technology is placing human beings at the centre of the space they live in, connecting them to it and making them interact dynamically as if the space itself were a living being. "The living style of the future", they reveal, "will be Hi-Human". And we can't wait to experience it.