The floating garden: the latest green trend that's taking the globe by storm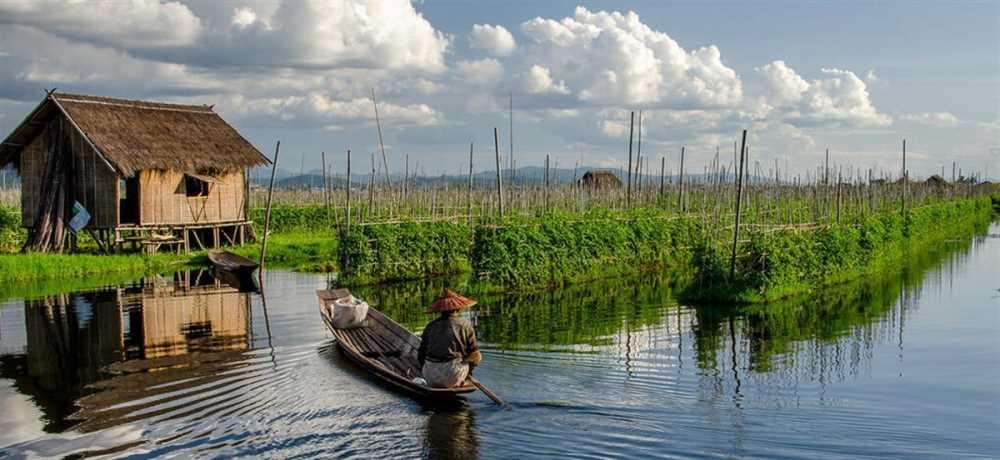 What's a floating garden? A very green place that floats: here in fact plants and flowers draw their nourishment directly from the water, creating sophisticated, spectacular structures like suspended terraces and alternative and eco-sustainable irrigation methods. This trend, which today is inspiring garden design projects at an international level, has its roots in one of the seven wonders of the world: the hanging gardens of Babylon, the creation of which is attributed – according to different interpretations – either to King Nebuchadnezzar or Queen Semiramis.
Fortunately, the modern world also offers many examples of beauty to enjoy and experience. For this reason, we propose a journey through some amazing floating gardens in Europe and the rest of the world to discover how humanity has been able to create wonders on the water to solve practical, agricultural and housing needs.
Floating gardens: an innovative solution blending modernity and tradition
Today urban areas are looking for green spaces, and sustainable architecture is becoming more popular: of the many different solutions, floating gardens make it possible to create natural environments that in some cases can be lived in, and others are used to solve problems related to agriculture and climate change.
Here are some examples that we have selected that illustrate a wide range of floating architecture.
Paris, the city gets greener
Parc Rives de Seine was inaugurated in Paris in 2017, a redevelopment project that allows Parisians to enjoy nature, with areas used as floating gardens along the Seine. The gardens feature fruit trees, native plants and grasses, which allow numerous plants – and animals – to develop spontaneously.
Furthermore, the park is equipped with playgrounds and refreshment areas, corners for relaxing and holding events, all with a breathtaking view of Ville Lumière situated on the banks of the Seine.
A floating farm in Rotterdam
While the floating zones in Paris were designed to improve the city's liveability, in the Netherlands they were deployed to partly solve the problem of excess water accumulating due to "geographical depression".
In this specific area of Europe, the ground is below sea level, which in combination with the accumulation of rainwater causes drainage problems.
For this very reason, a Floating Farm was built in the port of Rotterdam, where the whole value chain is sustainable, local and based on the principles of a circular economy. Rainwater is also collected, filtered and then given to the animals to drink, thus allowing for constant drainage.
In New York plants and flowers purify the canal
One of the most polluted waterways in the US, the Gowanus, is located in New York. It is here that the Grow On Us project was born, a green experiment installed in 2015 featuring a floating structure that performs a phytopurification process.
In fact, more than 30 types of plants were placed on the floating structure, acting as sponges that absorb and purify the water of the Gowanus, eliminating pollutants and giving NYC back some healthy air.
Mexico City and Myanmar: the ancient enchantment of floating vegetable gardens
The green architecture in Paris, Rotterdam and New York show that it's possible to incorporate floating gardens in an urban setting, employing modern, cutting-edge solutions to solve naturalistic and structural issues.
In Mexico City, on the other hand, we see the wonder of the ancient blending with the modern: the Chinampas are splendid floating vegetable gardens designed in the age of the Aztecs – masters of cultivation on water – which you can still navigate today on traditional boats. These artificial islands are currently cultivated and tell the story of an ancient, wise population to locals, tourists and admirers.
Something similar can be found on Inle Lake in Myanmar, at almost 3,000 metres above sea level and surrounded by mountains: about a quarter of the lake is covered by floating crops and farms, protected by reed and bamboo barriers.
Bangladesh and Japan: a meeting of humanity and nature
What has been achieved between Japan and Bangladesh is so surprising that it has been designated as a "World Agricultural Heritage" by the FAO (Food and Agricultural Organisation, a UN body).
In Bangladesh there is a floating agricultural production system based on hydroponics, while in Japan floating river fish farms have been created. In both cases, the solutions adopted allow the cultivation and breeding of fish in inaccessible areas, which otherwise would not be possible.
These examples illustrate how thanks to floating green architecture humanity has been able to create luxuriant liveable spaces even in adverse conditions. After all, water generates life!
Discovering the architectural refinement that lies behind a floating garden lets us imagine new solutions for living a green life every day, seeking a harmonious balance between humanity and nature in perfect Corradi style.
In fact, these sources of inspiration can also be used in private outdoor spaces as an aesthetic or functional choice, much like hanging gardens where plants and flowers sway – practically dancing – revolutionising the classic concept of green furnishings, to live our daily lives in original, versatile and highly sustainable spaces.
And this is how a true dialogue is established between human beings and nature, a communication based on respect and the search for hidden potential that is revealed when humanity learns to look at greenery with love and respect.