2019 Spring-Summer Outdoor Trends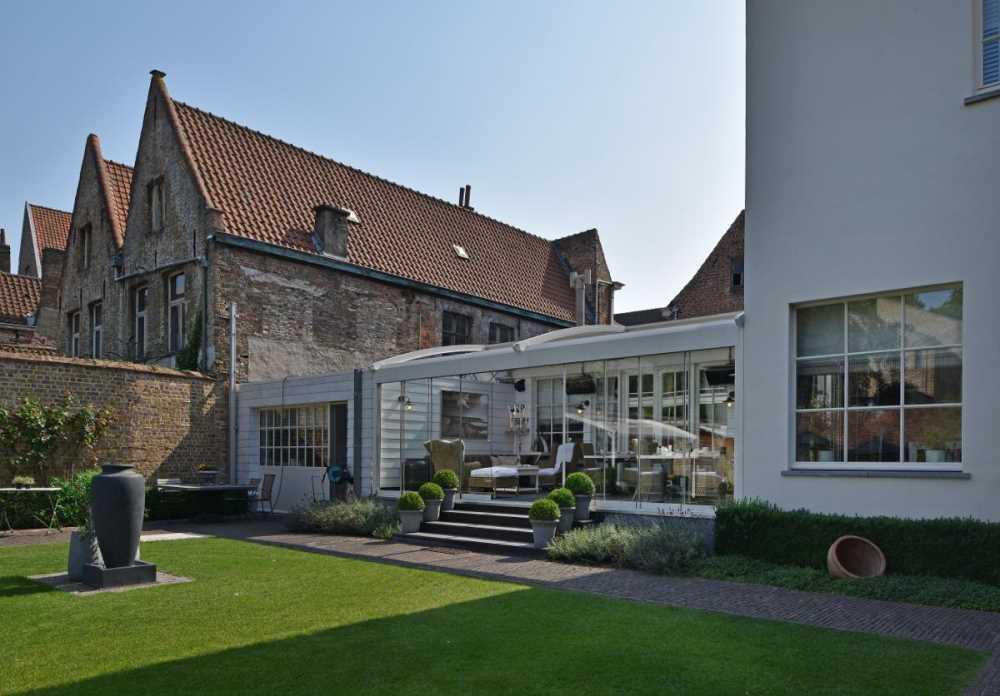 Spending time in nature is good for your health and has a positive effect on your mood, especially when the days start to get milder.
With the arrival of spring, the outdoor becomes the true protagonist of your home, the ideal place for leisure time and special moments of your day. That's why it is important to take care of it, making it pleasant and welcoming.
Do you want to know how to bring a breath of fresh air to your outdoor living space? How to create the modern outdoor area you have always wanted?
Read the article to find out what we think the best 2019 outdoor trends are.
2019 Outdoor Trends: tips for the outdoor space of your dreams
Every year brings different styles and trends, and 2019 sees the outdoor space as the main meeting place for the modern home.
Having knocked down the rigid boundaries between indoors and outdoors, we can finally dare and experiment, following our personal taste and the trends of the moment.
Outdoor Homing: at home in the garden
Considering the outdoor area as a simple appendage of the house is an outdated view that keeps you from making the most of the many opportunities that this space offers.
Today the outdoor space has assumed a central role in the living environment: it is no longer just a garden, but rather an actual "outdoor home" to be used even for the activities that we usually do indoors.
So not just a summer outdoor space, but an outdoor space to enjoy many months of the year, so even the furniture can be adapted to this new view. Indeed, in outdoor spaces you can now find furniture typical of an indoor living room: large sofas, soft cushions, pouffes and lamps to make your outdoor living area comfortable and enchanting.
Technical materials for a practical, designer outdoors
In addition to the material fusion of aluminium, teak and concrete, the watchwords of a perfect modern outdoor are resilience and lightness, which are achieved through the use of technical materials that stand up to the elements like rain, wind and temperature changes: not just stainless steel but technical fibres and special polyester fabrics like Dacron® or Tempotest® Starlight®, used in Corradi sun sails, the perfect combination of technology and design inspired by the nautical world.
Cooking outside is the new outdoor trend for 2019
If the outdoor is a practical space, then the kitchen can also move outside to accommodate friends and family even more comfortably. Outdoor kitchens can be in masonry, more traditional, or in aluminium, easily movable lightweight and modular. The 2019 outdoor trends also call for cupboards and hutches – strictly made in suitably treated wood with warm tones – where you can store everything you need for an enchanting outdoor dinner. Finally, an elegantly set table will amaze your guests, not just in the spring.
Vintage mania for a romantic outdoors
The past returns to the forefront and does so with vintage furniture and accessories aged to give the garden a delicious retro and natural look. Wrought iron chairs or benches, small tables with round tops, perhaps embellished with inlays, rugs: Shabby Chic continues to be one of the most sought-after outdoor trends again in 2019. The best shades for the furnishings are neutral ones like white, grey and beige, but also smoke and coffee, all able to give the furniture a timeless charm and to bring out the brighter shades of a few carefully selected accessories. Some tips? Try to combine a total white sofa with soft lines and pouffe with coloured stools or chaises longues for an instantly elegant corner of comfort and style.
Intelligent lighting for a magical atmosphere
Lighting is a fundamental part of your outdoor life because it allows you to create the right atmosphere for every moment you spend outdoors after sunset. The increasingly popular lighting design allows the creation of suggestive interplays of light by adding fixtures embedded directly in the outdoor cover or in the floor. Moreover, the presence of remote control systems in modern homes lets you control the lighting remotely, via smartphone or voice. The ideal solution to create a suggestive setting without even having to get up from the sofa: true relaxation.
These are the five 2019 outdoor trends to keep in mind as you create a beautiful outdoor space in step with the times. But following the fashions of the moment is not everything: your personal touch is critical to create an outdoor space that truly reflects your own taste. Corradi knows this very well, and for this reason it has always been committed to producing customisable and made-to-measure products capable of meeting the needs of every lifestyle. Have you already chosen the outdoor cover with which to start planning your outdoor living area?