Fall decorations for a welcoming, refined ambience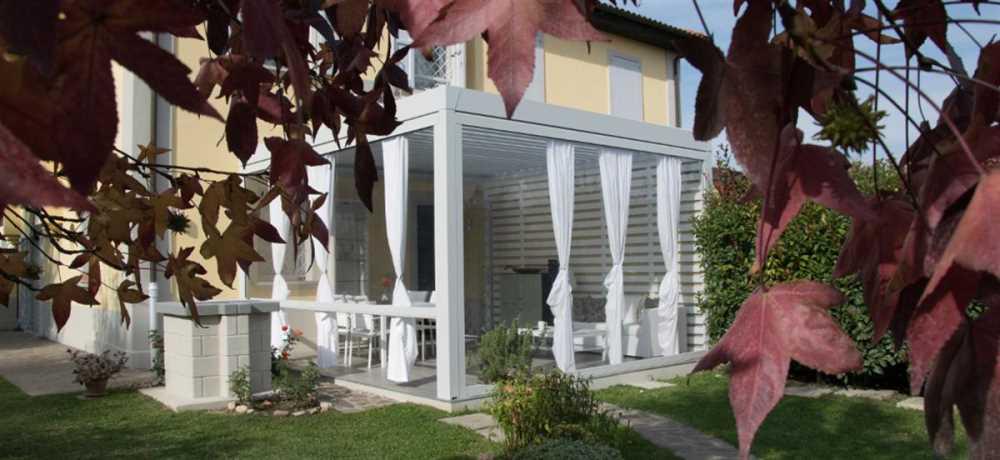 Albert Camus said that Autumn is a second spring when every leaf is a flower, and we agree with him: the charm of this season is undeniable and can be a source of inspiration for indoor and outdoor furnishings inspired by the most characteristic autumn elements.
Let's take a look at some ideas for fall decorations that will make your home intimate and refined, enriching the rooms with touches of nature and shades of this season.
Fall home decorations: how to decorate outdoor and indoor spaces
In order to also enjoy autumn in the spaces where we spend time every day, we must welcome its characteristic elements. Indeed, this season is particularly rich in colours, scents, lights and suggestions that evoke a warm, welcoming dimension, to be enjoyed in peace, spending time as we like.
Essential elements for the fall mood: colours, fabrics and lights
To start with, yes to everything in the "autumn" palette: red, warm orange, yellow ochre, brown and dove grey on tablecloths, candles, table decorations or even cushion covers or sofa covers. The real stars of the fall are in fact its characteristic colours: use them!
Another element you can use to create an intimate, fall ambience is lighting: a string of lights hung in the garden, perhaps enclosed in a glass vase, creates a soft, warm point of light, perfect even indoors.
To best deal with the first cold winds and the greyer days you can keep warm fabrics close by, for example a plaid blanket or cashmere quilt to wrap yourself up in, to enjoy beautiful afternoons on the balcony or in the garden, perhaps taking advantage of the versatility of a cover like Pergotenda® to create a heated veranda to enjoy all year round. Thanks also to an outdoor fireplace: the crackling fire, the warmth of the embers and the scent of the meals cooking create a refined, evocative atmosphere. It could be a masonry or steel element, or maybe a suspended fireplace with modern lines that resembles a brazier, which will immediately make the outside space warm and comfortable.
Natural inspiration: create decorations with leaves and pumpkins
Taking Albert Camus's observation to heart, why not decorate the table with small bouquets of wild flowers or dried lavender, bound with brittle dry leaves in warm colours? You can make simple compositions and place them in ethereal glass ampoules or long, narrow glasses.
Flowers are perfect for enriching the table for Sunday lunch, perhaps on the veranda, with the view protected by transparent sliding windows.
Finally, the great protagonist of autumn is the ornamental pumpkin, a smaller version of the classic pumpkin that we all know but with elongated shapes and colours ranging from green to orange and yellow with brown and green streaks.
These pumpkins are ideal for creating colourful corners for autumn decorations placed on shelves, bookcases and in the garden.
Bringing autumn...to the floors!
There are some spaces in the house that lend themselves very well to sophisticated decorations, able to integrate perfectly with the rest of the design. This is the case, for example, with floors and decks – both for indoors and outdoors – that can be embellished with a rug chosen specifically for the fall.
In fact, when a rug is added to a room the whole environment changes appearance. If the colours chosen are in the fall palette, the surrounding space will reflect its warm, welcoming tones.
Decorating for Halloween: decorations inspired by autumn
In the imagination of both children and adults, the fall is synonymous with Halloween. In fact, this holiday with ancient roots is celebrated on October 31st, taking its cue from the American and Anglo-Saxon world.
Indeed, in many traditions it is believed that the night between October 31st and November 1st is sacred, celebrating the end of summer in the fields and crops and making way for new crops that will be ready for harvest the following year.
In many countries, on this same night people remember "all the souls": the name Halloween itself comes from the Scottish "All Hallows' Eve" or "Night of all saints". So we can see that this holiday, today associated with costumes and carved pumpkins, actually has a profound, traditional meaning: a great chance to celebrate, whether with decorations, tricks or treats!
Carved pumpkins and lighted candles
Pumpkins are the characteristic element of Halloween. It's fun to see them start appearing a few days earlier, carved with strange shapes and menacing eyes, but also left intact. Ornamental pumpkins are best, and remember that the rule is always that "pumpkins keep each other company": put three or four of them in a corner of your outdoor space, in front of the door or near the glass of the French window and add a candle inside – if they're carved – or outside, if you prefer to leave them whole.
To complete the decorations, you can add leaves, flowers or scary monsters that will surely be loved by the little ones at home!
Strings of lights adorned with surprises
As we noted, strings of lights are perfect for creating an autumn mood. During Halloween you can decorate them with small shapes of pumpkins, skeletons and bats hanging from the wires in the spaces between the bulbs. The shapes can be made of orange or black tissue paper or solid-coloured wrapping paper to maintain a uniform hue.
Once Halloween is over the figures can be removed, leaving up the strings of lights to create a welcoming, festive atmosphere.
What about the night of October 31st? Trick or treat, of course, but in style!
Make sure you're ready for Halloween night. Do you have sweets to hand out to children knocking on your door and screaming trick or treat?
The sweets can be placed in an old copper pot and served with a ladle, or even inside an empty pumpkin that has been lined with a white cloth.
Why not take advantage of this magical evening for an autumn-themed dinner, complete with candles and music in the background? After all, this is the time of year when you can enjoy spending time in the comfort and warmth of your own home and in your own outdoor space thanks to Corradi.