Cohousing: when living is sustainable and shared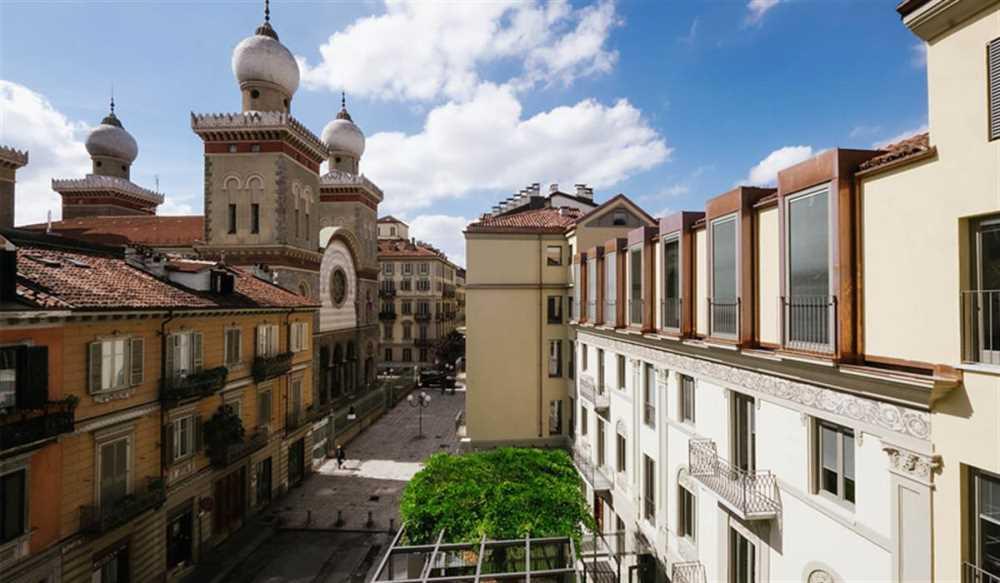 In the beginning it was called bofællesskab, literally "living community". It was the end of the 1960s, and in Denmark small residential communities began to pop up alternating private spaces and public areas shared by neighbours. The phenomenon of cohousing was still in an embryonic stage, but from these first pioneering Scandinavian experiences was born what today is becoming an increasingly frequent practice even in Italy, where the number of families and young people who are trying co-residency is growing. But what does cohousing mean and what are the benefits of shared living? Let's take a closer look at the phenomenon through the projects developed in Turin, Milan and Bologna.
Cohousing: a blend of public and private
Cohousing is based on the coexistence of private housing modules in a setting with large common areas and spaces for collective life. This type of settlement is designed to foster fluid sociality based on public spaces where the collective dimension and the private dimension are not in opposition, but rather combined in a practical manner. In many cases the co-residency project starts with the residents themselves, intent on creating a real community, in other cases public or private bodies drive the project, promoting social cohousing. What all the experiences have in common is the possibility of choosing your neighbours within an extensive array of shared spaces and services like laundry, nursery, gardens, sports, party rooms and co-working areas.
Participatory design and circular economy
Choosing to live in cohousing means adhering to a tailor-made residential model with a strong green and economically sustainable focus. To satisfy these characteristics, co-residency projects involve cohousers directly during all phases of construction. In fact, the designer works closely with future residents who have the possibility of shaping spaces and services based on their specific needs. There's also an advantage linked to economies of scale: the cohouser community acts as a purchasing group and can demand particularly favourable market conditions. That's why it's a solution that's becoming increasingly popular in Italy too.
Gaia Base: the first self-developed co-housing complex in Milan
Designed by Officina di Architettura e Urbanistica in Milan, Gaia Base is the first example ofself-designed cohousing. In fact, it was created at the behest of a group of 10 families who formed a cooperative and entrusted the construction to a team of professionals. The objective of the experiment was to create a modern community based on the concept of "neighbours by choice", which is the reasoning behind many cohousing complexes. This formula allows the group to implement a series of activities that on the one hand simplify the needs of everyday life, and on the other focus on the sharing economy and on what has been renamed self-produced welfare. Thus the choice to make the top floor a common laundry and on the ground floor offer services such as a children's space, kitchen, a coworking area, a warehouse for shared purchases and a guest house. Designed according to the principles of eco-sustainability, the building was built combining wood and concrete.
Cascina Siè: cohousing in the woods just outside Turin
Green formula for the Cascina Siè cohousing complex in the town of Reaglie near Turin, in a 19th-century estate surrounded by nine hectares of trees. Six households counting a total of 11 adults and 12 children. The highlight of the property, which includes a multipurpose room, playground, wood-burning oven and warehouse, is the 40 square metre garden.
The cohousers that live there have done what they can to get the most out of the large park that surrounds the housing units, filling it with fruit trees, vineyards and beehives. The goal is to merge the private and collective dimensions in an outdoor space designed and equipped for spending time together, a fusion of the indoors and outdoors that reflects Corradi's philosophy of life.
Port 15: cohousing under 35 in the heart of Bologna
Another city hosting cohousing experiments is Bologna. This is where Porto 15 was built, one of the first complexes in Italy that is an entirely public initiative. The property has 18 accommodations for a total of 54 beds, carved out of a building owned by Asp - Città di Bologna and leased to residents under 35 years of age at a controlled rent. The housing formula is based on cooperation and sharing among cohousers. In fact, the building has services and common areas on each floor, the large atrium on the ground floor hosting collective activities while the space between the two entrances of Via Don Minzoni and Via Del Porto – physically open to public – creates a dimension of openness towards the community.

Green living, sharing economy and balance between sociality and private life: cohousing goes beyond the concept of residency and intertwines it with all these aspects, transforming entire buildings or housing complexes into increasingly familiar and inclusive realities, a phenomenon that will be discussed extensively in the future. We are curious to see how it evolves. And you?