Pergolas for restaurants: let's start again, outdoors.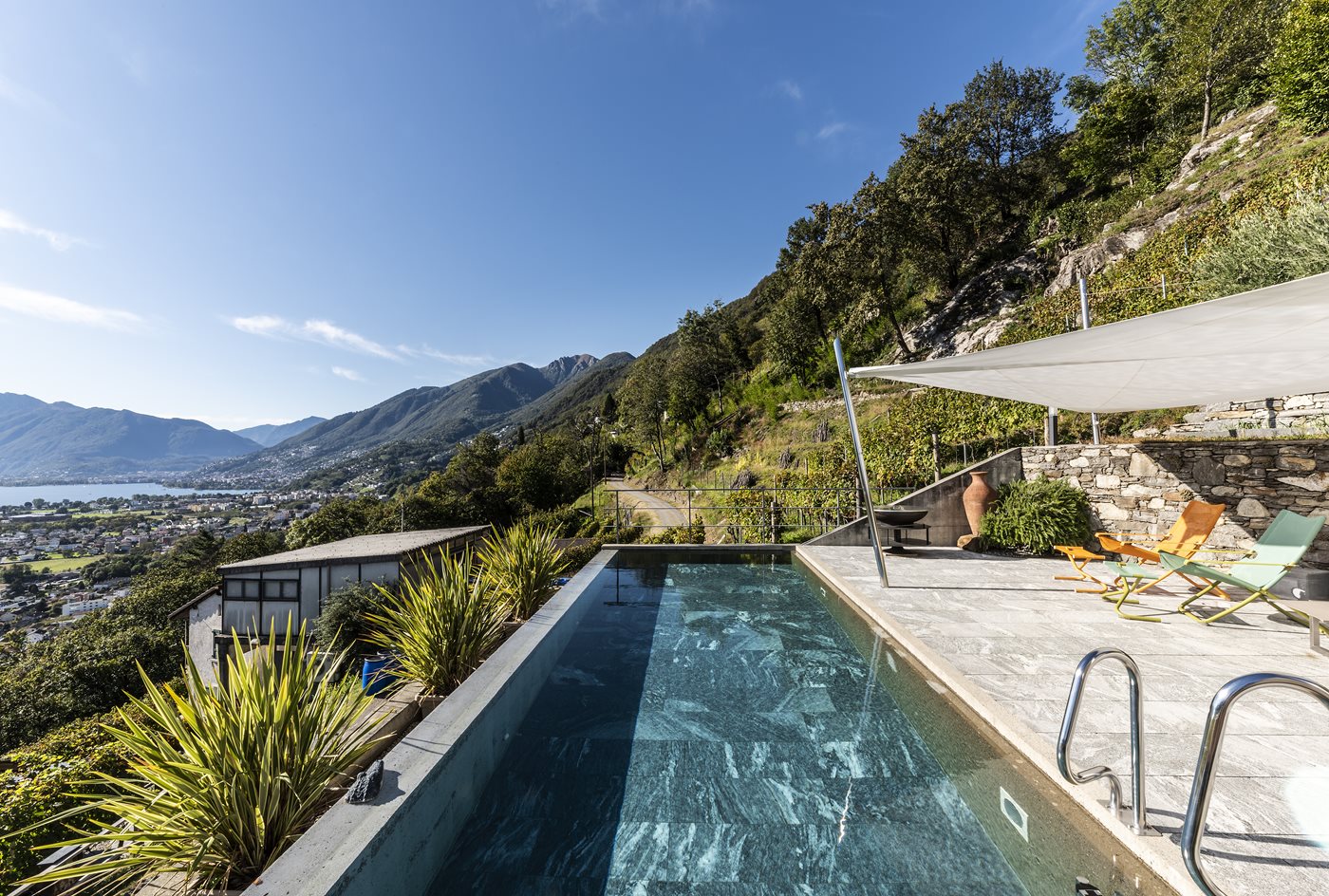 At the beginning of each new year, we start by looking back over the past year, and with good intentions, plans and resolutions. We then gear up to unleash our imagination on new ideas, projects and plans that we have to improve our days and our routine.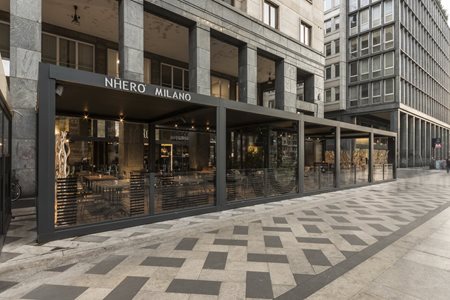 We have certainly learned a lot over the past year, but first and foremost for many it has been the appreciation of spending time in the open air, where physical distance and the need for more space to live in have become essential elements of our lives.


Especially for restaurant businesses, the possibility of making use of outdoor space, be it a courtyard, terrace, garden or patio, is an opportunity to exploit a new space to accommodate customers.

An opportunity to be seized

To best express the vocation that our outdoor space has to offer, there are numerous solutions, each tailored to specific needs, designed and made to measure. It is no longer just about comfort, the new normality has driven us to consider the outdoors as a truly protected place where we can relax and enjoy our leisure time with greater peace of mind.

Larger areas, more seats, better comfort and increased sales: making the best use of outdoor spaces contributes in most cases to an increase in turnover for the HoReCa sector. Extending your premises outdoors gives you the possibility of maintaining distances between tables, ensuring a greater exchange of air and, with the right details, respecting an aesthetic and visual coherence with the internal space of your facilities.

The solutions
Bioclimatic pergolas, nautical design sun sails and Pergotenda® models: to enhance your space in harmony for many months of the year, Corradi offers a wide range of outdoor solutions dedicated to the contract world.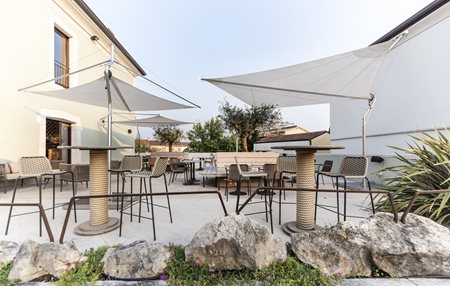 Each model lends itself to a wide variety of requirements, as accessories and additions make it possible to customise each creation to the max.

Big space and comfort

The B-Space aluminium Pergotenda®, for example, with its 9-metre projection is ideal for covering large areas in a practical and functional way. A harmonious continuum between the interior and exterior of your premises, customisable with perimeter closures, including sliding glass panes, or vertical filtering or transparent protections, depending on the desired aesthetic result.


Bioclimatic pergolas
If you prefer the adjustable sunshade blades of bioclimatic pergolas to fabric, you can create a cover for your restaurant or hotel by taking advantage of the versatility of Maestro: a structure which can be self-supporting or leaning against a wall, with lights integrated into the blades and the possibility of coupling several modules without doubling the size of the pillars. The blades allow for independent and individual management of outside light, ventilation and therefore also ambient temperature. The possibility of completely closing the cover provides protection from rain and the inclemency of the weather, which makes this bioclimatic system cosy and perfect in all seasons.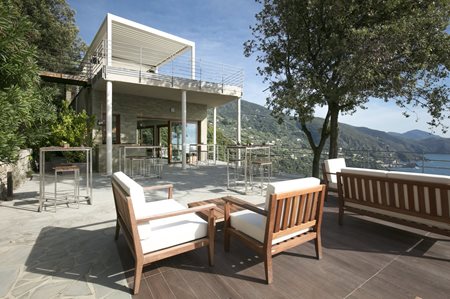 Sun Sails


More suitable for the summer season and seaside resorts, the Sun Sails provide excellent resistance to wind and salinity. They are the result of a profound knowledge of the nautical world and are characterised by a functional, elegant and discreet design, thanks to their roll-up mechanism, available as either motorised or manual, which gives them stability and practicality of use.

Defense, Maestrale and Scirocco, all designed and manufactured to be perfect for any outdoor environment, especially for the contract sector, where we need very customisable solutions, which are always unique.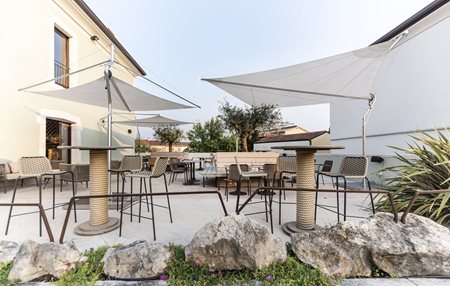 Whatever the outdoor area of your establishment, there is always a specific solution to make the most of it: restaurants, swimming pools, hotels, glamping, villages or resorts, all need ad hoc projects to increase the potential of the outdoor space.
For this reason, it is best to call on an experienced and reliable partner for the design of your project when you want to renovate your outdoor area or create a new outdoor space for your customers.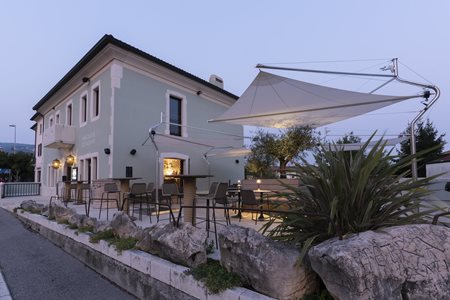 For over 40 years we have been working on projects for the contract sector, through precise pre-sales service and consulting, exclusive design, sustainability with economy and experience. Our mission has always been to enhance unused spaces, bringing your imagination to life with designs that are a great opportunity to improve your business through solutions customised to your needs.