Health and well-being in the open air: it is the setting that makes a difference.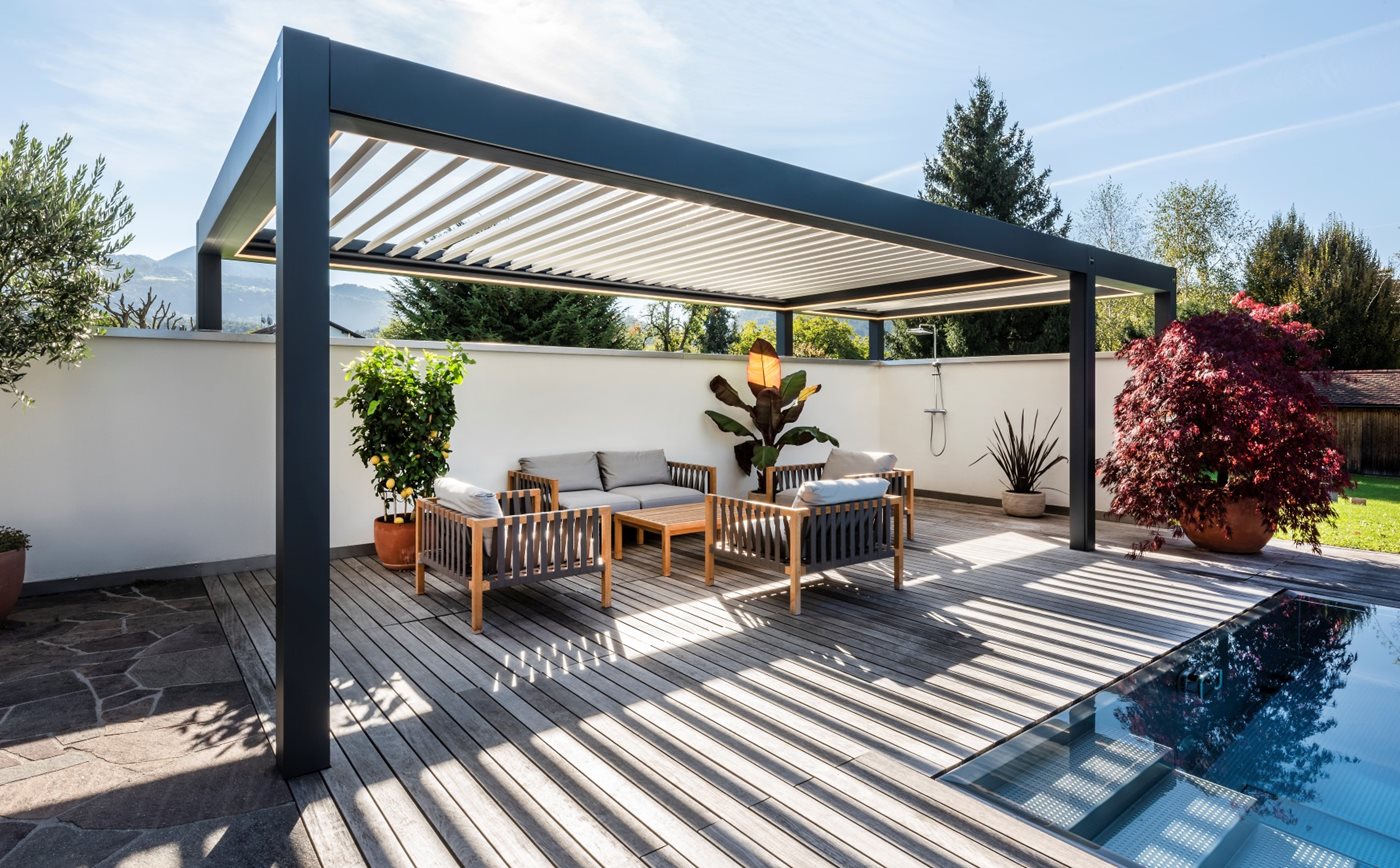 Open spaces designed to invite cosiness and provide moments of relaxation surrounded by well-being and comforts. When we are seeking physical and mental balance, we tend to view outdoor spaces as a source of tranquillity and serenity.
The benefits of outdoor living
Through continuous social change, we learn that nature plays a vital role in our health, from outdoor exercise to the countless outdoor activities available to us.

According to the World Health Organisation, "living close to open spaces and nature improves our health as well as mitigates the effects of pollution, climate change and destruction of biodiversity, but not only". Furthermore, according to the Institute for European Environmental Policy, our well-being is strongly related to the environment around us. It is therefore vital that we create environments in which the spaces in which we live are designed to facilitate contact with the outside world. (https://bit.ly/3soAkRP)
Corradi has always sought to interpret social changes through housing solutions that meet the needs of everyday living.
Reducing stress, the great enemy of the contemporary age - which has a major impact on our physical and mental condition - is one of the key themes in defining solutions that favour the outdoor experience as a moment of repose and comfort.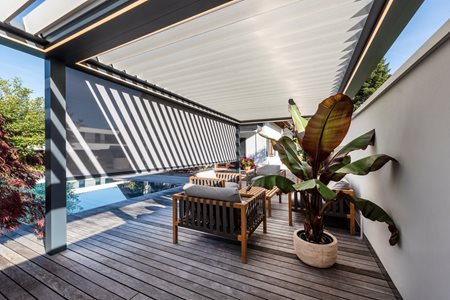 In addition to improving our physical condition, living in contact with the sunlight provides opportunities for social interaction, interpersonal relationships, and ultimately encourages moments of relaxation that recharge as well as allow us to fully experience nature.
Pergotenda®, Bioclimatic Pergolas and Sun Sails provide a sense of well-being
Creating suitable places to enhance such natural conditions, has always been our mission. In fact, through Pergotenda®, Bioclimatic Pergolas, and Sun Sails, we offer solutions that allow us to make the most of outdoor space in our homes.
Thus, a private place can maintain its status as a haven and a place of comfort while being surrounded by greenery. It will not be necessary to travel great distances in order to immerse oneself in a natural oasis, because an urban location can still provide access to greenery, without sacrificing the comforts of home.
Corradi pergolas allow the home space to extend to the outdoors, creating an external living area, kitchen, or wellness area. These places can be used throughout the year. However, they are particularly beneficial during the summer when it is possible to enjoy nature while maintaining temperature control and light filtration.
By using the Corradi Pergotenda®, the stacking/folding patented sliding cover system, you can control the light in your outdoor space and create a comfortable, protected outdoor space, combining functionality and aesthetics in harmony with your home's architecture. Cutting-edge materials and a minimal structure allow perfect integration of the Pergotenda®, which can be anchored to the wall or self-supporting, flat or inclined, open on the perimeter or closed on the sides through technical closures such as filtering awning or sliding glass panels.
From living areas to lounges, wellness to workspaces, our Bioclimatic pergolas offer a variety of solutions. Thanks to these special products, it is possible to control the climate of our outdoor areas, making them suitable during any season. Thanks to a wide range of structures, we are able to create spaces dedicated to both physical and mental well-being.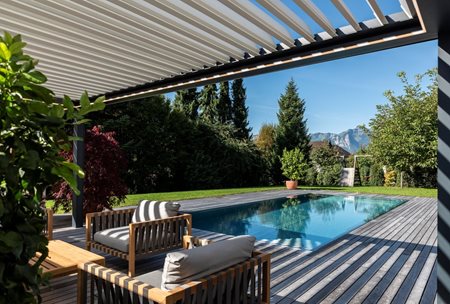 An area of shade, to protect you from the sun's rays during the hottest days, is the ideal solution if you wish to make the most of your outdoor space, even if it is small. Sun Sails are the result of Corradi's deep understanding of the nautical world: suitable for terraces, balconies and gardens, they are made from materials that are resistant to atmospheric agents, saltiness and abrasion. The essential and sophisticated design of these covers blends perfectly with any environment, allowing us to create a personal corner of well-being in our homes.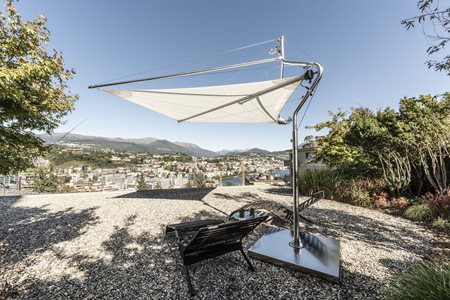 The advantages of the outdoors
Encouraging concentration, increasing creativity, facilitating interaction: these are a few of the many benefits that an outdoor space can offer. The important thing is that it is designed to accommodate our moments of enjoyment and, for that matter, also those of work or daily routine. Whether it is a garden, a terrace or a balcony, a place can make a difference if it is well designed and equipped to improve the quality of time spent there.
In these places we perform our daily activities, such as working or eating our meals during the day, as well as spending time with our families and friends. Furthermore, these spaces increasingly play a primary role in our everyday lives and therefore we must learn to consider them an integral part of our homes.