Green thumbs up: at home you can do it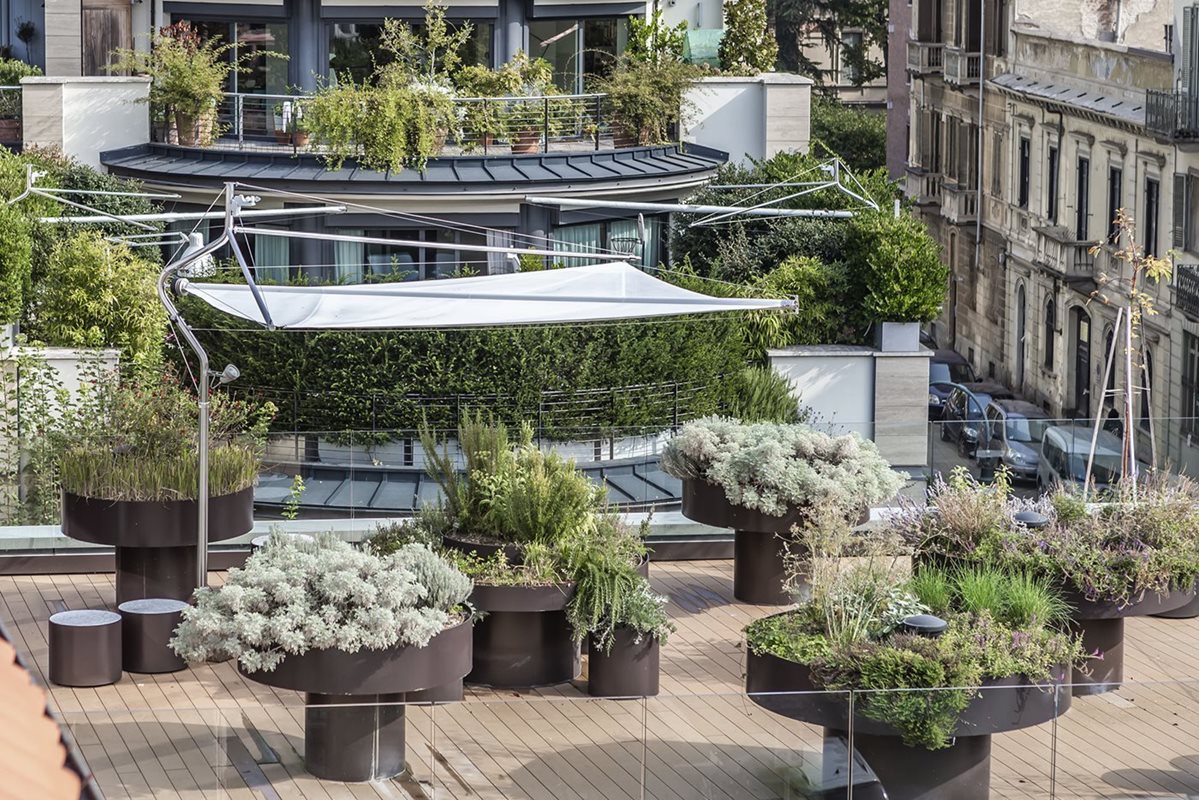 Inhabiting our space is not just a matter of necessity, but mostly means personalising a place and creating a habitat in which to cultivate our desires, dreams and memories. Our home is the place we identify with, the centre of our days where we have learned to carve out moments for our favourite activities.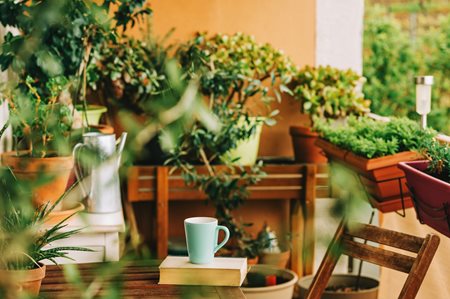 One of the favourite places for relaxation and reflection, especially for those who do not have a lot of space in their urban homes, is the outdoors.
Especially in the last year, those who have been fortunate enough to have an outdoor area to exploit to the full, have chosen to furnish and enjoy their gardens, terraces or balconies to the fullest, engaging in a variety of activities, mostly dedicated to wellness and leisure.
A reading room for long autumn afternoons, a shared space for hosting friends for an aperitif, a workstation for smart working and so on and so forth: among the many additional functions we can give to our outdoor spaces is that of urban gardens, real home-grown crops so that we can enjoy our own zero-kilometre produce all year round.
Thanks to the countless solutions for furnishing the outdoors, it is possible to dispel the myth that you need a large cultivable space to produce your own vegetables and herbs at home; even a small balcony can be well-cultivated, if we take into account a few simple rules for our home-made nursery.


Exposure
North, south, west, east: from which side and at what time of day does the sun illuminate our space? The aspect of light exposure is crucial when choosing the type of crop.
There are also many variables to consider when it comes to protecting the outdoors from the inclemency of the weather: all we need to do is choose the right roof structure to suit our homes and to achieve a satisfactory result from both a production and an aesthetic point of view.


Adapting to the space
Another aspect to consider is the shape and size of our outdoor space. Whether it's a balcony with a railing, a pocket terrace, a courtyard or a porch, we have to think of solutions that are suitable for the space and area available. Vertical vegetable gardens, cultivation tables, wooden planters or pot arrangements - each outdoor area has its own cultivation technique.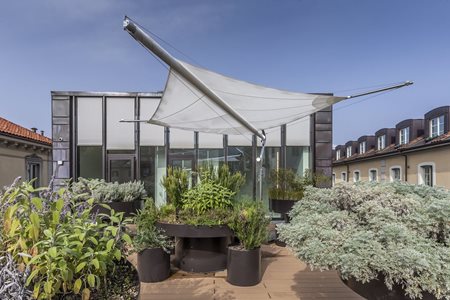 What to grow
Clearly, the type of vegetable or spice to be grown also depends on the geographical area in which we find ourselves; at more temperate latitudes we might dare to grow small plants such as tomatoes or chilli peppers, while herbs and aromatic plants also lend themselves well in cooler areas, are easy to grow and have a satisfactory production for daily use in the kitchen. Basil, mint, parsley, rosemary, thyme, are among the most common, occupy small spaces and can be protected easily in verandas and semi-sheltered spaces even during winter.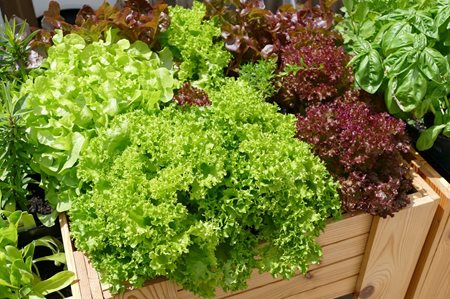 Protecting plants all year round
How many times have we given up growing plants because we are resigned to thinking that they will not survive the change of season? Many crops that were started in the spring and have grown luxuriantly in the summer can be evergreen if they are specially covered. The concept of outdoor shelter also applies to our gardens, but above all it should be considered at all times of the year.
Thanks to appropriate coverings, our space can receive the right protection and our crops can continue to thrive and give us enormous satisfaction.