Cottagecore: experiencing nature just outside home.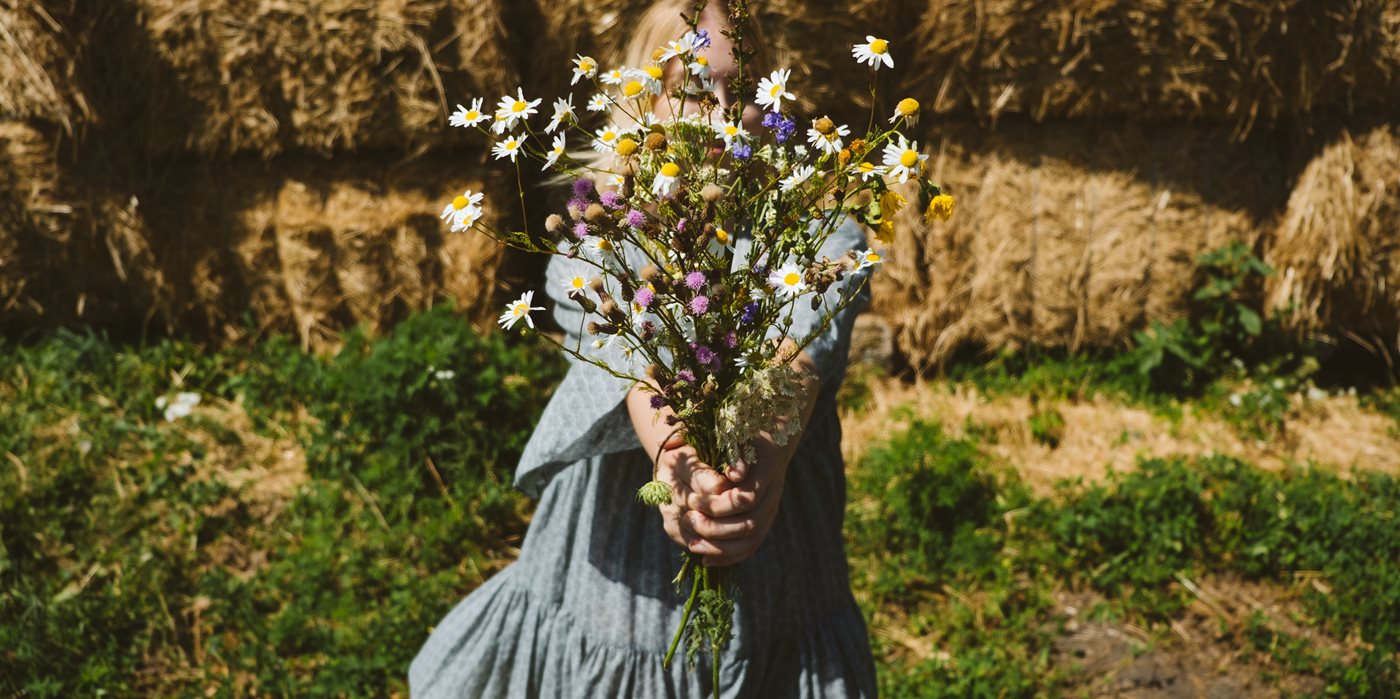 Over the last two years, the appeal of a simple life more in touch with nature has made its way into many areas of our lives, starting with fashion, food, design and architecture. Taking care of your garden or balcony, looking after your flowers, breeding small animals, organising picnics or a get together right outside your door, is not just a consequence of being confined within the walls of your home, but a real trend that has been spreading for some time now on social networks and has a specific name: Cottagecore.
Inspired by English cottages, typical country houses with thatched roofs and stone walls, this trend incorporates flowering meadows, lavender fields, tricot jumpers, farms and homemade cakes into its symbolic baggage. A warm and cosy nest in which to find refuge from the uncertainty that has characterised the past few months. A pleasant place in contact with nature to live every day in total relaxation and comfort.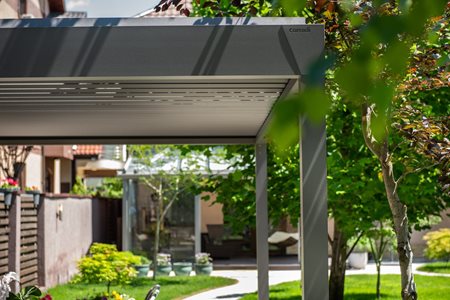 The pursuit of simplicity


The origins of this trend are to be found on the web, in fact, as early as 2018 Tumblr (a microblogging and social networking platform where people can post multimedia content) became populated with rural images and places surrounded by nature, where people could savour comfort en plein air, escaping the hustle and bustle of metropolitan life.
But it was in 2020, during the pandemic, that this trend found its greatest expression, as the need to stay indoors led us to exploit every inch of freedom and air we could invent in our homes and share it with the social population.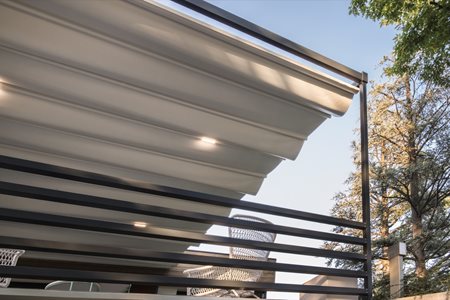 A world outside

The correlation between Outdoor Domestic Spaces and Cottagecore is based precisely on a return to a simple life, where contact with nature meets our need for escape. In this way, even a small space just outside the home can become a personalised corner, where it is possible to cultivate one's hobbies, sheltered and comforted by small details and slow style accessories, which make us appreciate the small joys of life.
So we welcome traditional interior design furnishing, rustic settings with country views and white sheets hanging in the sun. Preference is given to natural fabrics and materials in neutral, bright colours, linen in earthy tones, sheep wool rugs and floral prints.
Don't call it Shabby Chic

A far cry from whitened and perfectly matched fashion, with embroidered laces and pickled-finished furniture, the cottagecore is distinguished by its adaptability to nature.
To recreate the genuine and original atmospheres typical of grandparents' homes, simply combine simple furniture and accessories found at random in antique markets, and then add a twist with contemporary pieces of furniture. The goal? A relaxed and gracious ambience where colours, sensations and materials help us blend in with the outside world and immerse ourselves in the pleasant feeling of advancing autumn.
In the wake of less is more, a conservatory can be the ideal place to embrace this new philosophy of living, where the living context does not matter, but the importance of the immediate surroundings prevails.
A Pergotenda® or a Bioclimatic structure will be the elegant cover that you can customise, equip and accessorise to provide every comfort and turn your patio into a multifunctional place, a true nest for enjoying moments of relaxation.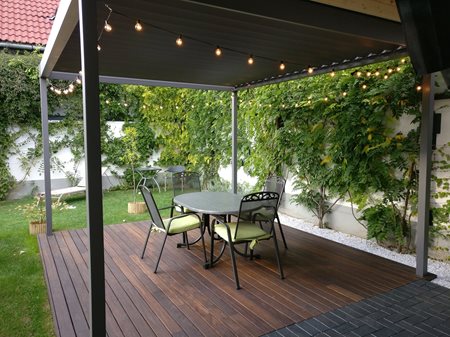 With a few pieces of cottage-style furniture, natural elements such as plants, raw fabrics and a few touches that will accompany us on our cosy evenings, we will create the perfect ambience to rediscover our country soul.