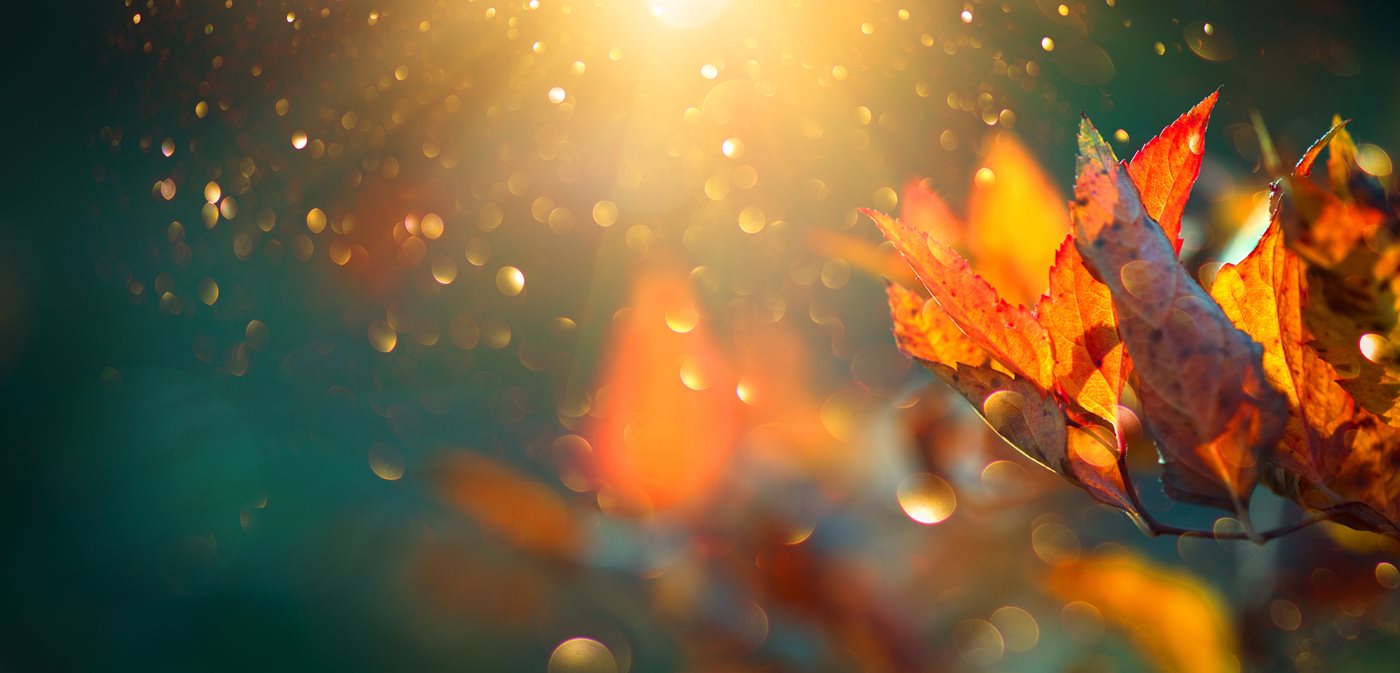 The warm sun of this time of the year makes us think of lovely lunches with friends, afternoon teas, wine and slow reading, as well as a cosy spa. There are plenty of ideas for your Autumn in the outdoors.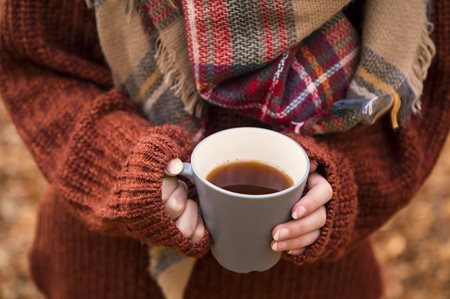 For many, this season is often underestimated. However, in some ways, this is an ideal time to experience the magic of nature as it bursts with colours and sensations. The weather is mild, allowing us to enjoy the outdoors during sunny days. However, the gloomy and melancholic landscapes also encourage us to spend more time indoors, wrapped up in the warmth of our homes, while observing the scenery.
We welcome autumn which is characterised by natural colours, such as orange tinges, deep green to bright yellow shades, as well as peaks of deep red tones.
The embracing environments are marked by soft and cosy fabrics that make you think of domestic warmth and evenings spent at home, surrounded by the silence of the outside world (which prepares to unwind), as well as a cup of tea and a good book in your hands. This is how we see this time of year: a season of contemplation and comfort, where we can rediscover the pleasure of living at home, even whilst outdoors.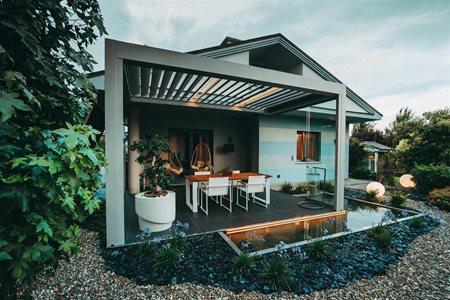 Home sweet home

Thanks to some small design ideas, it is possible to transfer this cosy mood which is characterised by warmth in contrast with the outside world (landscapes with unique nuances), as well as a slower approach to life typical of the days that are getting shorter. This also embraces activities in the garden of the house.
Furnishing the outdoors, whether it is a domestic space enhanced with a Pergotenda® or a Bioclimatic pergola or a balcony specially protected with custom-made covers, is essential to create a welcoming place and a pleasant atmosphere where you can spend moments together with your family or alone in the company of a good book.
Some tips

Choose roomy armchairs to be decorated with cushions in soft fabrics as well as radiant and intense patterns. For an autumnal-style aperitif, gather with friends around a fire pit table or bio fireplace table. These can be set up with rust coloured plates, frosted coloured wine glasses, as well as seats featuring a velvety and brightly coloured fabric to create a refined October allure.
Enjoy the view of deep blue skies blending with the yellow and mustard tones of the leaves falling in the garden, while surrounded by cinnamon and citrus-scented candles. Furthermore, get ready for winter by sipping spiced herbal tea, wrapped in a soft blanket.
Surround yourself with colourful plants (that bloom in November), lanterns, and colourful as well as coarse-textured plant pots to bring you closer to nature.
Have a Sunday brunch in the garden to enjoy the last bits of sunshine before the rainy season. Thanks to furniture made of natural materials, you can create a corner in your home to enjoy with your family or rest in after a hectic week.
Soft colours and natural shades, simple shapes as well as soft tactile sensations, in contrast to the bright colours, will be the common thread that accompanies the choice of furniture for your welcoming and peaceful outdoor space. In an essential setting, which is a meeting point between the majesty of nature and well-being inside your home, you can build a space in which to immerse yourself during this autumn spent in the outdoors.