Under the canopy with Alice, Michel and Claude Monet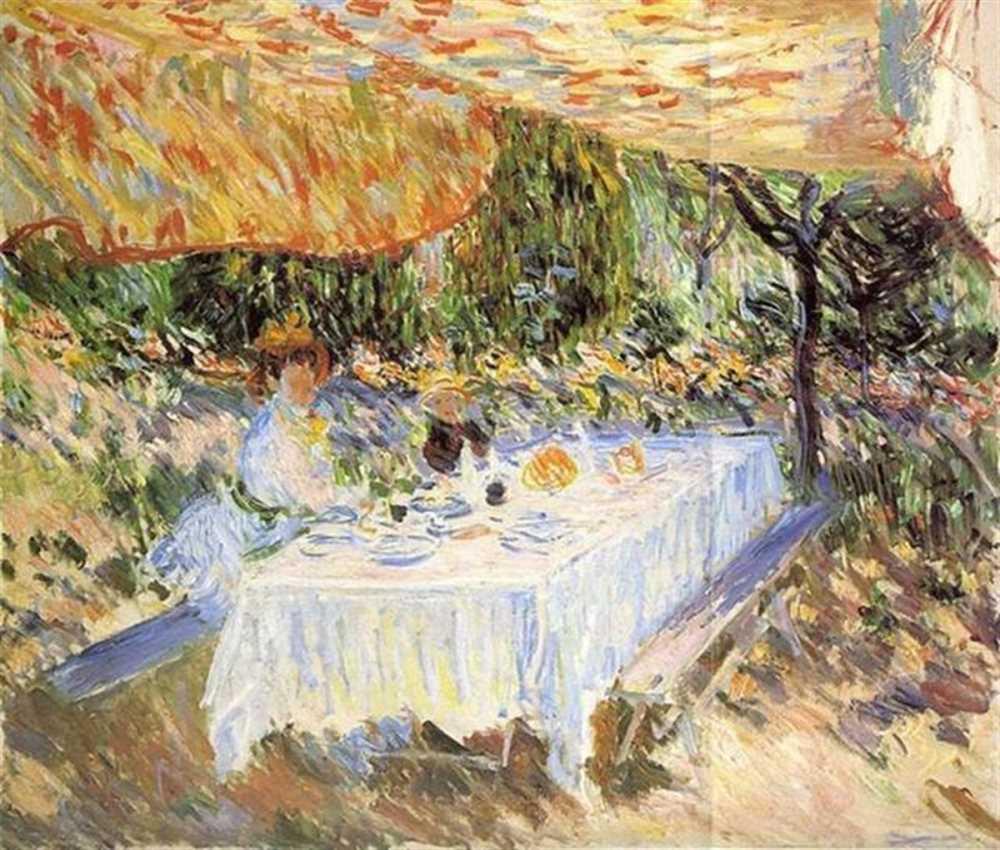 Delicate is the wind that caresses the French countryside when the sun timidly shines once again after the cold and the silence. Yellow, purple, red and green, the flowers bow to the rustling of the cool spring, among the gentle buzz of insects. Under the colourful fabric of a large canopy that covers the sky, a table set with plates, cutlery, glasses, wine and bread. Lunch is waiting to be eaten, placed neatly on the white tablecloth that is almost blinding. On the bench a female figure wears a white dress and a hat: she is posing together with her son in dark clothes. The face of the woman disappears in the tone of her complexion, while the face of the boy can be glimpsed with three small dots that slip through the colours of the landscape. His eyes are focused on dad, sitting on the other side of the canvas, serious and focused, intent on painting.
Alice, Michel and Claude - wife, son and painter - are in the garden, because the painter, the great Claude Monet, has decided to portray his family in one of his splendid and increasingly famous paintings. Monet has the habit of painting in the open air, "en plein air", as they say. In fact, he argues that painting needs to stay in touch with the world, representing everyday life, including little family habits like this lunch, which brings peace and tranquillity to the great tumult of existence.
Monet seeks the most immediate aspect of this tender moment: the impression, the moment in which the figures of his experience emerge from the flow of perception. So there is no time to add outlines and shading, there is no time to build an ideal pictorial space with the rigid geometries of perspective. In short, there is no time to think. Monet only has the time to execute quick and decisive brushstrokes, always sprinting towards the next moment, like the world they portray. Brushstrokes that are not blended but rather juxtaposed, with the pure colours of a vibrant vision in which even the shadows are alive.
Claude Monet, Luncheon Under the Canopy (1883-1886), oil on canvas 116 x 136 cm, private collection.