Maestro. One product, multiple identities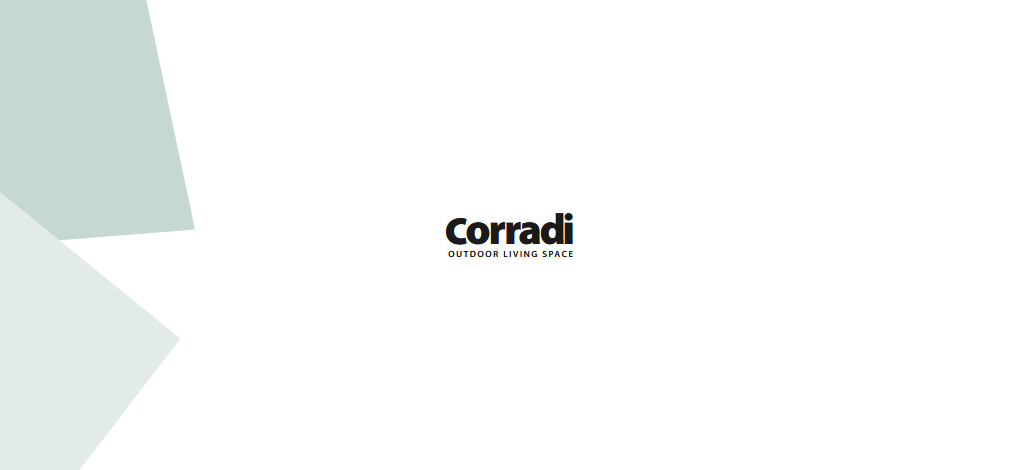 We wanted an Italian name, known all over the world, capable of expressing Corradi's genius and experience. We brainstormed on it for a long time, drawing up lists of words, and in the end we found it: Maestro. No other name reflected the elegance and technical performance of our new, unique product.
Every time we design something new we carefully consider how to meet market demands by offering a unique outdoor experience. Finding a satisfying answer is always a bumpy ride during which we seek to combine ingenuity and creativity. We work closely with our Innovation Team, consisting of Retailers who know Corradi's history as well as they know the needs of customers, and at the same time we try to involve external designers. The reason? We are convinced that the originality of our brand can evolve only by adopting newand different points of view.
Maestro is a freestanding framework that can cover large surfaces using both rotating blades and stacking canvas. The market was asking for one version or the other. We wanted to do more. And we wanted to do it with style. For this reason, the framework has a design that is simple, harmonic and balanced.
Simple, because there's nothing superfluous in its lines. Harmonic, because its proportions give rise to a shape that is coherent and solid. Balanced, because a right angle joins beams and pillars, without visible screws, for an exceptional stability. The elegance of this cover is all about focusing on the details, and the result is a beautiful and relaxing space for enjoying the outdoors as much as possible.
In its bioclimatic version Maestro allows you to manage ventilation and brightness. Rotating on a 140° arc, the blades filter or reflect sunlight, ensuring the best possible microclimate. When the day turns into night, you can create an evocative night-time ambience using the lighting incorporated in the blades.
The Maestro allows you to use three types of stacking canvas, depending on your needs: curved with curved tubes, stretched with spacers or loose with alternating trapezoidal processing. But don't worry, in all its variants the framework's resistance to rain remains unchanged. When fully closed, the cover eliminates water by using built-in gutters and the pillars to ensure maximum comfort.
"One product, multiple identities", says Maestro's slogan, because one is worth a thousand.