Corradi's boundless design arrives at Milano Design Week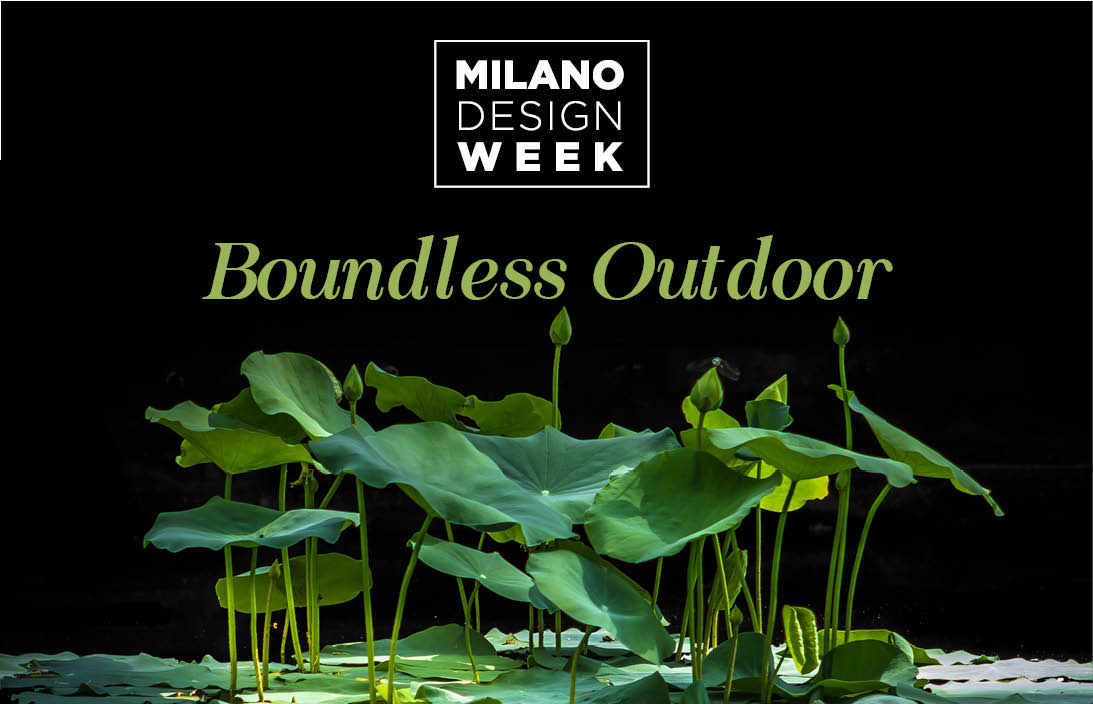 From 7 to 12 June Corradi will double its presence in Milan with prestigious collaborations, new products and a boundless vision of the outdoors.

Well-established and new events and developments for Corradi at Milano Design Week. In fact, during this edition we will not only be one of the participants of Fuorisalone in its usual location in Piazza San Marco, but we will also be exhibiting inside the pavilions of the Salone Internazionale del Mobile at Fiera Milano.

The main theme that will be conveyed by Corradi in Milan is the concept of "Boundless Outdoors", where the experience of outdoor space becomes fluid, widespread, with no real boundaries between the "inside" and the "outside", and where personalisation and well-being are essential elements.

During the 2022 edition of Milano Design Week, Corradi's boundless design will be on display both in the Brera area, within dOT - design Outdoor Taste, and at Fiera Milano in Rho.

dOT is a must for all those who experience the Fuorisalone and remains a key event for Corradi.
In Piazza San Marco, where the leitmotif this year will be water, three of Corradi's best-known solutions will be on display: two Imago® top-of-the-range bioclimatic pergolas, one elegant, minimalist Pergotenda® Exyl, and four iconic Defense sun sails.

Imago®, which has won two 2020 Red Dot Awards for Product Design and the 2021 R+T Innovation Award in the Outdoor section, will also be present in Hall 6, booth E37 of the Salone Internazionale del Mobile in Rever space, designed and commissioned by Studio Marco Piva.

These events will be complemented by other leisure and social happenings. In fact, on 8 June at Canottieri Olona 1894, one of the oldest sports clubs in Milan, Corradi will organise an exclusive evening by invitation only. The event will be in partnership with Reaxing, an innovative brand of workout solutions, which is present alongside Corradi in the Club with its outdoor fitness systems
"Milano Design Week is an event being a source of inspiration and interaction for Corradi, as it is for the entire design world. Our Boundless Outdoors reflects this vision of continuous dialogue, where the desire to create outdoor spaces that enable personal expression without setting physical or conceptual limits is central. Outdoor spaces have always been essential for well-being, but in recent years they have become a clear necessity, a phenomenon that can no longer be ignored even by the design world." Commented Sully Briskomatis, Marketing & Communication Manager at Corradi, adding: "From the moment Corradi was founded, for us the outdoors is a place where beauty can and must become well-being, and for this reason it can only be an unconstrained, unique and emotional, inclusive and widespread experience. Our two initiatives – both at the Salone Internazionale del Mobile and Fuorisalone – give us the opportunity to continue to nurture a fruitful and stimulating dialogue and make us very proud".