Laura Cola for The Outdoor Voices: passion for the outdoors and boundless adventure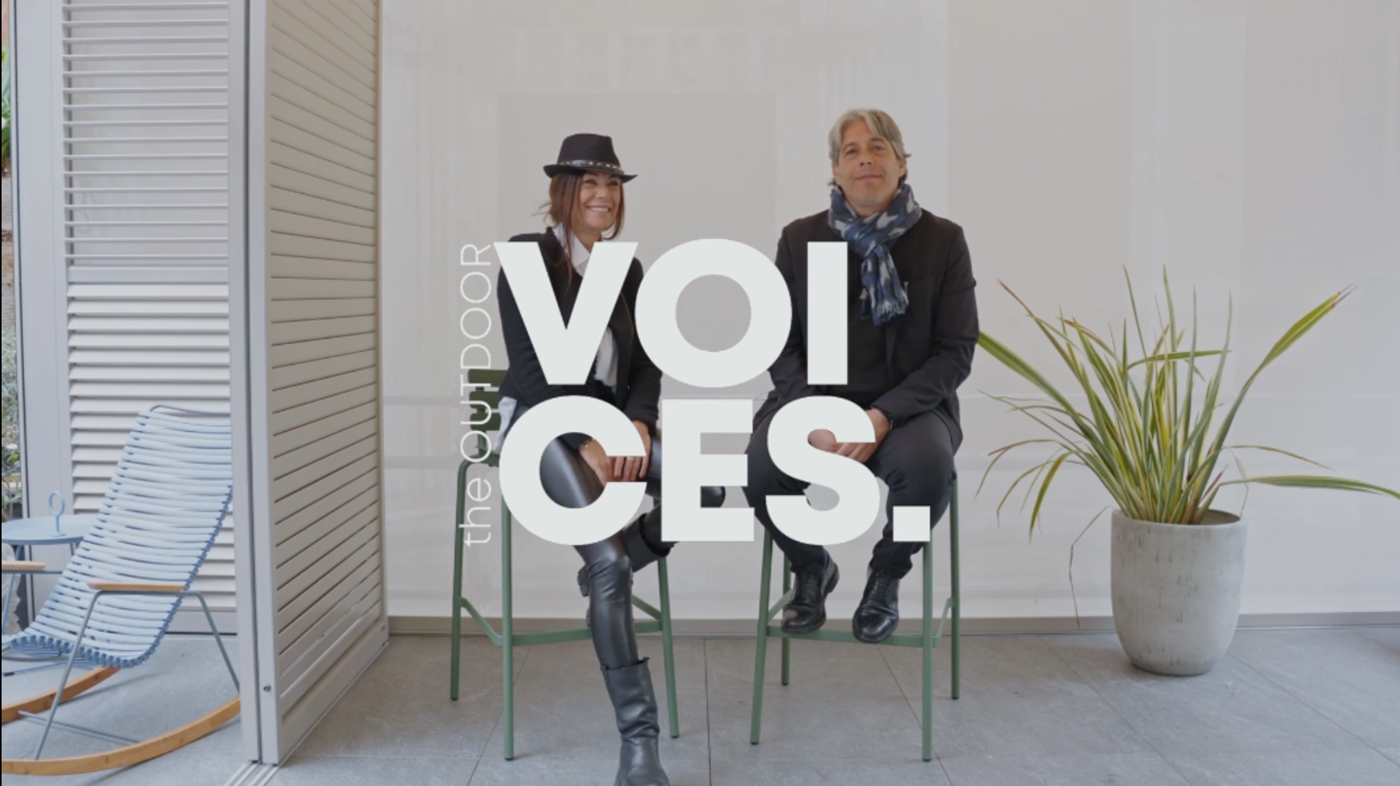 The second guest of Corradi's "The Outdoor Voices" is Laura Cola, an engaging TV personality, journalist and architect. In an interesting conversation with Giorgio Tartaro, Laura told us about her unique vision of the outdoors as a source of adventure and travel, revealing her unbreakable bond with the motorcycle and the love of freedom it inspires in her.

"What makes a place necessarily happy, or happily necessary?" This is the question with which Tartaro begins his conversation with Laura, who is quick to point out that happiness is a purely personal concept: "everything and nothing can be necessary". She recalled how she felt full and rich with everything she needed even in extreme situations, such as being alone in the desert where air, adventure, light-heartedness and adrenaline were essential.

For Laura, the outdoors isn't just a place to travel through, but an integral part of her life. Being an architect by training, early on she realised that enclosed spaces weren't her thing and discovered that she prefers an outdoor life. For her, as we often hear in the motorcycle industry, the journey is the ride itself.

Laura's passion for travelling has led her to create innovative forms of communication for her work, often using the motorbike as a means of exploration. In 2007 she founded "Donne in Sella" ("Lady Bikers"), a movement that celebrates the motorcycle as a symbol of freedom. What began as a simple passion became a fundamental element in her life. Looking at her posts at the end of her trips, with a dirty but calm face, we see the portrait of an unstoppable woman, charismatic and happy in off-limit situations. And that's exactly how it is. Her motto is "no comfort zone". Riding and travelling always entails a bit of effort, adventure and exploration: this spirit is vital and necessary. For example, one of her best experiences was travelling from New York to Cuba, a less strenuous journey than others but just as exciting, emphasising the importance of being able to embrace adventure with the right spirit.

Speaking of the outdoors, Laura revealed her concept of the "wild yet chic outdoors". She loves life under the stars by the sea as much as she appreciates a luxurious five-star hotel. Extremes attract, and for Laura the nomadic outdoors blend harmoniously with the pleasure of deciding things at the last minute. Her saying of the moment is "Ride your Wave", a testament to the positive and adventurous attitude that guides her every step.

Laura Cola embodies the free, adventurous spirit of the outdoors, breaking with convention and embracing every experience with passion and courage. Her personal journey inspires us to explore the outdoors as an inexhaustible source of adventure and growth opportunities. Let's follow her example and let the outdoors take us to places we've never even imagined.