Corradi is back to archiLIVE: new concept, new products, same passion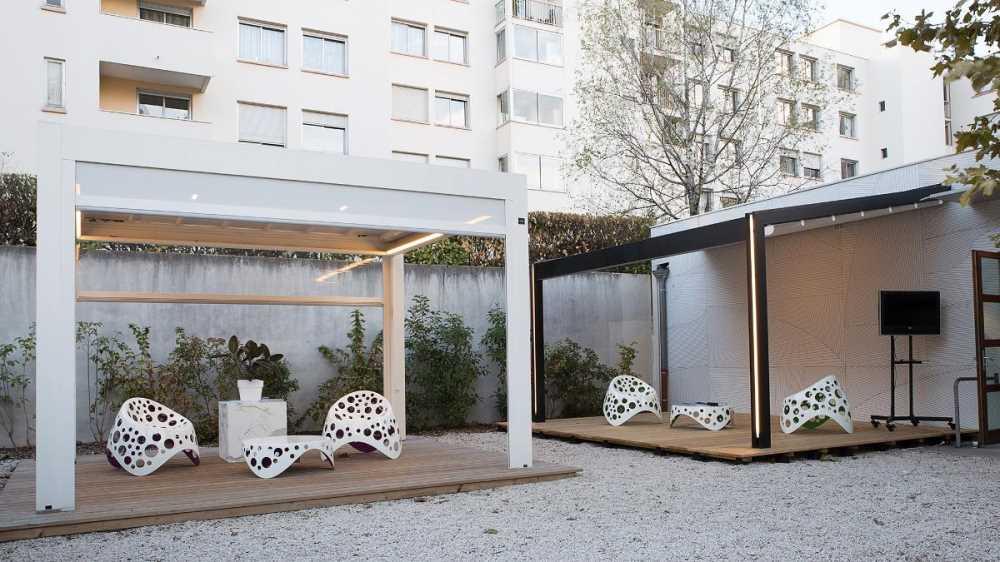 The second edition of ArchiLIVE has been launched last October 11th. The exhibition was born from the collaboration between L'Arca International and the Créad Institute of Lyon, a landmark for training and professional updating dedicated to architects, designers and decorators.
In the heart of the second largest commercial district in France, archiLIVE is a working space for companies and architects, for exhibitions and meetings, that comes back this year in the renewed area signed by Patricia Lasserre Torrijos and Lofty Kelsch.
Second edition of ArchiLIVE: Corradi c'è
Pergotenda® Millenium® Celeb, which hosted the opening speech, together with Pergotenda® Maestro and Defense sun sail, places the distinctive Corradi mark on the outdoor spaces.
A happily renovated partnership to underline the Corradi approach and its vocation to projects, guided by the search for functionality and aesthetics, which make the Italian company a privileged partner for architects and design studios.
archiLIVE and its spaces will be open to the public until March 2019.
The complete program:
Opening, October 11st, 2018 - The Gallery
Thursday, November 8th, 2018
Color and its applications in architecture and design projects.
Tuesday, December 11st, 2018
Matter and light, an indispensable combination.
Tuesday, January 15th, 2019
From the project to production: the importance of the synergy between designers and technical skills of the industrial world.
Thursday, February 14th, 2019
Sustainability, environment, eco-responsibility, sensory approach: how to offer a different architectural experience.
Tuesday, March 26th, 2019
Renovating a place to give life to a new story.