October 11th: Corradi at Hospitality Day: a marketplace for the hospitality business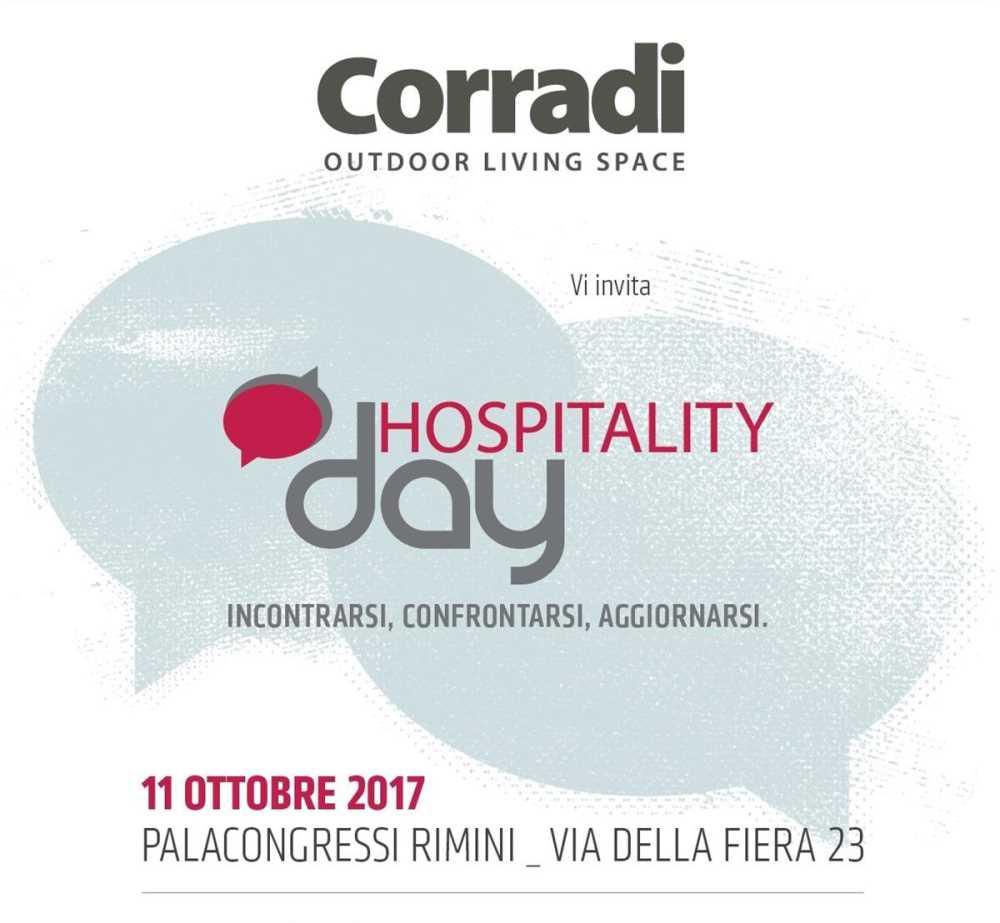 Meet, compare and update are the keywords of the day dedicated to the world of hospitality, held at the Rimini Palacongressi on Wednesday 11th October, from 9 am to 8 pm.
Over 130 conferences and 3,000 participants from all over Italy for the Hospitality Day, now at its 5th edition.
Corradi will be there too, providing visitors with its experience and know-how in the networking space reserved to event partners for one-to-one sessions and meetings.
Main focus on tailor made solutions by Corradi, to live the outdoors many months of the year: an opportunity for the industry, which can be translated into practical and immediate opportunities to make the business grow, responding to customer's needs in an innovative way.
The ability to support every project from the early design is an added value of Corradi, the ideal partner for entrepreneurs and architects who want to enhance their outdoor design.

Meet us at Rimini, Palacongressi - Area Matching, Wednesday, October 11th from 9am to 8pm.
Free entry after registration here.