New trends and positive reconfirmations: what the Milano Design Week 2022 has left us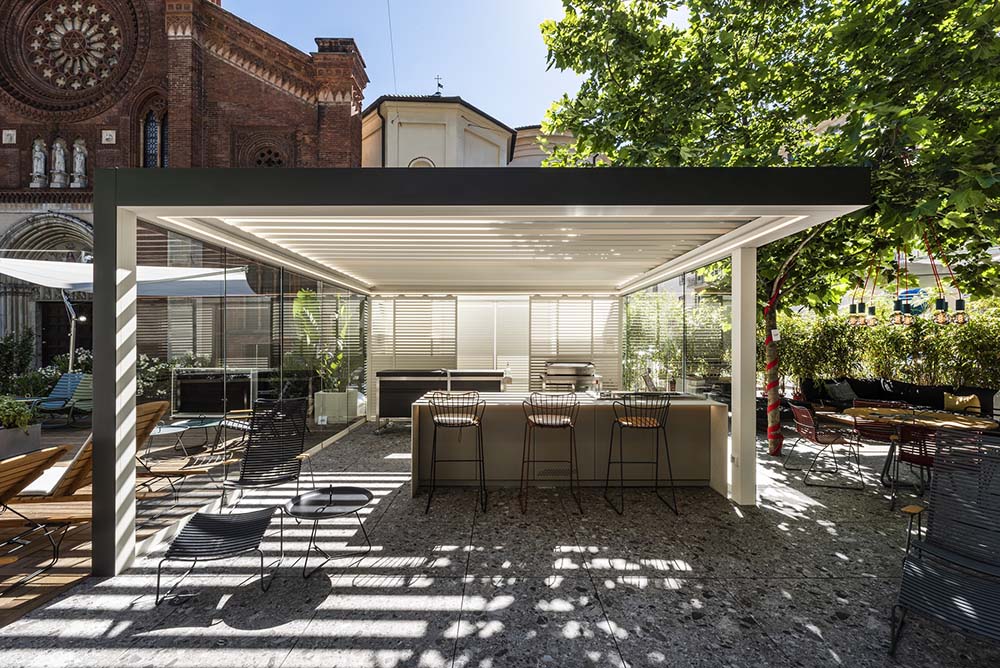 Streets, squares and pavilions swarming with visitors from Italy and abroad confirm this. The signs were there even on the eve of the event and we had perceived the importance of being there in large numbers and proactive. For this reason, Corradi's presence this year was multiplied on several fronts, and at each stage we had pleasant surprises and lots of participation.
dOT reconfirmed itself as a unique space and Piazza San Marco certainly would not have been as scenic without our Defense, Exyl and especially Imago®, which were much appreciated by Italian and foreign visitors.
For the first time, then, Imago® made its entrance at the Fiera di Rho. Within Salone del Mobile, which welcomed more than 260,000 visitors, our structure completed and defined the booth designed by Studio Marco Piva for Rever, one of the most interesting brands of made-in-Italy outdoor furniture.
Finally, we did not miss an exclusive evening - in partnership with Reaxing, another Italian brand on the rise in the training and fitness sector - in an evocative location such as Canottieri Olona, the historic sports club on the Navigli where it is now possible to train under our Imago®.
A Design Week that gave us a lot of energy and intense days also enriched by interviews and incursions of the always incisive Giorgio Tartaro. But that's not all. Meetings and appointments marked our presence in Milan, allowing us to consolidate relationships with our Partners, to start thinking about new initiatives in Italy and the rest of the world, and to explore and imagine the new trends of an outdoor world that will become increasingly borderless in the coming months and years.

You didn't manage to visit us and are curious to know how it went? Here is a gallery of images to browse through. Enjoy: