Nancy, center of landscape design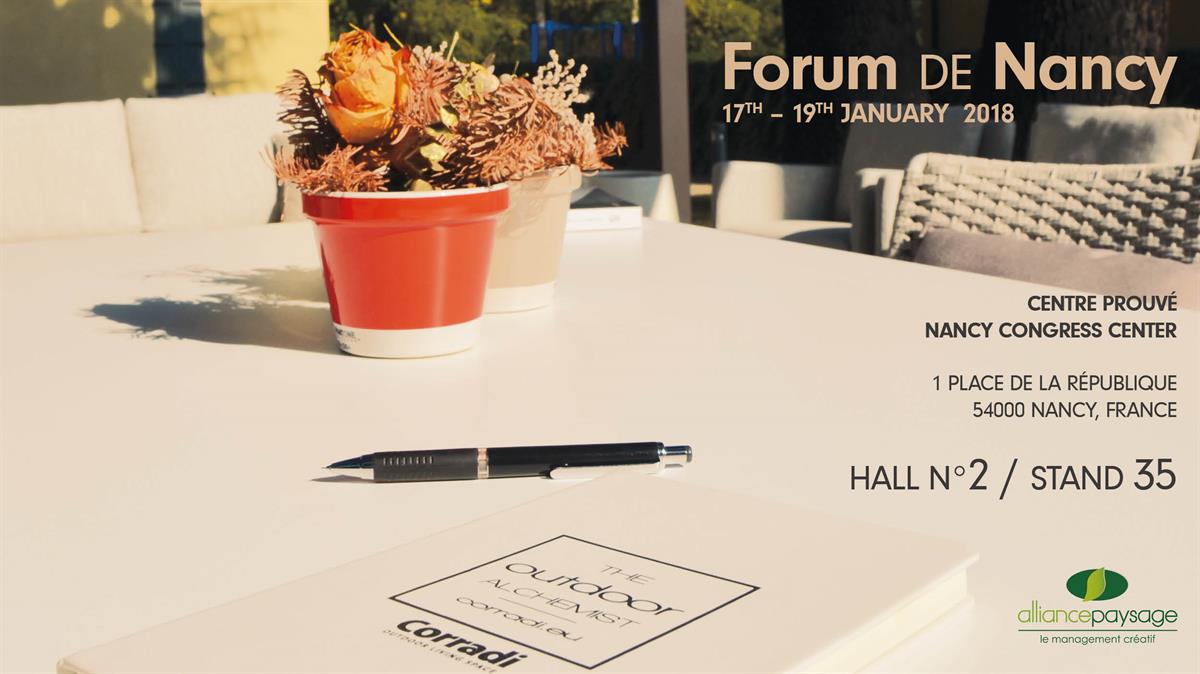 The "Nancy Forum" promoted by Alliance Paysage from 17th to 19th of January brings together the network of independent landscape architects who, since 1994, have been working to define standards, proposals and trends in the high-end garden design sector.
Corradi attends with Pergotenda® Palladia, completed with side closures and lighting, and the bioclimatic pergola Eteria.
Just a taste of the possible customizations for a minimalist but functional outdoor design, always exclusive and elegant.