IMAGO Feeling Good: The future of wellness is outdoors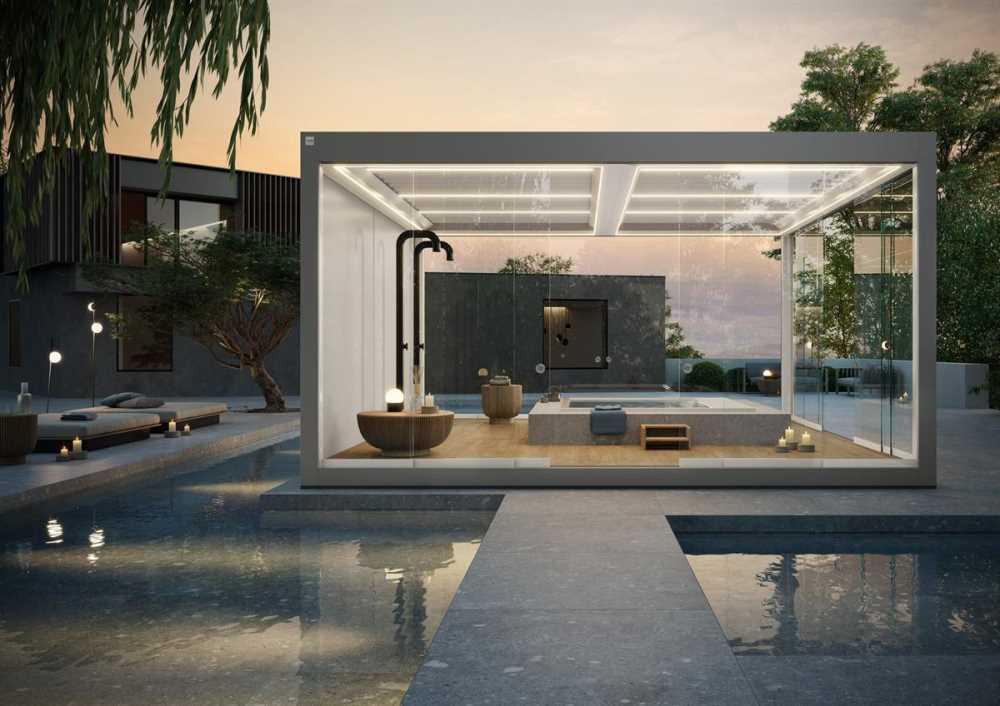 We are constantly searching for well-being and are increasingly turning to nature and its essence for energy.
The year 2020 led us to re-evaluate our concept of psycho-physical balance. This reminded us that experiencing the outdoors is precious, and a moment we have often had to give up.
In addition to the necessity to find a balance between work, family, home and leisure, there has been a general need to get outdoors and rediscover the vigour in nature that has been dulled by the lockdown.
Open spaces that blend into the landscape and integrate perfectly into the environment, are enriched with functionality thanks to accessories as well as design. They are becoming increasingly important as settings for new activities and values.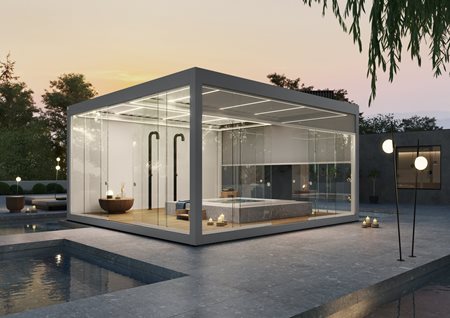 Wellness architecture seeks typological and functional innovation. This is how outdoor spas are born. These are places of wellness par excellence where you can rediscover a primordial contact with the outdoors in spaces that - thanks to modules that can be integrated with the outdoors - become natural and at the same time multifunctional.

IMAGO Feeling Good: our concept of relaxation
When we conceived Imago in its Feeling Good version, we started here: from the assumption that one of the needs most felt by post-pandemic society is that of being able to use the outside of one's home or accommodation to nurture one's personal well-being.
So we looked for a solution to enhance and redevelop open-air spaces with a design element that would allow us to make places, which would otherwise be unused, available again. Imago stems from a new vision of space and its use, because it focuses on function. A solution with blades adjustable up to 135°, to be discovered also in its Gourmet and Dreaming versions. This option is self-sufficient in terms of construction details: deck, pillars, and beams in full architectural continuity with each other.
Our mission has always been to draw a direct line between the outdoors and the landscape, with the aim of interpreting needs as well as anticipating trends and giving space to the beauty that surrounds us.
So among remote working, home workout, digital detox and all the new practices that characterise this new normality (in search of spaces to take a relaxing break) we conceived an outdoor solution to disconnect from the chaos of everyday life, but also rediscover new ways to rest, travel and even stay at home.