Corradi official sponsor of REGOLA & ARTE, the professional training day organized by Legislazione Tecnica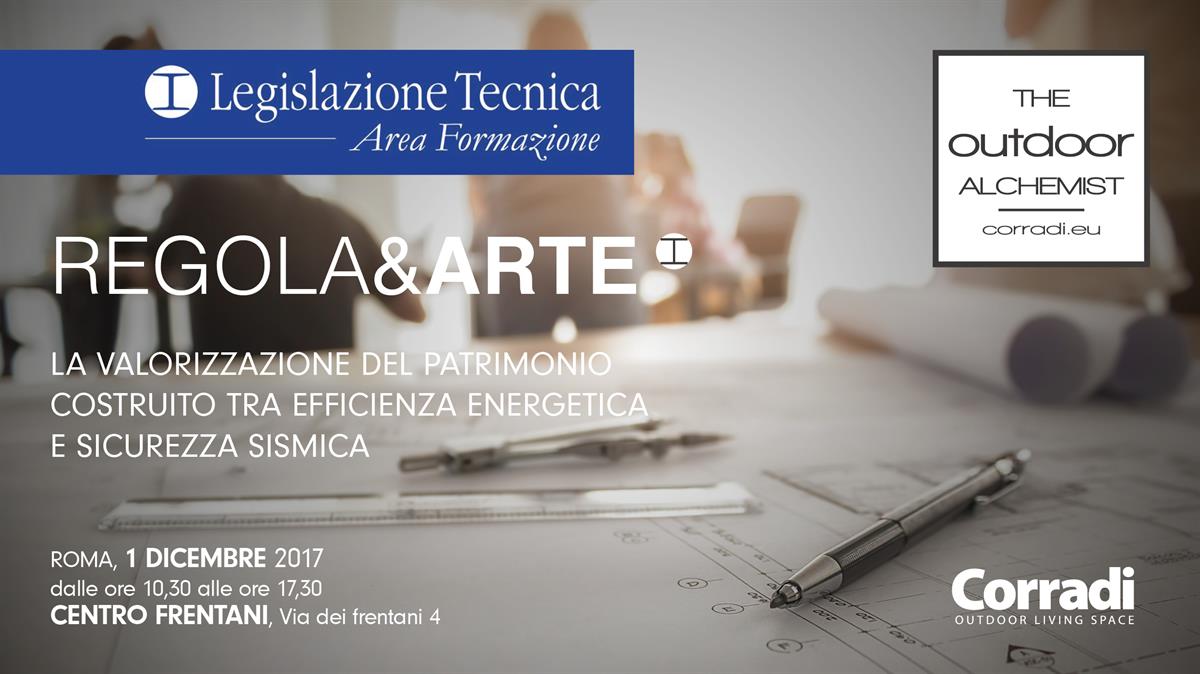 Corradi will be sponsoring "Regola & Arte", which will be held in Rome on Friday, December 1st.
"Regola & Arte" is a training course organized by "Legislazione Tecnica", the renowned magazine specialized in tutoring activities for professionals such as Architects, Geometers and Experts.
Corradi knows how much the access to lifelong learning is an essential element to meet the standards required by the market, as well as that's an opportunity to significantly increase skills and know-how, which represent a great social capital for companies that consider quality as a primary value.
These are the reasons why we decided to support the event "The Valorization of the Built Heritage between Energy Efficiency and Seismic Security", at Centro Frentani - Via dei Frentani 4.
At the end of the day all participants will receive a Certificate of Participation, valid for academic credits also.
Discover the full program and register for free accreditation here.
Corradi c'è.