CORRADI MEETS THE SOCIAL MEDIA CHALLENGE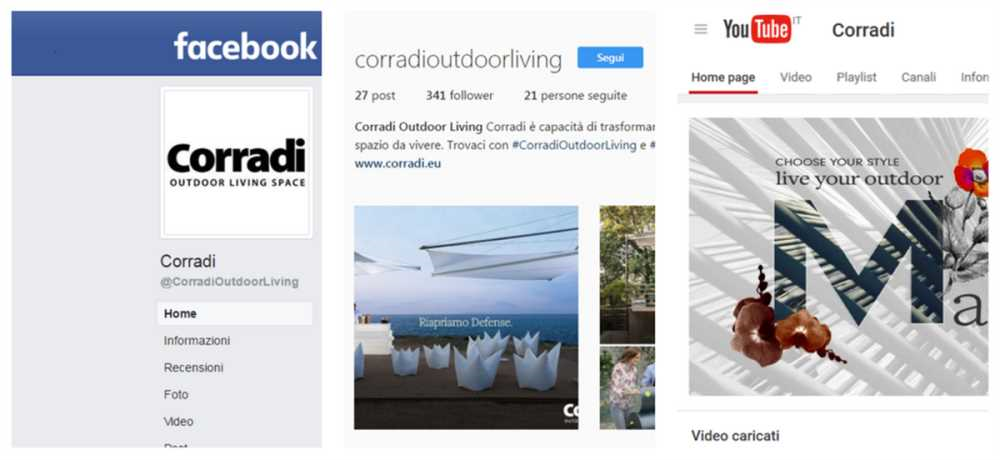 Officially online Corradi's Facebook, Instagram e YouTube accounts. From now on you'll be able not only to follow all Corradi's world Events and News whenever you want, but, more importantly, there'll be a way to keep track of all your feedbacks, exchanging and sharing ideas to improve the Corradi experience. New spaces, more ideas, same keyword: Alchemy.
Join us in this new trip and support us with suggestions and opinions using #CorradiOutdoorLiving and #TheoutdoorAlchemist. Corradi's expertise is always at your service, but keep in mind: You're the real Alchemist.