The outdoor design: a new compositional alphabet.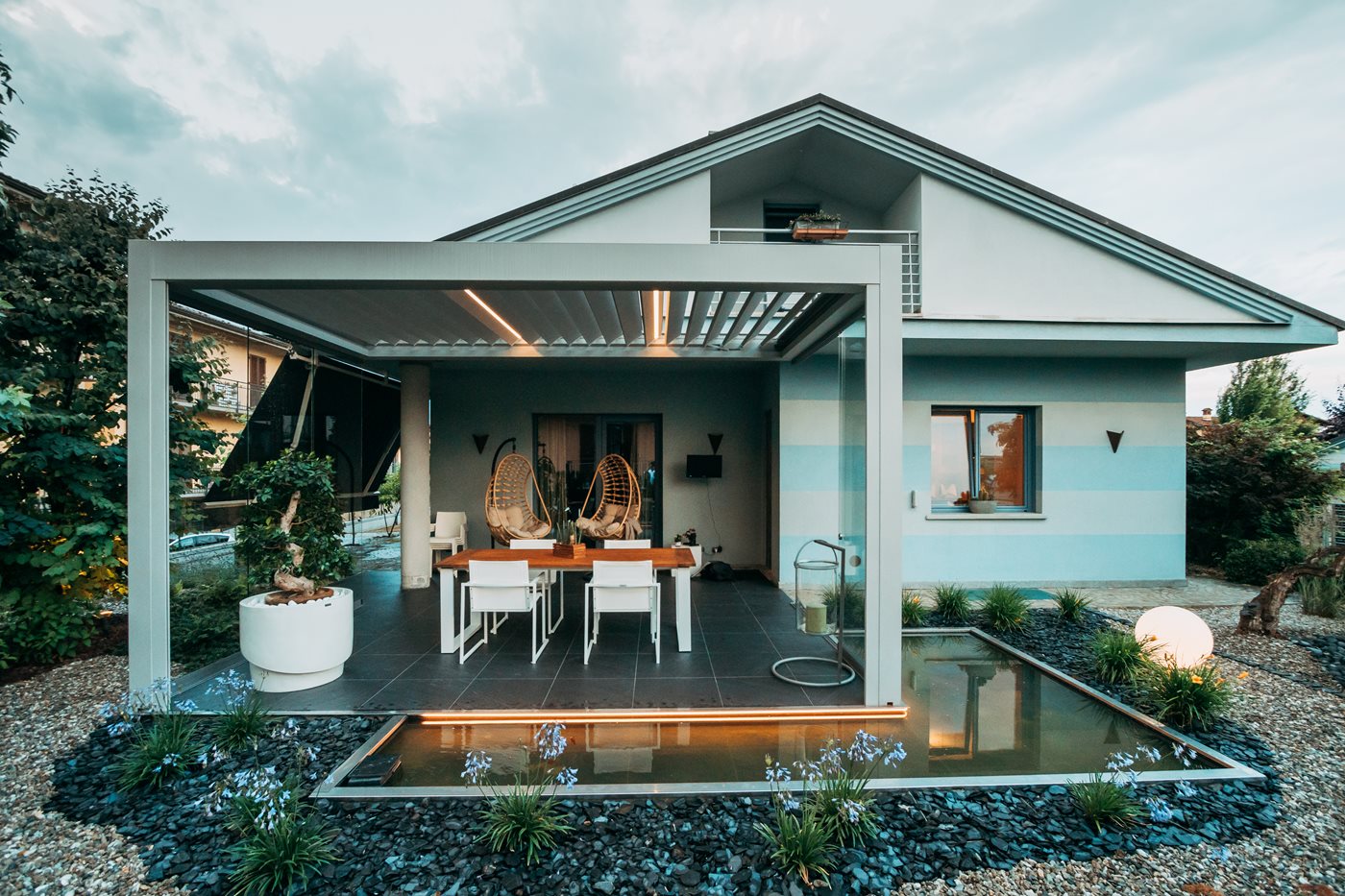 Architecture and interior design respond to very precise rules and design canons, which delimit their range of action by defining the functionality and composition of each space within the home.
Can we say the same thing about outdoor design?

We talked about this with Giovanni Vaccarini, Founder and Chief Architect at Giovanni Vaccarini Architetti, Andrea Nonni CEO & Founder at Localiarreda in Rome, Nicolas Battistelli - Sales Manager - Sicom Arredamenti, Paolo Amoretti Account Manager Corradi, Davide di Marcantonio Country Sales Manager Italy Corradi and Stefano Sghedoni Sales Department Head at Corradi, in a multi-voice round table that addressed the questions on the future of outdoor and its perception in the architecture scene.

Guidelines and innovation
"We need guidelines, first and foremost the need to follow the specific characteristics of the location". Giovanni Vaccarini begins immediately, referring to his home city of Pescara, by envisioning a design for the "La Palma" promenade: "My development idea with Corradi could be to design a device that opens and closes exactly like a palm tree. There are different themes, a roof that opens and closes, the absence of walls. Lighter elements". He thus introduces the main topic of conversation with a very specific suggestion: in a well-defined context with specific social and contextual characteristics, it is possible to develop a design that is totally suitable for the needs of the location.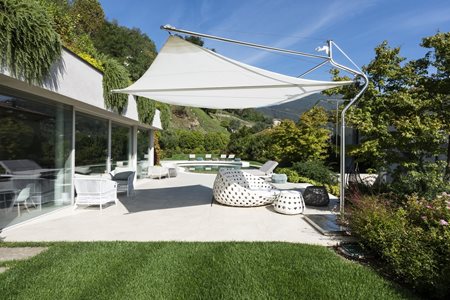 Customisation pushed to the limit, Andrea Nonni continues, "an interesting key approach for the outdoors". There is always an attempt at innovation, every time we embark on a new path: from the wine shop to the restaurant, from the home to the garden, we always look for a different interpretation. Innovation is necessary, especially when it comes to private, residential projects that involve, like the outdoors, a public sphere as well, because they are exposed to the outside world. It is precisely from this context that the need arises to codify the design aspect of the outdoors, through a flexible approach that is able to respond to increasingly customised requests.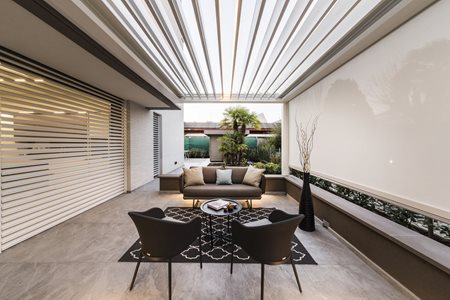 Innovation squared.
Nicolas Battistelli ci racconta il suo progetto e introduce in una visione inedita di cambiamento, che apre la riflessione su quanto la vera innovazione riguardi un modo di ripensare l'outdoor attraverso l'invenzione di nuove funzionalità e destinazioni d'uso. "Siamo partiti dalla cucina outdoor. Una cucina da esterno, un concetto di uno spazio che è distante dall'abitazione stessa e che si vuole vivere a pieno. Poi abbiamo scoperto la pergola e abbiamo cercato un progetto insieme a Corradi e OF outdoor kitchen", scoprendo che nello scenario attuale non solo l'outdoor viene ripensato per essere vissuto, ma per ospitare quindi nuove interpretazioni, per essere contenitore di contaminazioni, da personalizzare in base alle necessità.

The "temporary" future.
In this context, necessary reflection is introduced on the concept of "precariousness", understood as temporary and transitory, where the grounding of the outdoor design is projected into a temporality dictated by the needs of the customer. "Everything that is precarious, which does not mean ugly, is customisable. Even lightweight, temporary and mobile structures can be rentable, amortisable", Davide di Marcantonio continues, opening up a reflection on how the dynamic of temporary and sharable, to date applied only in certain product sectors, such as cars, is in fact a real possibility also for the outdoor sector.
This concept also applies in public space, "forever" does not exist and there is an increasingly important return to the temporary. "However, guidelines are needed from the public administrations and on customisation with reference to the territory. We need rules, customised according to location and experience", adds Paolo Amoretti.
"Let us take bathing establishments as an example of the appropriateness of the provisional. There are places that can be transformed and that people have seen change according to needs and eras. In these areas, there is a very important design theme, where the architect has to envisage a design scenario with the existing codes, combining various factors such as context, environmental conditions and also the use of the location. The outdoor world is not yet codified, yes there are codes on structures, but there is no perceived coordinated image. However, this can be an advantage because in this case the design does not put limits on creativity, it does not constrain and allows imagination to run free".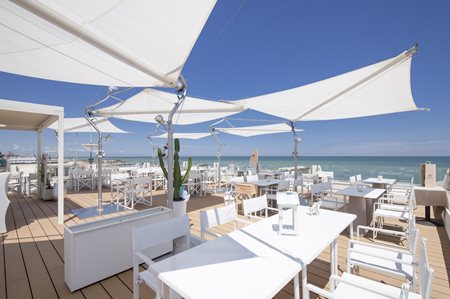 The ex novo project
Moreover, the global trend is also leaning towards the outdoors, so we are looking at fertile ground in this respect, but on the other hand it is also true that this embryonic state of the outdoors is lacking in rules governing the elements to be composed. "What is missing is the alphabet", recalls Stefano Sghedoni, an outdoor design that makes a difference, and that does not simply transport the functions of the home into the outdoor environment (such as the kitchen outdoors, the gym, the study), but actually invents native functions, designed specifically for that purpose.