The Outdoor Voices: Paolo Metaldi between design, imagination and natural light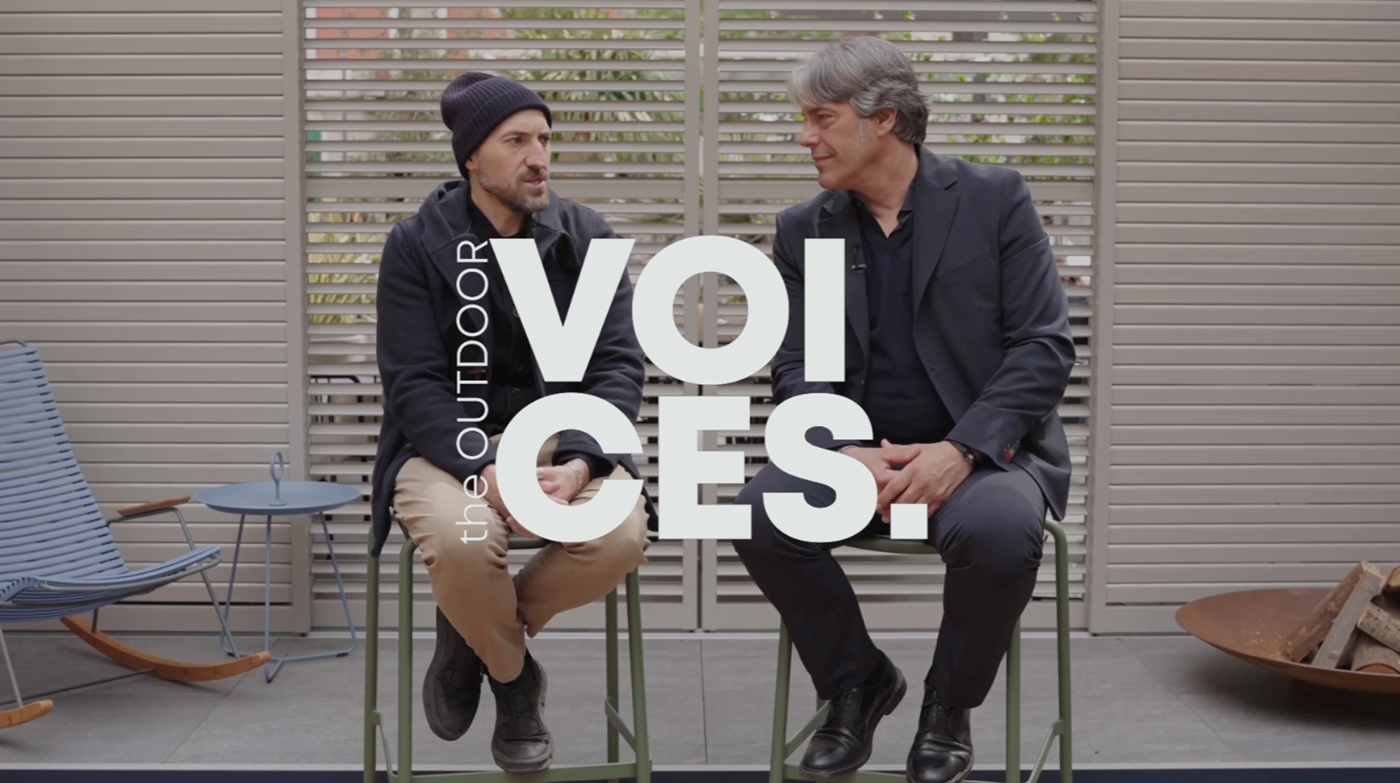 In the sixth episode of The Outdoor Voices, hosted by Giorgio Tartaro, it was our pleasure to hear the thoughts of Paolo Metaldi, Italian designer and illustrator, winner in 2015 of the first edition of the International Compasso d'Oro.

Outdoor spaces, design and creativity: these were the main themes of our interview, which sought to investigate the connection between the outdoors and imagination, both being largely present in Metaldi's work.

"Outdoor spaces allow more creative freedom than indoors, which are often limited by restrictions and structural constraints," says Metaldi: "When it comes to outdoor spaces, the designer has great freedom to create, despite the constraints due to materials, which must comply with the characteristics of the environment." Metaldi explains that not only shapes and materials are important but also that light, which defines colours and volumes, is a decisive factor in the creative process.

"In your work, especially in illustration, we see that special attention is paid to surface details and the use of natural light. Can you tell us about this choice?" Giorgio Tartaro asks.
"I mainly focus on outdoor environments and have rarely ventured into interiors. Designing the outdoors fascinates me a lot, I like to seize the essence of natural light, which not only colours the outdoor pieces of furniture, but also adds depth and dimension compared to artificial indoor lighting."

Natural light but also the moonlight, which as Tartaro points out is a constant element in the designer's work and seems to play a significant role because of his origins.

"The presence of the moon in my drawings is linked to my origins. I come from the Lake Maggiore region, where there is always a unique reflection in all conditions. This theme has become a subtle but recurring feature in my work..." which is extensive and studded with successes, recalls Tartaro while mentioning one in particular: the Compasso d'Oro award won in 2015, as the start of a virtuous and promising career.

"In your opinion, what makes your work different and enables you to receive these awards?"
"The Compasso d'Oro was an important award for me: rather than an award, I am inclined to consider it a concrete proof that I am doing things the right way," Metaldi replied. "Awards are undoubtedly significant but what really makes the difference, at least for me, is trying to create products that stand out and have a deeper meaning. I always try to make objects with at least two meanings: the aesthetic and the ethical ones."

Everything is still based on imagination, the inspiration and muse of all the designer's creations, which are born and grow in the DNA of his land, Verbano, an area rich in history, culture and breathtaking scenery ranging from the shores of Lake Maggiore to the peaks of the Alps. It is a small provincial town where many iconic companies such as Alessi, Lagostina and Bialetti have left a legacy that has profoundly influenced the young designer's work. His creative process often begins with the image and then switches to digital, before returning to manual art.

"I always start with visual references, they are fundamental, whether it is about an art project or architecture. Then I always translate the image into manual work. I draw a sketch to get an idea of how to arrange the elements on the page. Then I move on to the digital phase, using specific software related to the world of design, not strictly illustration."

Therefore, a mixture of technique and imagination that starts as an idea and is first materialised on paper, then in digital format and turns into reality, without ever neglecting that dreamy aspect that makes Paolo's work unique.

The outdoors remains that ever-present space in the designer's imagination. He concludes the interview using an image: "If I had to give a colour to the outdoors I would say light blue, because green is already the colour we associate with nature. Light blue, on the other hand, represents the sky, which is above. So, in my opinion, light blue is the right colour for outdoors."