Tiny houses: the new trend in sustainable (and alternative) living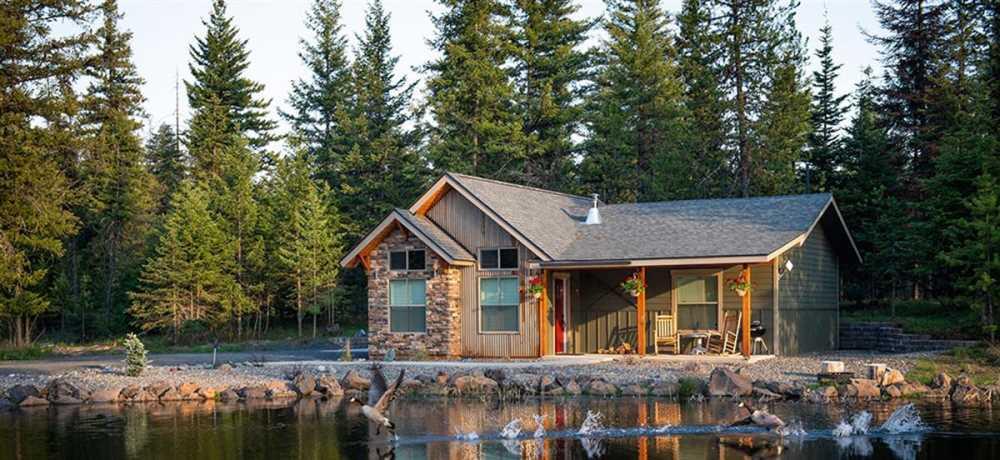 "Less is more", the famous saying of German architect Ludwig Mies van der Rohe could easily be the mantra of one of the new trends in contemporary (and sustainable) living, which has become increasingly fashionable in recent years, especially on social media. We're talking about tiny houses, i.e. houses with extremely small surface areas, generally built with environmentally friendly materials and techniques.
Mobile or fixed, single-family or in a condominium, vintage or very modern, in trees or floating, these small houses are definitely cosy, can be immersed in nature and buried deep in enchanted woods reminiscent of fairytale forests, inspired by the Scandinavian style where hygge dominates, or by the fluidity of Japanese design. They were first invented in the United States and are now popular in Europe too. Today, the hashtag #tinyhouses on Instagram has more than 1,371,122 posts, and there are many blogs offering advice on how to make one, featuring the stories and life experiences of people who have decided to live in less than 30 square metres.
But is it really possible to live in such a confined space for a long period of time? Let's learn together what tiny houses are, their advantages and disadvantages.
What are Tiny Houses? More quality than quantity
Who said you have to live in a big, spacious house? While the economic boom of the 1980s and 1990s had convinced us that "more is better" – especially in terms of space – in recent years we have seen a major turnaround. Due to the recession and a new and increasingly shared environmental awareness, today building a house and maintaining it is not so simple and so many people are looking more for quality than quantity. Therefore, drastically reducing space and perfectly reorganising it – by "condensing" essentials into a few square metres – helps to keep waste and energy expenditures under control, allowing for greater freedom and independence as well as a newfound connection with nature. Therefore, tiny houses – from 8 to 40 square metres max – are easy to build, functional and energy self-sufficient, as well as the ideal choice for all those people who want to live in a low-cost and environmentally friendly manner.
The tiny house phenomenon, from the United States to Europe
As we said, the first examples of tiny houses were built in the United States, particularly after the devastation caused by Hurricane Katrina – one of the five most violent hurricanes in history – which, in August 2005 hit the Bahamas, South Florida, Louisiana, Mississippi, Alabama and also some areas of eastern North America. Following that event, Marianne Cusato created Katrina Cottages to meet urgent housing needs: these are small prefabricated buildings measuring 28 square metres that are safe and easy to build without sacrificing comfort. Another innovator, Julie Martin, designed The Fresh Start House after losing her home in the disaster, a true mobile home entirely made of wood that could be moved on a standard trailer, in harmony with the concept of modern tiny houses.
Later, the phenomenon evolved from a "housing emergency" to a real architectural and social movement, namely the Small House Movement, which promotes a more ethical, free and sustainable lifestyle. The keyword? Optimise! Like the Tiny Tack House designed and created by the Americans Christopher and Malissa Tack, which measures just 13 square metres and was built using a trailer for caravans as a base.
Today we can find other examples in Europe. In Sweden, for example, there is the environmentally friendly Smart Student Unit designed by the architectural firm Tengbom in partnership with the University of Lund, which measures just 10 square metres and is entirely made of wood. In Italy, on the other hand, the most famous architect, Renzo Piano, proposed his own version of a micro house. It's called Diogene – to honour the Greek philosopher who abandoned the superficiality of material life and decided to live in a barrel – a reduced-size house displayed at Vitra campus, which is self-sustaining. What makes it so special? It's only 6 square metres large.
Small is beautiful: the advantages of living in a small place
More and more people are choosing to live in spaces smaller than 40 square metres, but what are the advantages? Let's take a look at them together.
Lower costs: a smaller house obviously has lower costs, both in terms of its purchasing price and its utilities. Tiny houses are defined as the cheapest houses in the world: it seems to be possible to build one with less than €30,000, obviously depending on the quality of the materials chosen and the technology used.
Speed of construction: in most cases there are no foundations or connections to utilities, and they are prefabricated buildings, all features that allow you to shorten the time for construction and installation.
Extreme versatility: since the living space is condensed into a few square metres, everything must be functional, with modular, interchangeable and folding furniture.
Sustainability and reduction of environmental impact: this type of living space is often self-sufficient thanks to energy production modules and energy efficiency systems. Furthermore, a reduced surface area also means less impact on the environment, with a considerable reduction in waste since purchases will be limited to what is really essential.
Rediscovery of nature: thanks to their very small size, many tiny houses are located in exceptional natural locations. Moreover, their reduced indoor space motivates people to spend more time outdoors, thus reconnecting with the surrounding nature. If they are equipped with wheels, the view can change every day.
The other side of the coin: the disadvantages of confined spaces
But not everyone is convinced that the choice of a micro home is the right one. Indeed, while there are undeniable benefits, there are also some critical issues, especially related to decidedly "mignon" spaces.
Not for long periods: a micro house is not suitable to be lived in for too long, but rather to be used as a holiday home (in fact, it seems that its owners use it as a "second" home) or for a romantic getaway for the weekend.
Difficulties with children: lack of space and reduced possibilities of movement could, according to some, cause serious health and social complications (such as depression) because human beings do not live well in overcrowded and undersized environments.
Difficulty of movement: many people choose them precisely because you can change "residence" whenever you want, but micro homes are not easy to move to places where you can stay for a long time or permanently due to building regulations.
Beyond the possible critical issues, tiny houses – through drastic downsizing and maximising of space comfort – are increasingly a sustainable alternative to the modes of contemporary living we are more accustomed to. With their geometrical and functional shapes and cleverly designed furnishings, they show everyone how simplicity can be a good way of living after all.