5 Instagram profiles to follow for gardening and outdoor living enthusiasts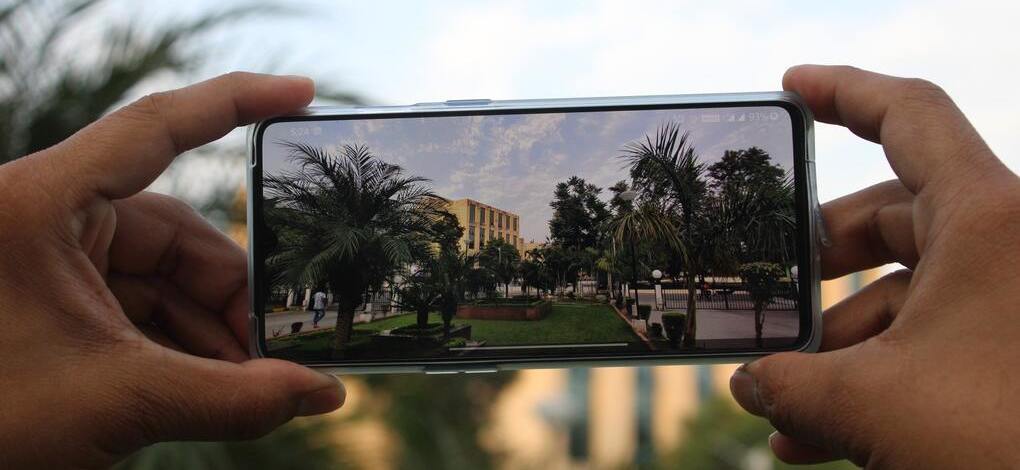 "There are more things in heaven and earth, Horatio, than are dreamt of in your philosophy", said Hamlet in Shakespeare's play of the same name, and we can certainly agree. As fertile as our imagination may be, nature has already thought of an even more original form, an even more vivid colour, a wonderful interweaving of elements and lines, a golden geometry.
When the perfection of nature meets the creativity of garden design, truly valuable works and compositions are created, as well as outstanding professions such as landscaper. Always attentive to the best innovations and the latest trends, Corradi has also investigated this aspect from the point of view of communication and its tools related to the world of architecture. Did you know, for example, that on Instagram the hashtag #gardendesign has more than 2 million posts?
Having taken a look at some of these many posts, we have selected 5 Instagram profiles that gardening enthusiasts can't resist, to discover shots, details and perspectives that can be an inspiration for their outdoor greenery.
Gardening inspiration: ideas and suggestions on Instagram
Instagram provides an immense photographic archive, thanks to which we can access original inspirations for our outdoor greenery: here are 5 accounts that we have selected to discover new garden trends.
Landscapes for dreaming
The photographs of @archigardenist immediately transport you in the atmospheres of a Breton village, or among the poetic streets of an English countryside, where you can relax under a pergola, cuddled up in a rocking chair while drinking a cup of tea. This profile is perfect for those who want to give a vintage touch to their outdoor space, maybe choosing a shabby chic design.
The geometry of beauty
Do you love linearity and shapes that combine past and present, and maybe you're looking for ideas on how to furnish a swimming pool in your outdoor space? Then you can draw inspiration from the photographs of @johnyunis, instagrammer searching for the most evocative shots to recount villas and châteaux.
Getting into the details
The @richardbloomphoto Instagram profile allows you to look closely at buds and blossoms, as if dreaming of resting on the petals and rolling among the dewdrops. A perfect gallery to imagine which plants to choose for your garden or terrace.
Explosion of colours
@bloomsandbounty chooses colour as her guiding spirit: in her images the hues seem to pop out of the screen! That's why this profile is perfect for those who are thinking of creating an original and colourful project, such as a meadow garden.
Charming outdoor living
@landscapedesignpros takes pictures of suggestions for those who want the best for their outdoor space. For example, if you're thinking about furnishing and cover solutions where design fits in with an outstanding quality, such as Pergotenda® Millenium® Celeb, here you'll find some truly enchanting views.
And now all you have to do is start thinking about what gardening style you want and what outdoor details to add for the coming spring and summer, so why not get inspired by Corradi's profile?