Corradi @ Frame Awards Amsterdam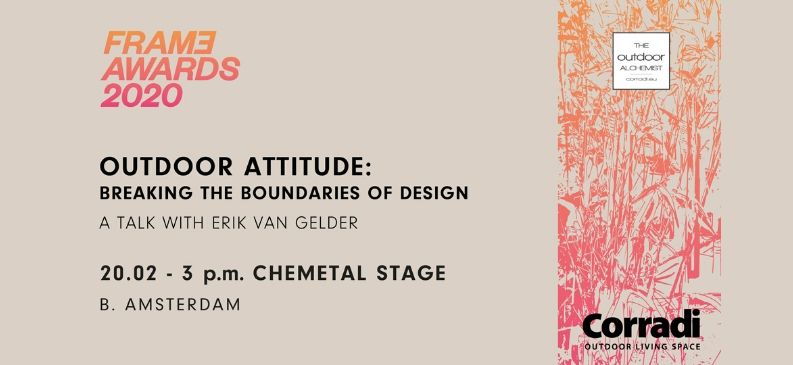 Komen de grootste ontwerptalenten samen in Amsterdam voor FRAME AWARDS 2020.

Een rijk programma van evenementen waarin Corradi haar ervaring met outdoor cultuur brengt met een speciale gast, tuinontwerper en luxe architectuurexpert Erik van Gelder.
We kijken uit naar uw komst op 20 februari om 15.00 uur voor ons gesprek: "Outdoor attitude: breaking the boundaries of design"
Corradi c'è.