Corradi @ Frame Awards ad Amsterdam per parlare di outdoor living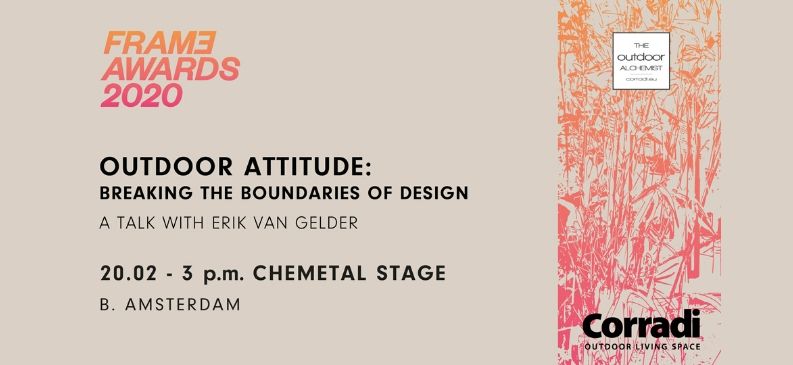 Il 19 e 20 febbraio, i più grandi talenti del design si ritrovano ad Amsterdam per partecipare a FRAME AWARDS 2020 e Corradi sarà tra loro.
Due giorni di appuntamenti, workshop e speech tenuti dai più influenti protagonisti del settore: un programma ricco che ci vedrà protagonisti, il 20 febbraio alle 15.00, con uno speciale talk dal titolo "Outdoor attitude: breaking the boundaries of design" con la collaborazione di Emmanuel Hamelinck e del landscape designer Erik van Gelder.
Dove è il design, Corradi c'è.