Corradi at SiaGuest: the hub of the Italian and international hotellerie world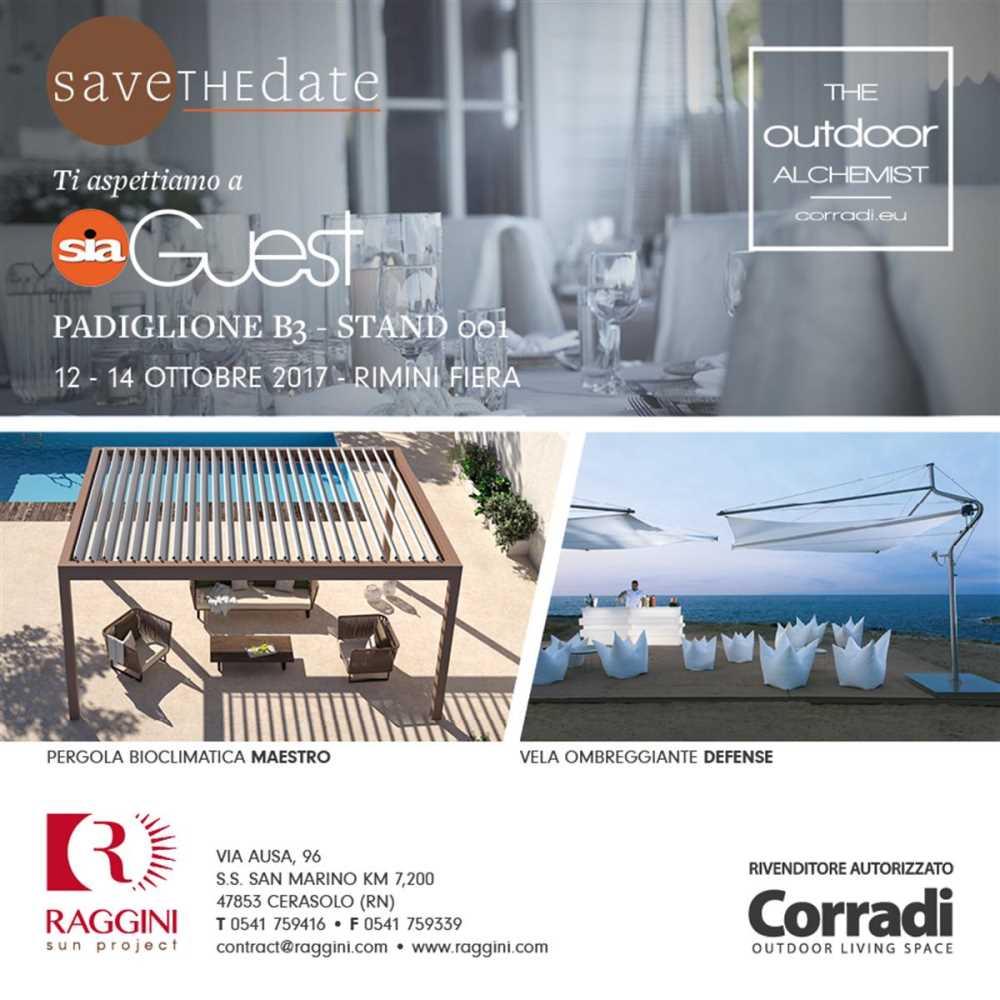 The most important Italian event dedicated to hotellerie is back. From 12th to 14th October at Rimini Fiera, more than 14,000 hoteliers will be involved, thanks to the simultaneity of TTG Incontri, a B2B event for tourism industry, and with Sun, Salone dell'Outdoor.
Corradi will be present with its Master Dealer Raggini Sun Poject, and with Bioclimatic Pergola Maestro and Defense sun sail.
A proposal which focuses on flexibility of use, general strength and, above all, the ability to increase functional spaces for business - all important features in the hospitality world - without forgetting elegance and design.
The ability to guide the choices of managers and hotel owners in the personalization of their outdoor spaces is the winning Corradi card, which focuses on its strong know-how of almost 40 years of experience. Moreover, Corradi can add now a division completely dedicated to special and contract projects and a brand new agreement with Grenke, specialized in leasing, banking and factoring, whereby Corradi's solutions becomes even more efficient.
Meet us at Sia Guest (Rimini Fiera): Pavilion B3 - Stand 001