LIKE IN A MOVIE: CORRADI TO THE 74° VENICE FILM FESTIVAL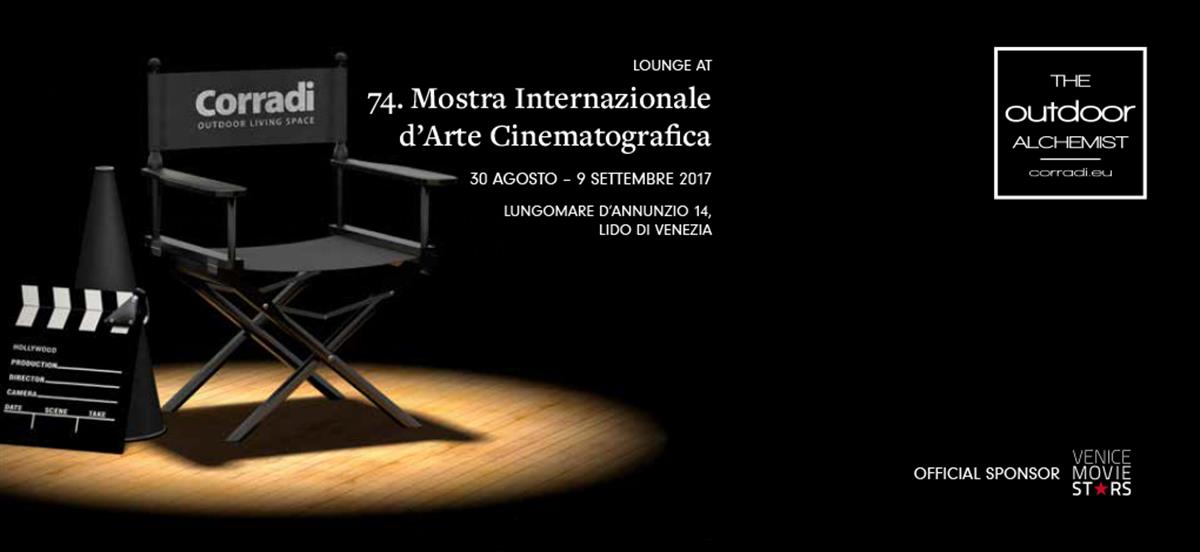 Quentin Tarantino, Woody Allen, Sofia Coppola. Elio Germano, Michael Fassbender, Joaquin Phoenix. Monica Bellucci, Marion Cotillard, Charlize Theron.
These are just some of the many exponents that have made us dream, think and thrill, making cinemas a real form of art and bringing it to its highest levels. Corradi knows the importance of quality, technique, emotion and commitment and the importance to make this values lasts. Maybe this is the reason why our link with the world of Cinema continues for the third time.
Corradi will be official sponsor of the Venice Movie Stars Lounge at the 74th Venice Film Festival. From August 30th to September 9th , a combination of Maestro and Defense will create the outdoor space of the Venice Movie Stars Lounge, next to the greenhouses of ex CIGA Hotels, today restored to offer a private, prestigious location: a place especially designed for cast interviews of the Venice Festival, where Corradi will offer what he most believes in, the perfect blend of quality and passion. In other words: the perfect Made in Italy style.