Architerror: somewhere between interror and outdhorror, the irony of Max Adiansi at The Outdoor Voices.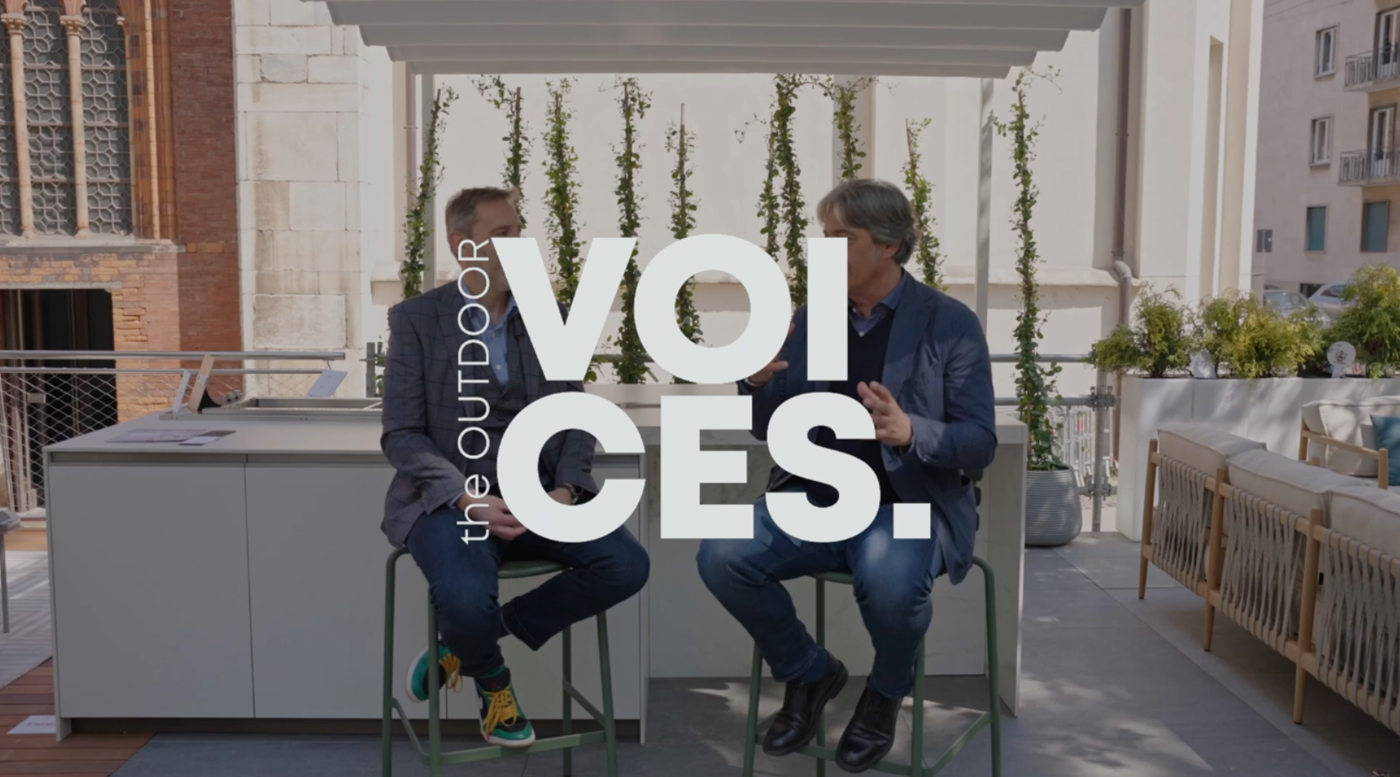 The third guest on "The Outdoor Voices" with Giorgio Tartaro is Max Adiansi, inventor of Architerror, the "bizarre architecture community that highlights the weaknesses and comical aspects of certain building works".

With his help, we step into a fascinating and ironic world of satire, topicality and architecture. One of the key words used here to describe the relationship with outdoor spaces is "Outdhorror", a neologism that allows Adiansi to introduce some of the works he has investigated, such as the terrace at Villa Malaparte on Capri.

"It's beautiful because it goes against the rules, it has no railing, it has an irregular staircase, and it shows why rules sometimes work against beauty". Beauty is found outside the lines, between the folds of the conventional rules of architecture, which must sometimes be disregarded to create something truly unique and fascinating.

"Outdhorror design was conceived after our experience with Architerror and Interror design", continues Adiansi, "it's about inventing a new language and playing with words to express the dark side of architecture. In this case in the open-air, visible to everyone, where we can often find examples of architectural mistakes that can become a source of inspiration for new ideas.

It starts with a model that already exists in the real world and through irony explores new aspects of architecture in order to "laugh at" all those works that express "the original at any cost", which often results in avoidable mistakes in construction or design. "I like to find myself and live outside the box, I love everything that is outside the box", continues Adiansi. "It all started with the pompous language that we architects make fun of, I make fun of this language a bit, inventing neologisms or puns".

In fact, his passion for this world stems from his work, Max Adiansi is also and first and foremost an architect who interprets architecture with a touch of irony and innovation, as Tartaro recalls: "Besides your ironic side, you're also a professional. On your website you wrote "We make every space your home. What does this sentence mean to you?"
"We make every space your home means your home is where you feel comfortable. After all, the outdoors and indoors are a back and forth journey of exchange and communication. An example of this is the photo on the home page of my website, which shows me comfortably sitting on a sofa I found on the street in London and which made me feel at home. The outdoors can offer comfort and well-being, transforming any space into a welcoming place".

Architecture can be serious and formal, but we can also appreciate its fun and creative side. This is a fertile ground for experimenting with new languages, turning outdoor spaces into works of art to be admired and experienced to the full.

Max Adiansi has given us a unique vision of architecture and the outdoors, enriching the cultural landscape with a note of amusing originality. We'll now have to wait for the next episode of "The Outdoor Voices" to find out which other personalities will amaze us with their stories and visions.