Bioclimatic pergolas and Pergotenda®: adaptability and versatility for different environments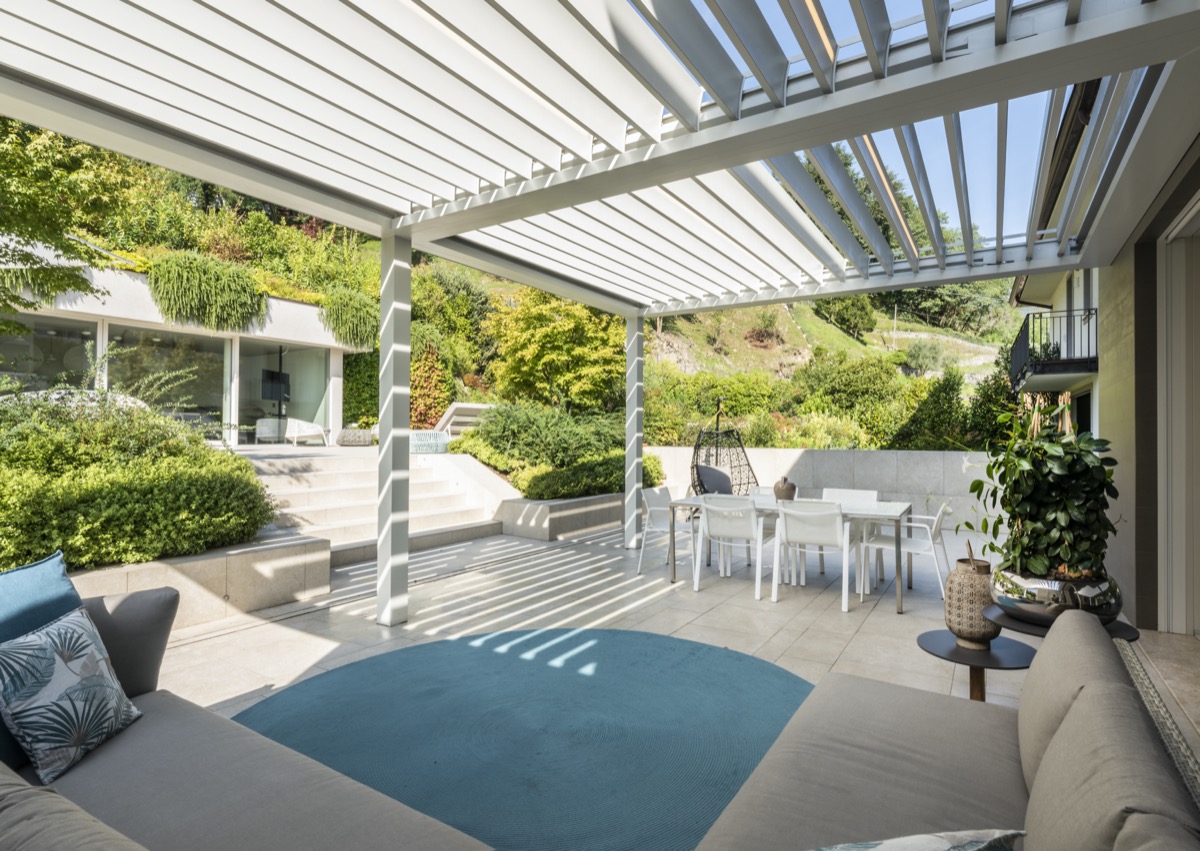 Pergolas are an elegant solution for creating cosy and functional outdoor spaces, thus allowing you to enjoy your garden or terrace in any weather conditions. Two widely used options for these structures are pergolas featuring blades, also known as bioclimatic pergolas, and Pergotenda®, which are equipped with a retractable canvas. Both have unique features and advantages, they adapt to different contexts and respond to specific needs.

In this article, we will review the differences between the two solutions through some practical usage examples to help readers make the most suitable choice for their needs.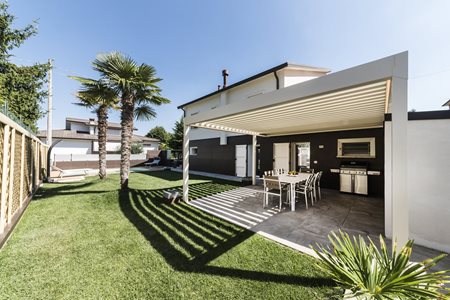 Bioclimatic pergolas: elegance and functionality
Pergolas with blades, also known as bioclimatic pergolas, are characterised by a structure featuring adjustable blades. Such blades can be adjusted manually or by motorised systems, thus allowing the amount of sunlight and the opening for ventilation to be controlled. This versatile feature makes it possible to create a comfortable space in all seasons, providing protection from both sun and rain.
Pergolas with blades are ideal for example in:

• Outdoor spaces in restaurants and bars: commercial premises can extend their activities outdoors without worrying about weather conditions. Thanks to their adjustable blades, they can create a cosy environment for customers all year round.
• Private gardens and terraces: an oasis in the garden or on the terrace, which protects the dining area or the outdoor living room from the elements.
• Swimming pools in private residences or public areas: by covering the swimming pool area, bioclimatic pergolas allow you to adjust the shade to the desired extent and protect against excessive sunlight.
• Commercial buildings: offices, hotels and conference centres can create outdoor spaces for meetings and events, thus providing guests with comfort and flexibility.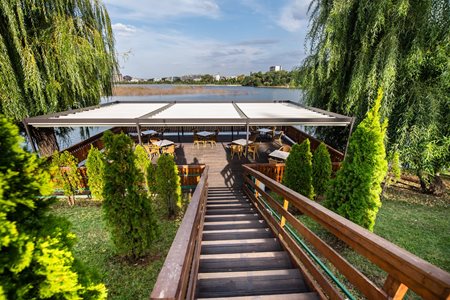 Pergotenda®: flexibility and style
Pergotenda® features a retractable canvas to be opened or closed as required which allows you to see the sky. This design offers maximum flexibility: in fact, you can enjoy both the benefits of an open-air area and an enclosed, covered environment.
Choose Pergotenda® for:

• Social events: for parties, weddings or open-air dinners, Pergotenda® makes it possible to quickly adapt to sudden climate changes and create the desired atmosphere.
• Relaxation area: for your relaxation moments, this solution allows you to enjoy the summer breeze or create a protected space for reading or chilling out.
• Commercial environments: shops and malls can use these pergolas to create outdoor areas to welcome visitors.
• Hotel and resort terraces: accommodation facilities can offer their guests a variety of experiences, from romantic outdoor dining to relaxing moments out of the sun.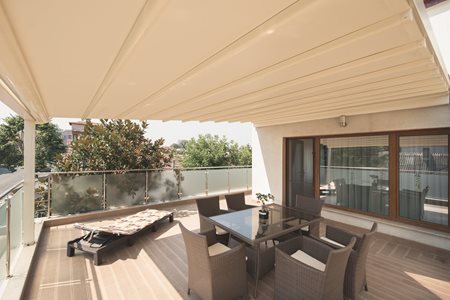 Regardless of your choice, bioclimatic pergolas and Pergotenda® are perfect solutions for creating cosy, attractive and protected outdoor spaces, so that you can fully experience the beauty of the outdoors on any occasion.