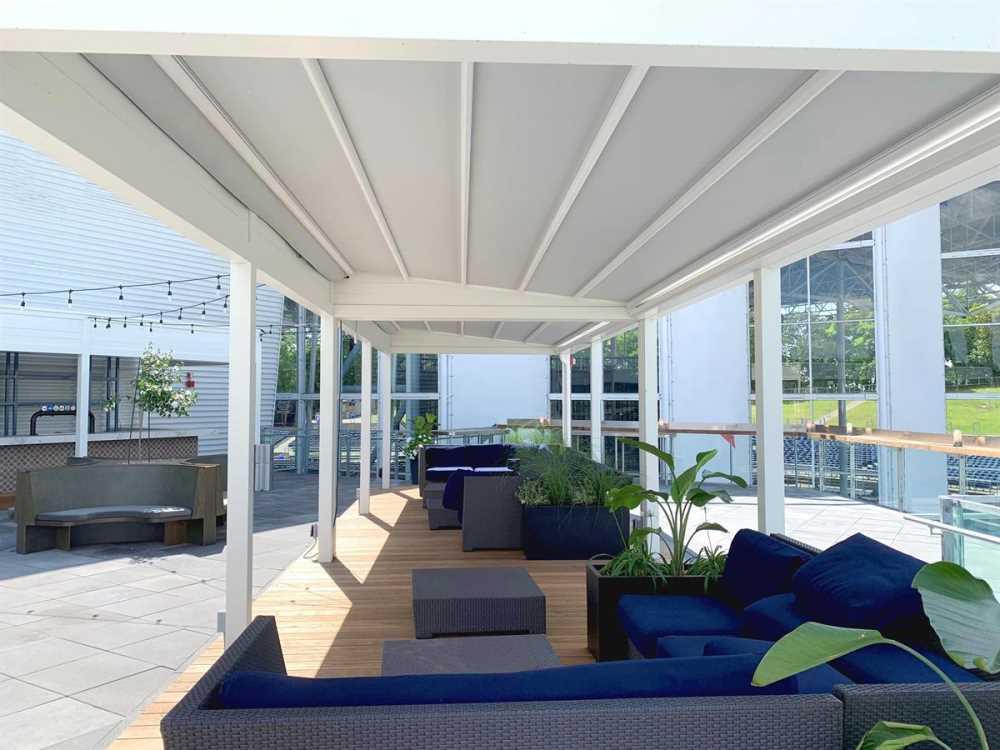 Stadium Celebration in Style
Budweiser Stadium: Toronto, Ontario, Canada
The ultimate spot to crack open a cold one with friends while enjoying the rhythm of the night. This outdoor amphitheater venue hosts popular performance groups from diverse music genres including rock, pop, country, and jazz. Imagine the excitement and buzz of attending your favorite band in concert while reveling in the type of atmosphere only a high-end concert venue like this can provide.
Project by Outdoor Living Solutions
Click here for a special sneak peek at what it might feel to attend the outdoor space of this venue.
This amazing music video beneath the Pergotenda
®
100 was filmed during the spring season of 2020 it is dedicated to all the frontline workers during COVID Pandemic that have selflessly put the good of communities ahead of their own personal safety. They said it right in this video, there is no greater gift. Many thanks to the featured vocalists Shezelle Weeks, Ammoye Evans and the Arkell's travelling band for creating such a fitting tribute with their music!
#OneTeam