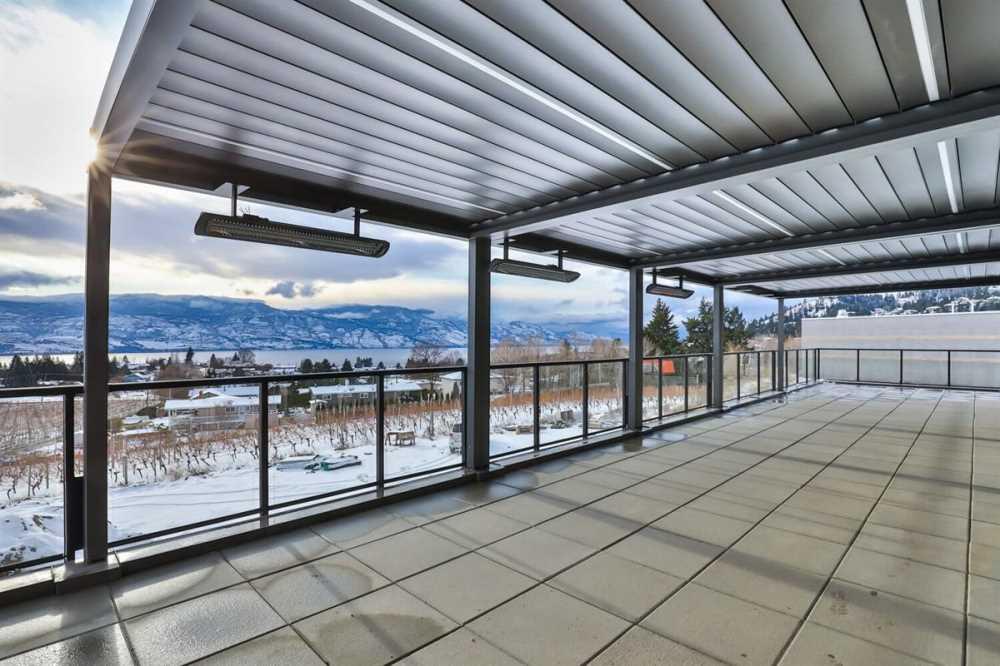 Time for Wine and the Grandest View
Mt. Boucherie Estate Winery: West Kelowna, British Columbia, Canada
Imagine spending your time relaxing on this grand patio with this view of the sun over a valley of forest and mist, while enjoying a glass (or two) of delectable wine. Sipping on a crisp glass of incredible wine surrounded by fresh mountain air is the perfect kind of escape.
In Summer of 2018, Mt. Boucherie Estate Winery broke ground on a 15,000 square foot visitor center, dining lounge, and private tasting room in West Kelowna. This project built by Ciccozzi Architecture is now complete and expected to become one of the grandest winery experience centers in British Columbia. The centerpiece, aside from it's own award winning wine portfolio, happens to be 6 fully outfitted gorgeous Alba louvered roof systems that grant a fully functional space to host delicious wine tastings with one of the most grand views in the world. What's even more special is this is the very first
Corradi Bioclimatic Alba
installed on Canadian soil.
Project by Bella Outdoor Living Solutions, West Kelowna, BC Canada 2018